Slimming World with Laura B
---
Wellspring Methodist Church
7th Apr 2022 - 23rd Jun 2022
UNTIL Thursday 23rd June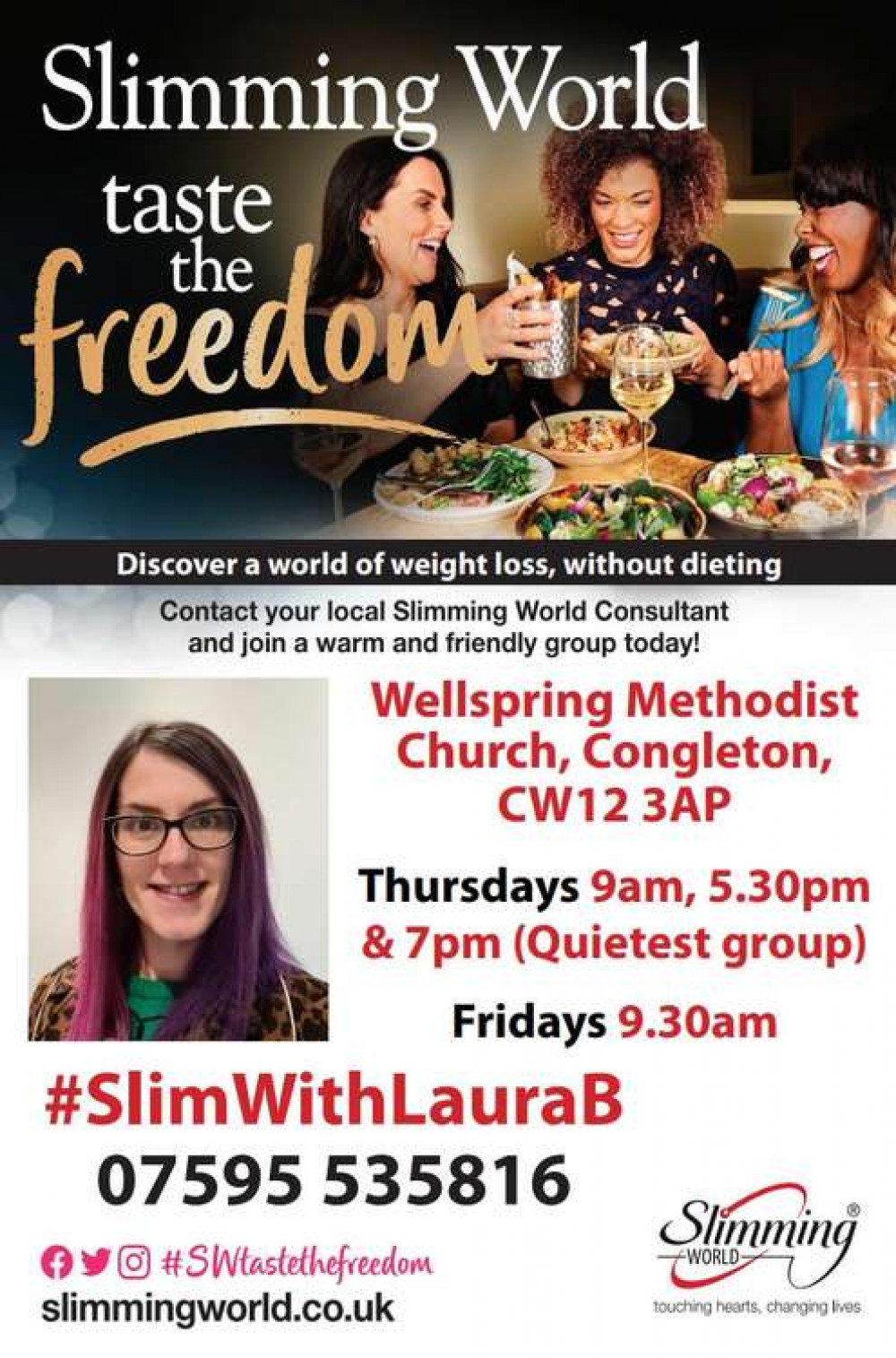 Looking to lose weight? Improve your health & fitness?
We are the UK's favourite way to lose weight! We work along-side the government, Public Health England, Royal College of Midwives & local town & borough councils to help change the health, wellbeing & fitness of our local community.
We meet at Wellspring Church, Congleton (Opposite the War Memorial Hospital on Canal Road) every;
Thursday 9am, 5.30pm & 7pm
Fridays 9.30am
#SlimWithLauraB - 07595 535816
For info & current money saving offers valid in our groups simply get in touch!
---
With us you'll find the freedom to enjoy the food you love – like sunday roasts, curry, burgers, pasta dishes... all without counting a single calorie!
Would you love?...
The freedom to make your own choices with powerful personalised support – you're in control.
The freedom to get more active in a way that suits your lifestyle.
And best of all – freedom from the old habits and life scripts that used to hold you back. We'll help you to understand yourself as a slimmer and give you the know-how to identify deep-rooted patterns and the confidence to commit to healthy new habits, for life. All this, in our warm and powerfully motivating, award-winning Slimming World group!
---
We meet every Thursday at 9am, 5.30pm & 7pm as well as Friday at 9.30am for new & returning members. The scales are open from the above start time for 30 minutes for existing members with IMAGE Therapy run afterward for up to 45 minutes.
Add your Congleton event for FREE here!
Nub It