Congleton: Screwfix confirmed to move into town centre building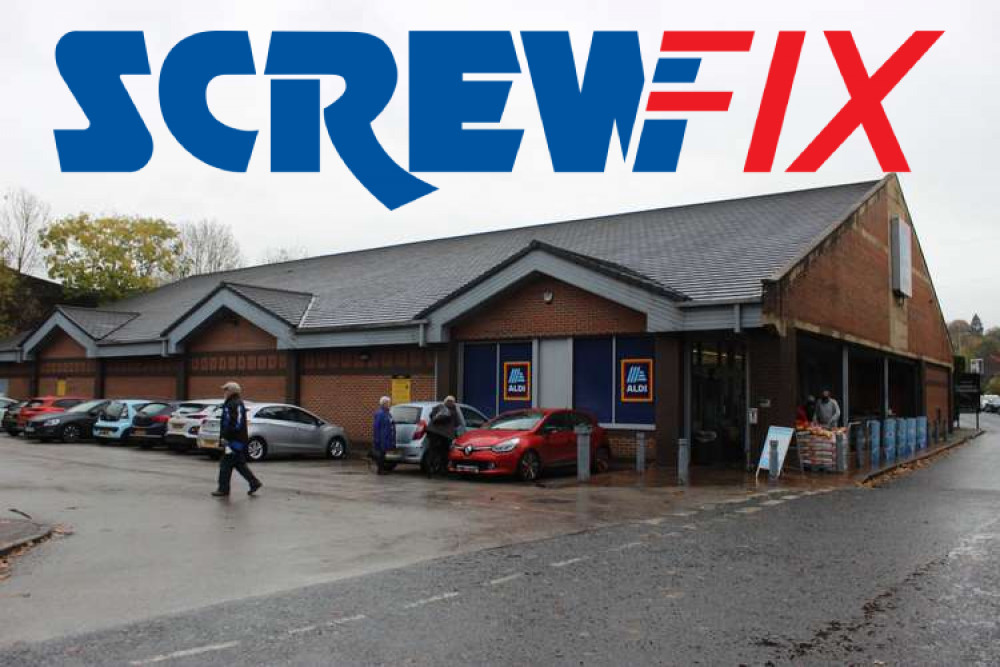 The soon-to-be-open store on Mountbatten Way is now hiring. (Image - Alexander Greensmith / Congleton Nub News)
The location for a new hardware store in Congleton has been confirmed.
Four months after they confirmed to Congleton Nub News that they would be coming to the town, national building suppliers Screwfix have confirmed what was a well known rumour around town.
The trade tool stockists will be moving into the former Aldi store just off the Mountbatten Way roundabout.
The site has been vacant since November 2021, when Aldi closed to leave Congleton with just one Aldi store.
While no opening date for the Screwfix store has been confirmed, a spokesperson told Congleton Nub News the following.
"We are delighted to bring Screwfix closer to even more customers and look forward to welcoming busy tradespeople to our new store in Congleton this summer," they said.
"As we continue to grow our store network we will announce details about each new store, including planned dates for opening, in due course."
"Not only will this bring Screwfix's convenience and extensive product range closer to hard-working tradespeople, but will also create 14 new jobs for local people."
Currently, the nearest Screwfix stores to Congleton are in Holmes Chapel and Macclesfield.
The new store has already started hiring, with Retail Supervisor roles promising up to £10.70 an hour.
You can apply here.
Congleton: Have you signed up for our FREE Friday weekly newsletter? It contains each week's essential Congleton news stories, and one EXCLUSIVE article?
Close to 4000 of you have signed up already. Simply enter your email address in the shaded box below or on this link.
Free from pop-up ads, or unwanted surveys, Congleton Nub News is a quality online newspaper for our town.