Why this pub is hosting a fundraising meal to support the Ukrainian people of Congleton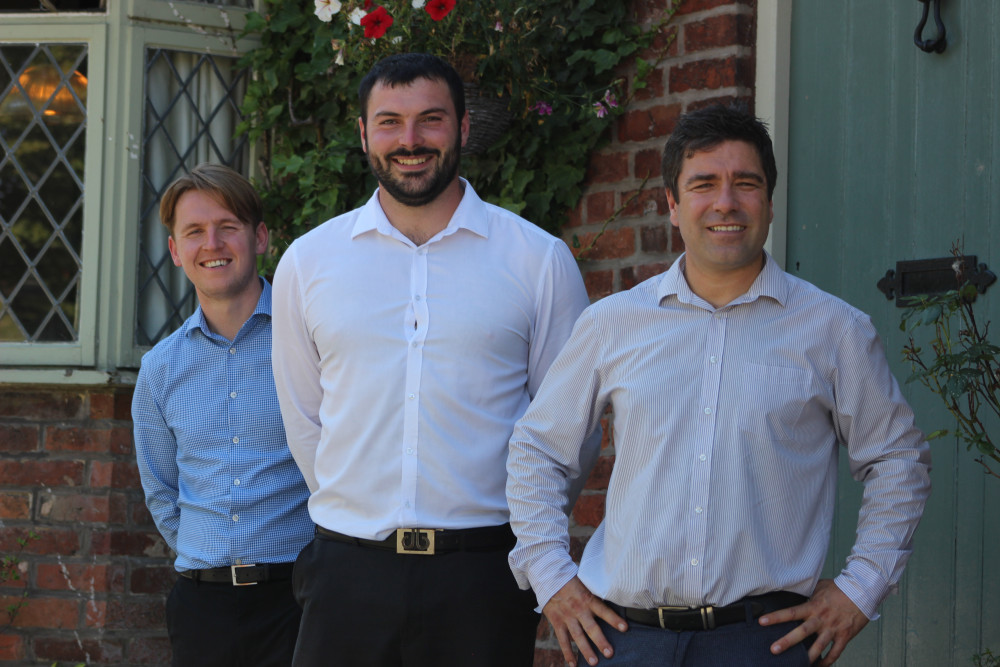 Owner Nathan Jordan, Manager Chris and Owner Jose Lourenco of The Plough Inn Eaton, who are hosting a charity meal for Ukraine this month. (Image - Alexander Greensmith / Congleton Nub News)
The Plough Inn near Congleton has decided to host a dinner for Ukrainian guests and their hosts.
On Wednesday August 24, The Plough Inn have decided to host a fundraising dinner to help support the Ukrainian people of Congleton.
Organised by Congleton Area Ukrainian Support Network, the dinner open to everyone will include a two course meal and an unforgettable evening. .
Congleton Nub News met with Chris Thyer, Manager of The Plough Inn in Eaton, to discuss more about why they decided to host the dinner.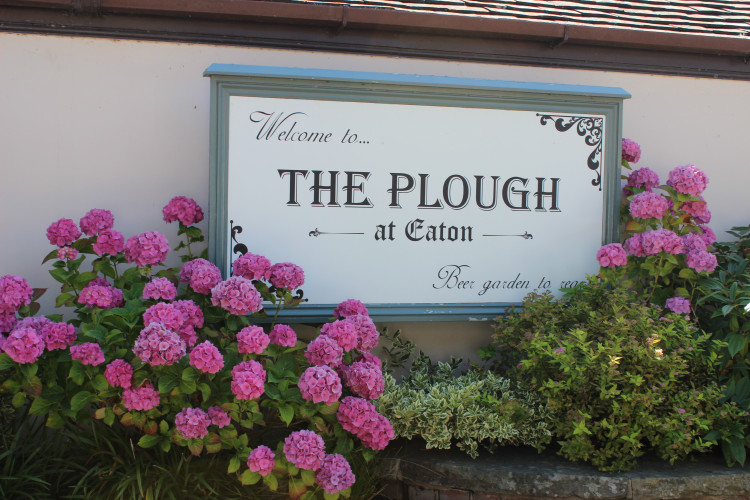 On the menu for the pro-Ukraine dinner is a braished shin of beef and Mediterranean Vegetable Wellington with Sticky Toffee Pudding for dessert. (Image - Alexander Greensmith / Congleton Nub News)
"It's great to be able to help and support each other, and also to keep yourself involved with what's going on in the community," Chris said.
"Hospitality has had such a hard time recently due to Covid, so it's great to support those who supported us."
The tickets for the night will cost £25 and the night will begin at 18:30 and end at around 23:30.
The money raised is going towards funding English lessons for the new Ukrainian residents of Congleton.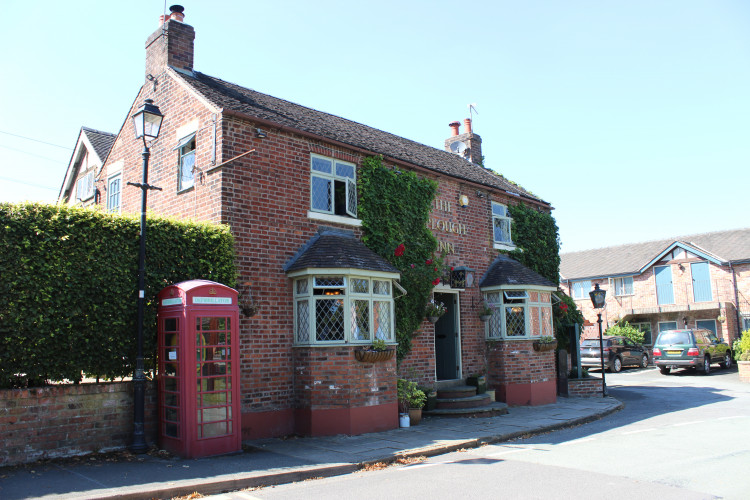 You don't have to have a connection to Ukraine to attend. But many host families and their guests will be there. (Image - Alexander Greensmith / Macclesfield Nub News)
"You read the news about the Ukraine and how the people had to leave everything behind they had, and it really makes you want to help them," Chris explained
"There's not really any other places around here doing it so why shouldn't we?"
"We do a lot in the village every year anyway, so it's important to give back to people who aren't as fortunate or aren't in the same position that we are in."
Supporting the Congleton community is very important to The Plough Inn and they often host charity events in an effort to support the village.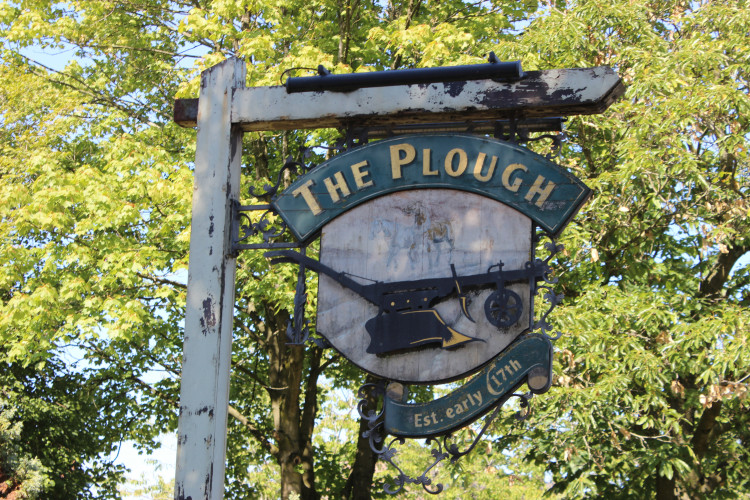 Congleton: The pub is located on Eaton's Macclesfield Road. Anyone can attend what promises to be a special evening. (Image - Alexander Greensmith / Congleton Nub News)
"Through Covid we got lots of support from the community through things like takeaways, so it's amazing just to give back to those who have helped you before."
"We have got a charity golf coming up on the 1st September to raise money for a local family who are struggling to support their son's medical issues."
With around 45-50 members of staff, this pub a big contributor to the local economy by employing so many.
The number is so high, as the pub doubles up at a wedding reception venue.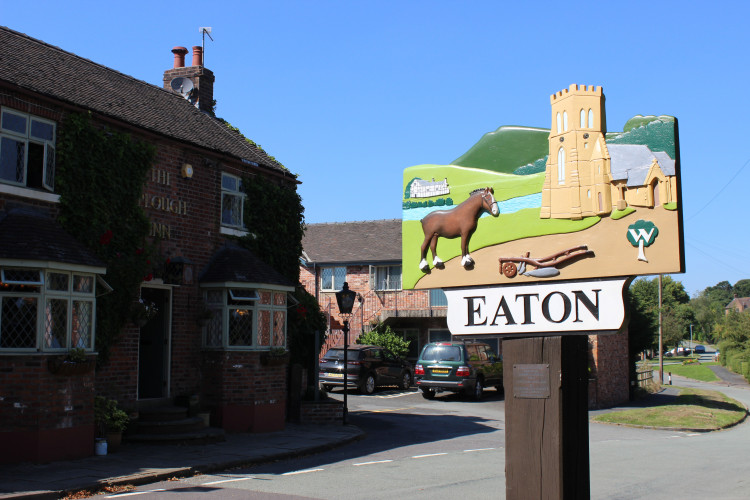 The August 24th event coincides with the Independence Day of Ukraine. (Image - Alexander Greensmith / Macclesfield Nub News)
"It's great that we have so many people working for us," Chris explained.
"We actually have hired two Ukrainians to work for us as well.
"It's gets people into work, and helps to support them as due to the amount of people we employ we can provide our employees with even more of a social life."
There are just 80 tickets for this month's dinner for Ukraine, so please buy them before the day to avoid disappointment.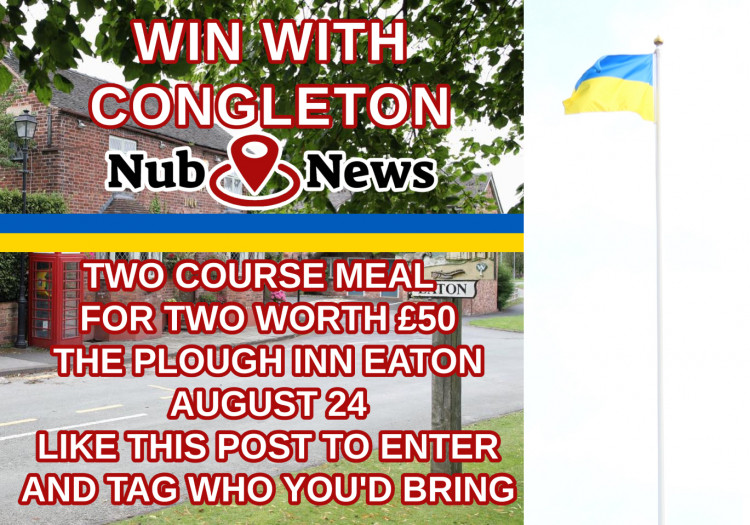 You can enter a contest to win tickets to the event on the Congleton Nub News Facebook page. Links below. (Image - Alexander Greensmith / Congleton Nub News)
You can also enter a Congleton Nub News competition to win two tickets to the event, getting you two meals worth a total of £50.
All you have to do to enter the contest is like the specific Congleton Nub News post on Facebook which you can find here.
This event is looking to be very successful and hopes to raise an upward of £1600 which will allow Ukrainians to find work, support their families and utilise their professional skills.
You can read more about the event here and get tickets here.
Got an event to promote in Congleton? Advertise it for FREE on the Congleton Nub News events section
Congleton: Have you signed up for our FREE Friday weekly newsletter? It contains each week's top 10 Congleton news stories, and one EXCLUSIVE article?
Almost 4000 of you have signed up already. Simply enter your email address in the shaded box below or on this link.
Free from pop-up ads, or unwanted surveys, Congleton Nub News is a quality online newspaper which produces 30-40 stories a week for our town.