Congleton: Cheshire East could back your crowdfunding idea with £10,000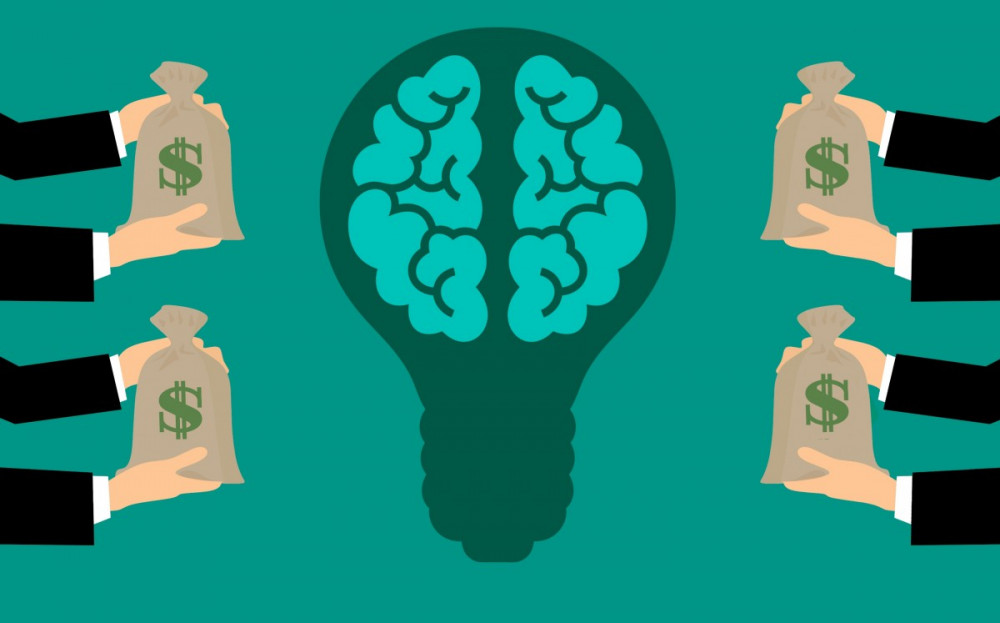 Got an idea to make Congleton better? Start a crowdfunder! You could get thousands for it. https://pxhere.com/en/photo/1444691?utm_content=shareClip&utm_medium=referral&utm_source=pxhere
Got an ambitious plan for Congleton, but don't have the money for it? Cheshire East Council may be able to help.
Cheshire East Council is calling out for community-led project ideas as part of its crowdfunding initiative, Cheshire East Crowd.
Working in partnership with Spacehive, the UK's leading civic crowdfunding platform, Cheshire East Crowd is an initiative that gives local residents with an idea to improve their community the opportunity to gain funding via Spacehive's crowdfunding platform.
So whether you're a women's institute or wanting better park equipment, if you have a tantalising crowdfunding idea that you think people will donate to, our town's largest form of local government will donate to it.
Cheshire East Council has allocated a total of £100,000 to the programme, with up to £10,000 available per idea to boost projects towards their funding target. The deadline to put forward your idea is Wednesday 14 September.
In the first semester of 2020, the British crowdfunding market has collected £103 million, and Cheshire East Council can subsidise it thanks to their crowdfunding platform. (Source)
An example project across Cheshire East which were eligible for backing include the sprucing up for a war memorial. So as long as your idea is a good one, the council could back it.
In its first year (since June 2021), Cheshire East Crowd has supported local people and organisations to pitch their ideas to the crowdfunding platform, with 11 projects having successfully reached their crowdfunding targets, totalling almost £105,000, to date.
Cheshire East Council is one of 1,075 individuals and organisations who have pledged their support to the projects, with the council pledging £45,072 towards the successful project ideas. A further £16,620 has been pledged to those that are still crowdfunding to reach their targets.
Cllr Mick Warren, Macclesfield East Independent Group representative.
Councillor Mick Warren, chair of the council's environment and communities committee, said: "The Cheshire East Crowd represents a pioneering way for people from the borough to drive the change they want to see in their local area from the grass roots up.
"From renovating children's play trail equipment and the restoration of a wetland area, to bowling equipment for the visually impaired and a community table tennis centre, we've seen some brilliant and inspiring project ideas.
"Local people are best placed to understand the challenges and opportunities in their local area and the Cheshire East Crowd puts them, and their ideas, in the driving seat.
"If you've got a community project idea you'd like to get off the ground, but aren't sure where to start, I encourage you to visit our crowdfunding webpage for more information and guidance on how to submit your project idea. You could be the next project we pledge our support to."
The deadline to submit project ideas for the next funding round is Wednesday 14 September. You can view a promotional slideshow on YouTube.
Congleton: To find out more about the Cheshire East Crowd and view all the projects that have reached their target or are currently crowdfunding, visit this link.
Got an event to promote in Congleton? Advertise it for FREE on the Congleton Nub News events section
Congleton: Have you signed up for our FREE Friday weekly newsletter? It contains each week's top 10 Congleton news stories, and one EXCLUSIVE article?
Almost 4000 of you have signed up already. Simply enter your email address in the shaded box below or on this link.
Free from pop-up ads, or unwanted surveys, Congleton Nub News is a quality online newspaper which produces 30-40 stories a week for our town.