Win a meal for two worth £50 with Congleton Nub News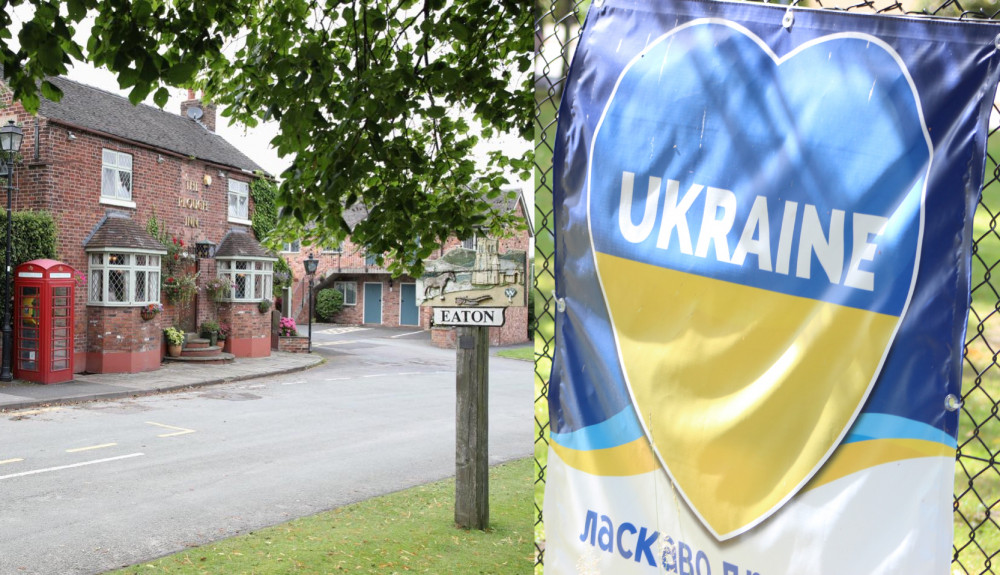 Congleton Nub News are delighted to launch their first ever contest, ahead of a Ukrainian fundraising evening just outside of Congleton.
The Plough Inn on Macclesfield Road in Eaton will be hosting a fundraising dinner for the under-attack Eastern European nation.
And Congleton Nub News have bought two tickets to the event, and are giving it away to our audience.
Two lucky readers will receive a meal for two from the cosy country pub, worth £50.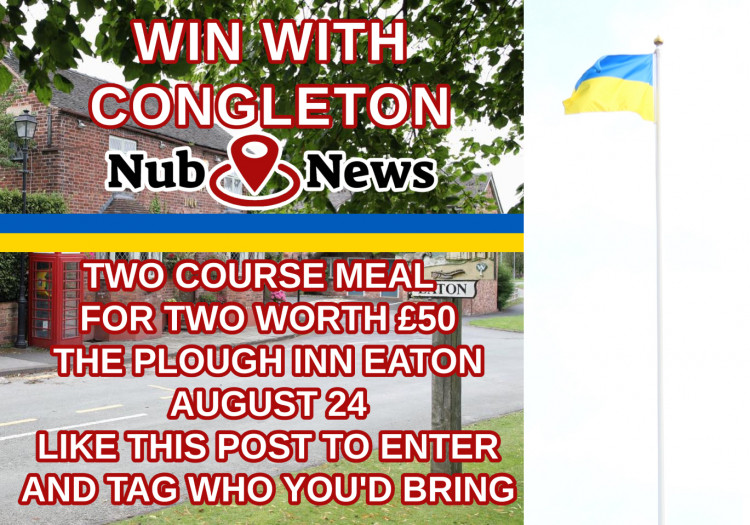 You can enter the contest on the Congleton Nub News Facebook. Links below.
The two course meal will be Braised Shin of Beef and Mediterranean Vegetable Wellington (vegetarian/vegan option), along with a Sticky Toffee Pudding for dessert.
The event will take place on Wednesday August 24, so the winner of the contest must be free on that date to claim their prize.
To enter, all you have to do is like this post on Facebook.
You can comment on the post for an extra entry, but make sure who to tag who you'd bring with you to the dinner.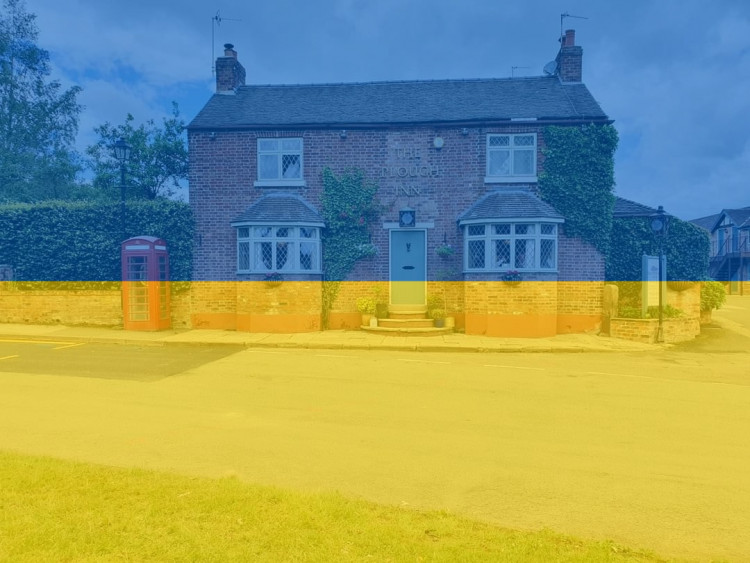 The event, organised by the Congleton Area Ukrainian Support Network, takes place at The Plough Inn, Macclesfield Road, Eaton CW12 2NH on August 24 starts at 18:30 and ending around 23:30.
Money raised on the day will fund English lessons for the new residents of our town.
Congleton residents can also buy a ticket for the event, as well as entering the contest.
But be quick, as there are only 70 seats available! You can buy a ticket here.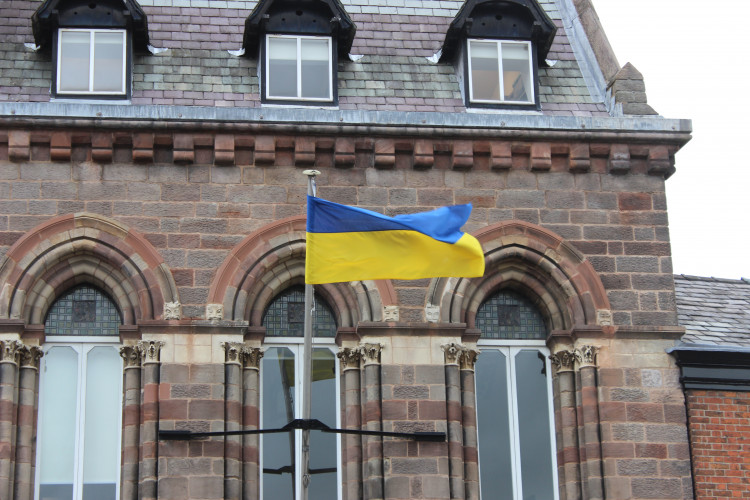 The Ukrainian flag flies in the wind at Congleton Town Hall. (Image - Alexander Greensmith / Congleton Nub News)
August 24 is a special date for the 150 Ukrainians living in and around Congleton, as it marks the day in 1991 when the Ukrainian Parliament claimed its independence from Soviet domination.
Following a referendum in 1992, 92% of the votes supported this call and it became official from 1992.
30 years ago this year, the Soviet Flag was replaced by the now famous blue and yellow flag we all know as free Ukraine.
Congleton Nub News Readers are invited to mark this day by buying tickets for a special fund-raising dinner.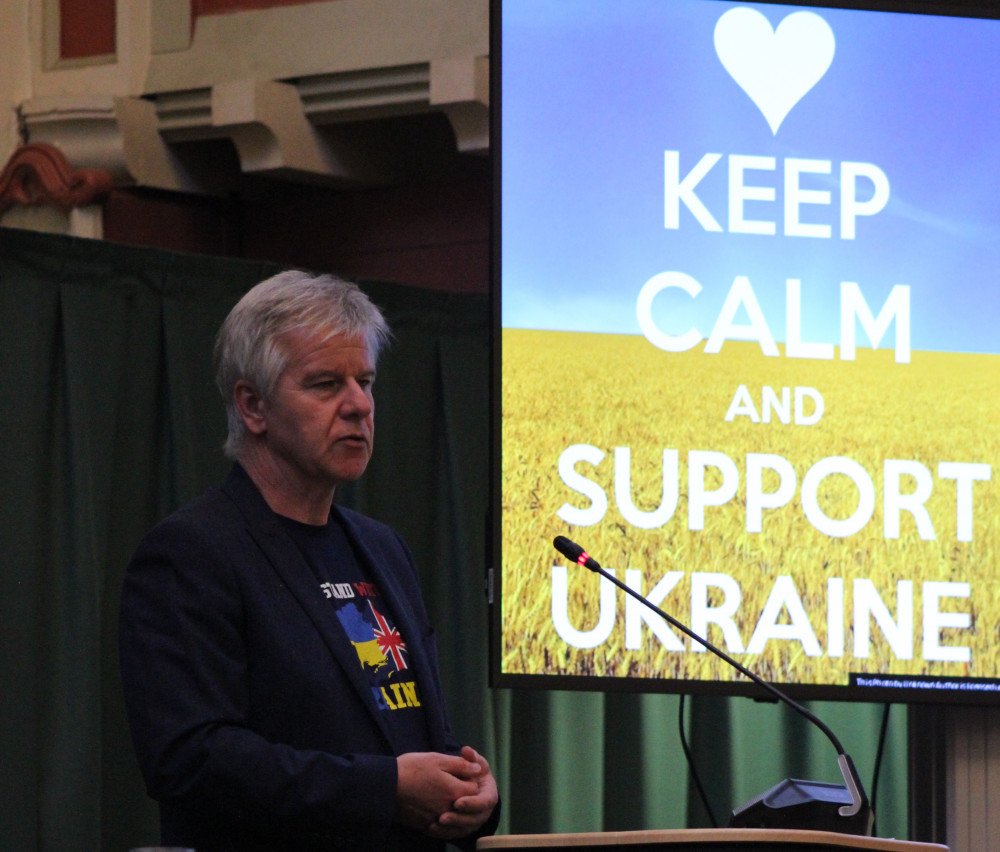 Paul Nixon of Congleton Area Ukrainian Support Group Congleton Town Hall earlier this year. (Image - Alexander Greensmith / Congleton Nub News)
Paul Nixon revealed the news to Congleton Town Council, Congleton Nub News, and the public at the Annual General Meeting at Congleton Town Hall. (Image - Alexander Greensmith / Congleton Nub News)
Paul Nixon and Vic Brown of Congleton Ukraine Support Network told Congleton Nub News more about the event.
"The owners of the Plough Inn have shown exceptional generosity by offering to fund a two-course meal for 40 seats and helping us gain sponsorship for another 30.
"It is hoped that the evening will raise upwards of £1600, which will be used by Congleton Area Ukraine Support Network to provide English language training for Ukrainians who need it, allowing them to find work, better support their own families and use their professional skills.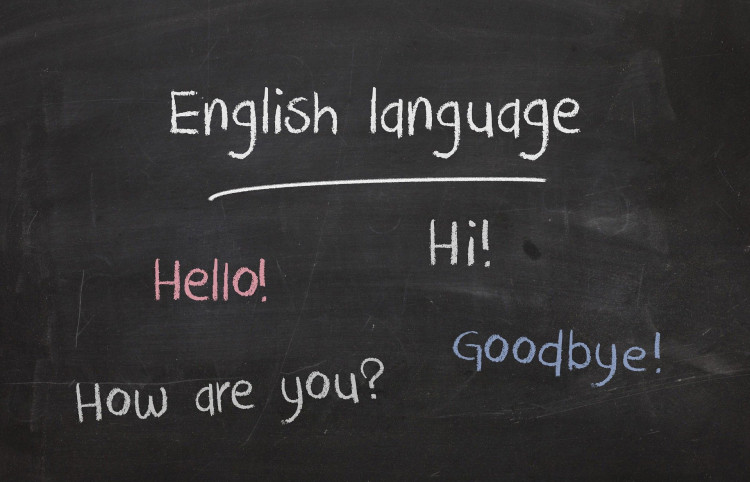 Money raised will fund English lessons for Ukrainian people supported by Congleton Area Ukrainian Support Network. (Image - BiljaST Pixabay)
"We are deeply touched by the generosity of residents living in and around Congleton, and Congleton Nub News Readers.
"This evening, which will be very special, is a chance for you to show once again that you want to show love and a welcome to our Ukrainian friends who have suffered so much pain and loss following Russia's brutal and unjustified invasion.
"Thank you to Congleton Nub News for purchasing two tickets to give away in the contest as well.
The last day to enter the Congleton Nub News contest is August 22, and the winner will be randomly selected on August 23, one day before the event.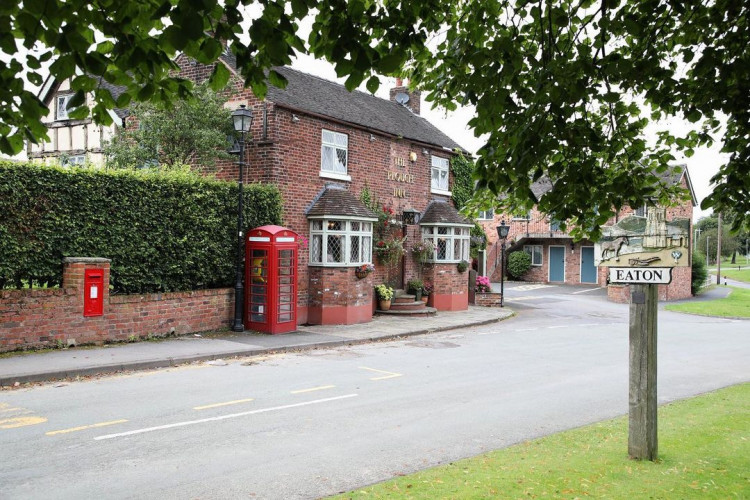 The 15th century gastropub is delighted to be helping our town's Ukrainian support group. (Image - The Plough Inn Facebook)
Enter the contest here, or avoid disappointment and guarantee your seats by buying tickets here.
Coincidentally, August 24 also marks the six month anniversary of the Russian invasion of Ukraine.
You can find out more about the work Congleton Area Ukrainian Support Network does by clicking here and here.
Once again, you can Enter the contest here.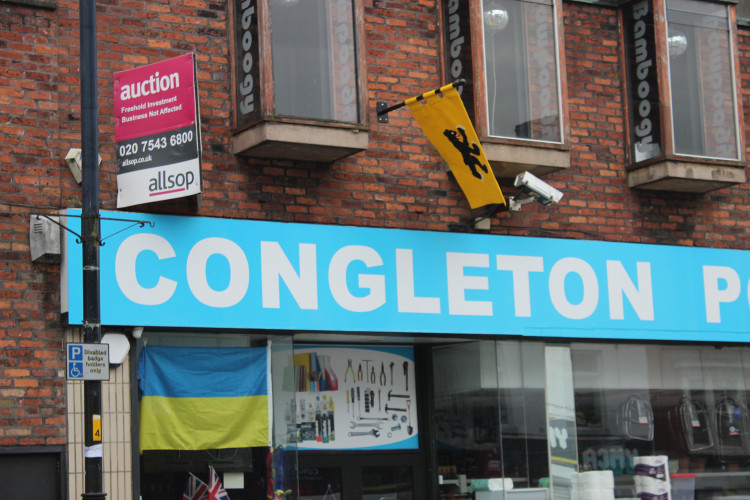 A Ukrainian flag on 38-40 High Street. (Image - Alexander Greensmith)
Good luck and fingers crossed - or should we say - skhreshcheni paltsi!
Got an event to promote in Congleton? Advertise it for FREE on our What's On page.
Congleton: Have you signed up for our FREE Friday weekly newsletter? It contains each week's essential Congleton news stories, and one EXCLUSIVE article?
Close to 4000 of you have signed up already. Simply enter your email address in the shaded box below or on this link.
Free from pop-up ads, or unwanted surveys, Congleton Nub News is a quality online newspaper for our town.