What's on in Congleton this weekend?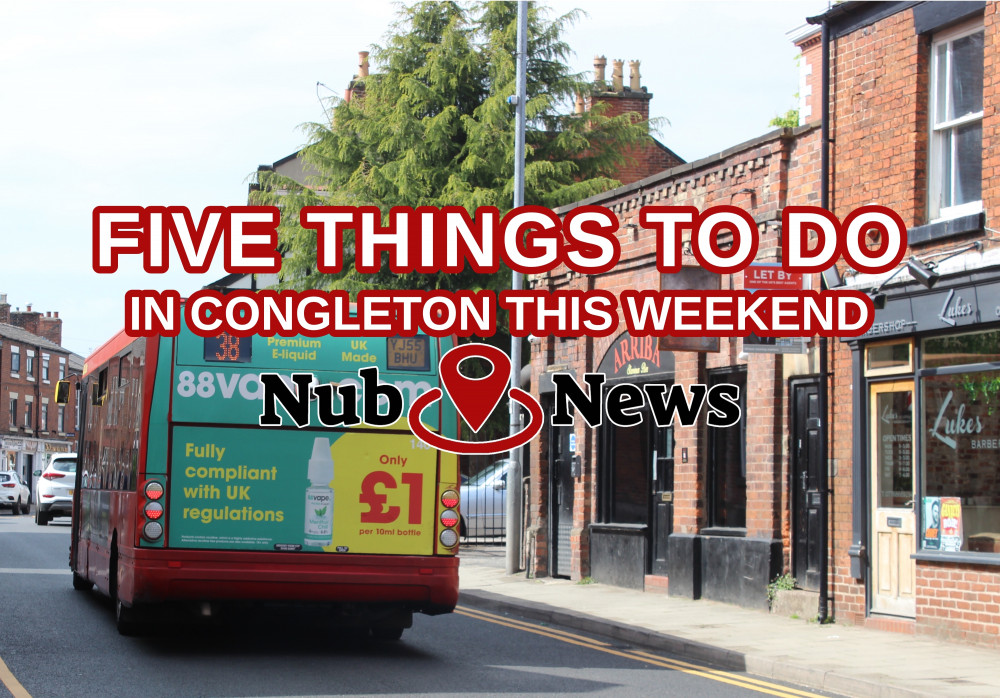 Every Thursday, Congleton Nub News rounds-up some of the best local events going on in our town for the forthcoming weekend.
Don't forget you can promote your Congleton event on the Congleton What's On section.
Some of these events already have been advertising themselves for FREE on there. Simply click the 'Nub it' button on the red link above.
Now, let's get stuck into the best events that are happening this weekend in Congleton.
Congleton Medieval Festival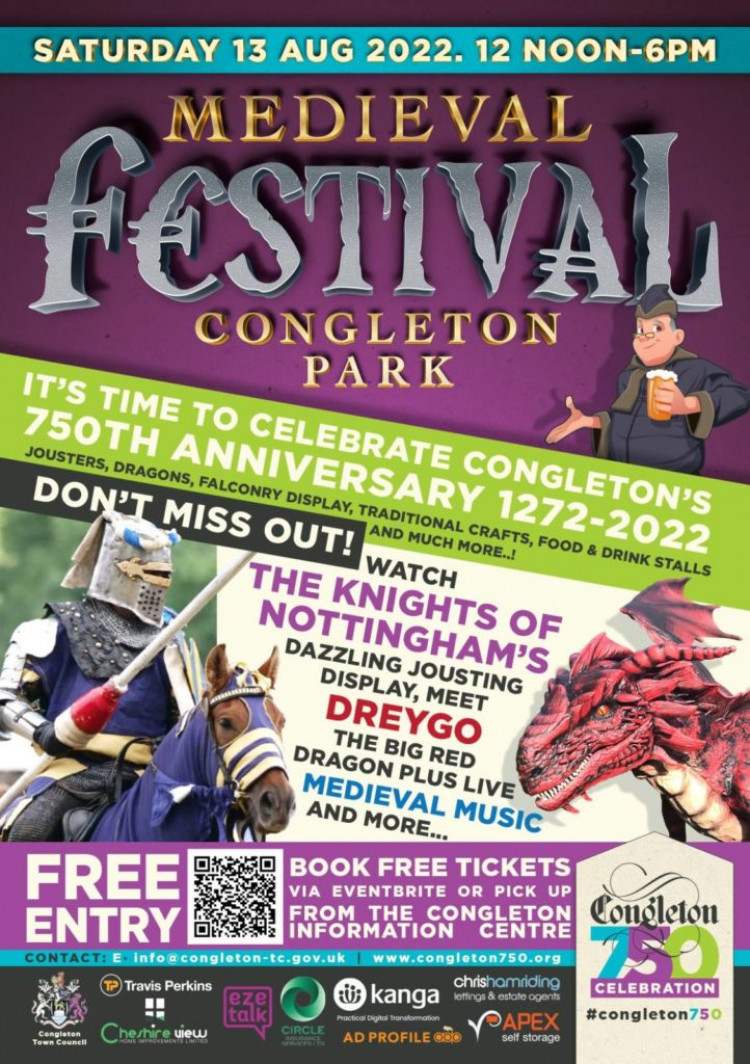 Promising six hours of medieval fun, Congleton Medieval Festival will take place this weekend. The event is free, but if you purchase a programme you are entered in a draw to win £100.
The latest and greatest event to celebrate Congleton's 750th anniversary, the Town Council has organised a medieval festival being held in Congleton park.
This venue will host an arena set for a range of events like the jousting performances, falconry displays, fire dancing and axe throwing.
There will also be food and drink stalls, a craft tent and medieval music by Piva. Congleton's Ale Taster will be there too.
Also for a chance to win £100 purchase a £1 programme and see if you number matches up when the number is drawn at 4:30.
This event is on Saturday 13 August from 12pm to 6pm and it completely free but asks that you download a free ticket from Eventbrite (3000 tickets) Medieval Festival or pick up a free ticket from the information centre in the town hall (2,000 tickets).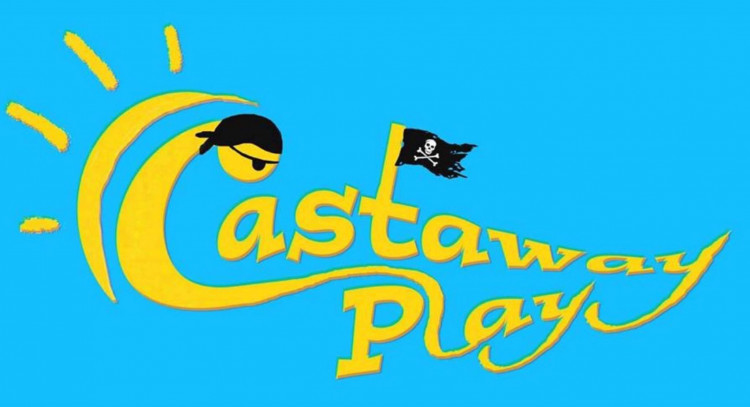 Castaway Play is located on 71 Moss Rd, Astbury, Congleton CW12 3BP.
Coming to Congleton, hosted at Castaway Play, is a Jurassic Island experience.
Two giant walking dinosaurs will be taking over Congleton offering an interactive and educational experience.
There will be fossil digging, panning for gold, a dinosaur hunt and an optional build a dino bear for £10.
The event will take place all weekend from Friday 12 to Sunday 14 August with tickets costing up to £15. Kids and adults welcome.
Book through HERE.
Cocktail Night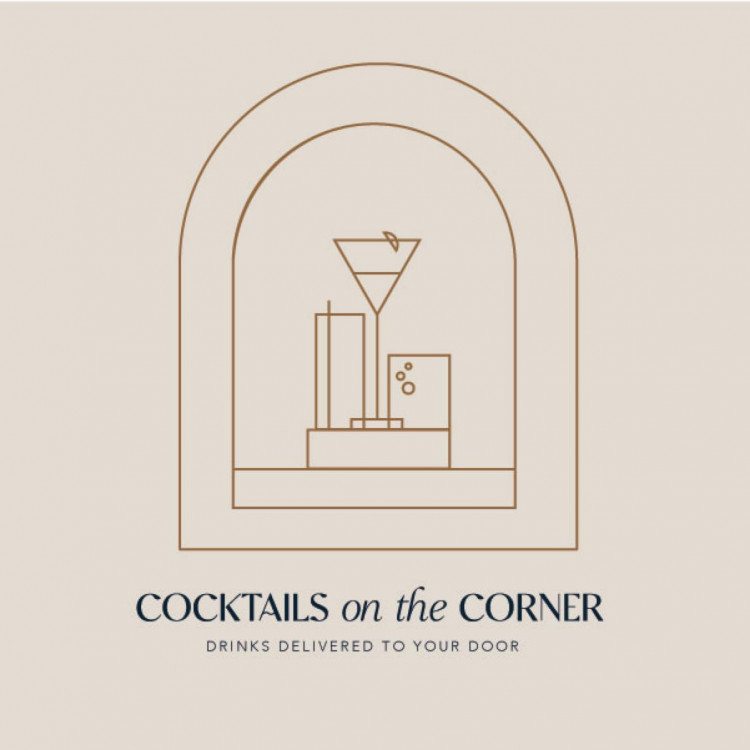 Please book early to avoid disappointment.
On 29 High Street this Friday evening, a cocktail night will take place.
Barleyhops' sister company Cocktails on the Corner will be your host, with a glass of fizz on arrival, There's three new cocktails chosen perfectly for the evening, plus food included with your ticket.
The event starts at 7pm, £35 per ticket. Drop them a message on Facebook to book your ticket
Theatre Show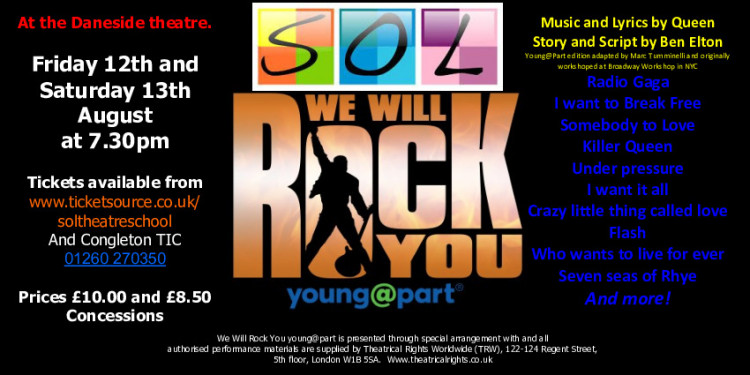 Coming to Congleton this weekend - the 2002 musical 'We will Rock You'.
We Will Rock You is coming to Daneside Theatre in Congleton.
An adaption of the worldwide smash hit musical by Queen and Ben Elton is being performed in Congleton for two nights, on the both August 12 and 13.
This show is a blend of Science fiction, comedy and songs by Queen and set in a future completely globalised world where everyone thinks and acts the same.
Curtain call for 7:30pm. To get more information, book here.
Family Entertainment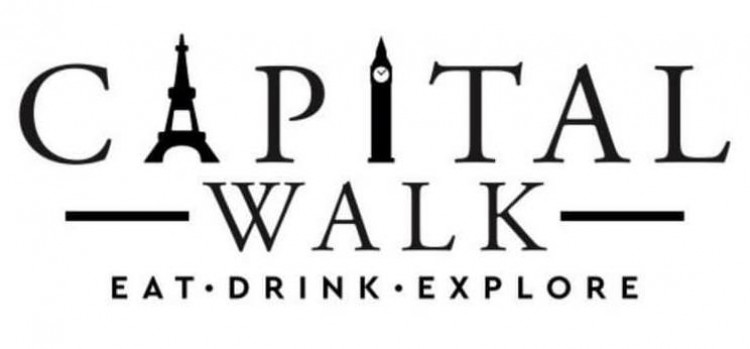 The special entertainment does not affect Capital Walk's regular opening hours.
All weekend at Capital Walk, there will be extra entertainment on top of their globally-influenced restaurants and bars.
For the kids, there is a bouncy castle, and for all the family there's a steel drum band. Also musically, a reggae DJ is also performing.
Brazilian or Jamaican BBQ's will be on offer on Saturday and Sunday respectively.
And that is it! Enjoy your weekend Congleton!
Got an event to promote in Congleton? Advertise it for FREE on the Congleton Nub News events section
Congleton: Have you signed up for our FREE Friday weekly newsletter? It contains each week's top 10 Congleton news stories, and one EXCLUSIVE article?
Almost 4000 of you have signed up already. Simply enter your email address in the shaded box below or on this link.
Free from pop-up ads, or unwanted surveys, Congleton Nub News is a quality online newspaper which produces 30-40 stories a week for our town.