It's green light for a great Congleton event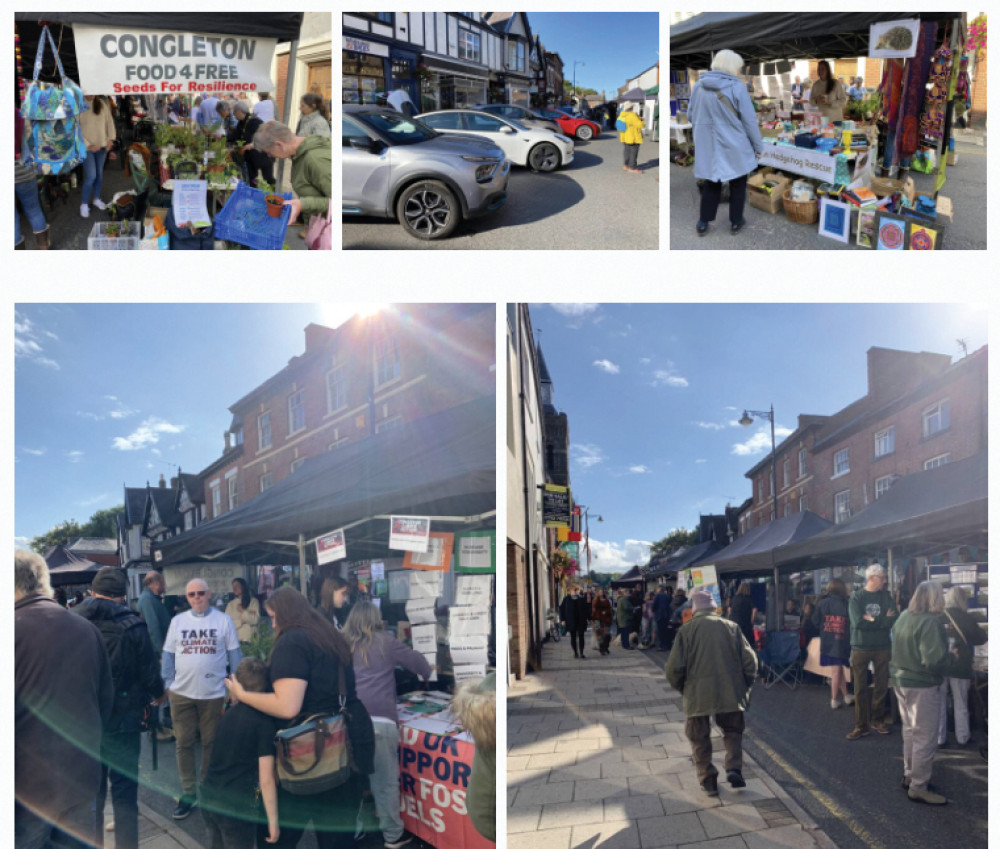 Excitement is building for the fourth annual Congleton Green Fayre on Saturday, 30 September from 10am – 4pm.
There will be something for everyone at the event organised by Congleton Town Council and Congleton Partnership.
The closed High Street will showcase more than 30 local groups, organisations and businesses who are carrying out projects to help protect nature and our environment.
Congleton Town Mayor, Cllr Rob Moreton said: "With almost daily news reports about the devasting effects of climate change and the deadly impact that our lifestyle is having on nature, there is a recognition among most people that we all need to start doing more to limit our personal impact on the natural world.
"Come and find out more about what you can do at our bigger and better Green Fayre in the town centre.
"Take time to talk with the businesses and organisations at the event. Grab a selfie with the 'Hedgemen' who will make 30-minute appearances at 11am, 12pm, 1pm and 2pm.
"Be entertained and join in with circus skills – with no electric gadgets! Discover more about electric cars and electric bikes. Inside the Town Hall find the Congleton Repair Café, a book swap and The Big Clothes Movement – for £2 you can fill a bag with pre-loved clothes. Congleton Lions will be collecting some of the hard-to-recycle products on their stall and North West Ambulance Service will be joining them to carry out free heart defibrillator awareness sessions."
The event organisers will be doing their bit to reduce the environmental footprint of the event.
They will not be using single-use zip ties, will only print and laminate essential material and have asked exhibitors not to use single-use plastic, balloons or glitter.
Cathy Dean, Congleton Partnership Officer said: "We will also be encouraging visitors to play their part on the day too, rather than driving into town, leave the car at home and try walking, cycling or taking public transport.
Look out for recycling bins across the site and use them appropriately.
Bring a refillable water bottle which can be topped up at the town hall rather than buying water.
If you forget to bring your own bags, Beartown Morbags are making 100 giveaway bags to encourage residents not to use single-use plastic carrier bags.
If you can't be there on the day, you can find out about living more sustainably in Congleton by taking part in the free online course: https://learn.congleton-tc.gov."
There are places available for local businesses to attend a Congleton Net Zero Business Roundtable Event hosted by Congleton Town Council and Congleton Partnership.
The event in Congleton Town Hall on Thursday, 28 September is an opportunity for local businesses to come together, share successes, challenges and ideas around creating more sustainable business practices and achieving carbon neutral or net zero targets. For further information or to confirm your attendance email: [email protected]