Congleton: The Edge Gin expand into vodka as local sales grow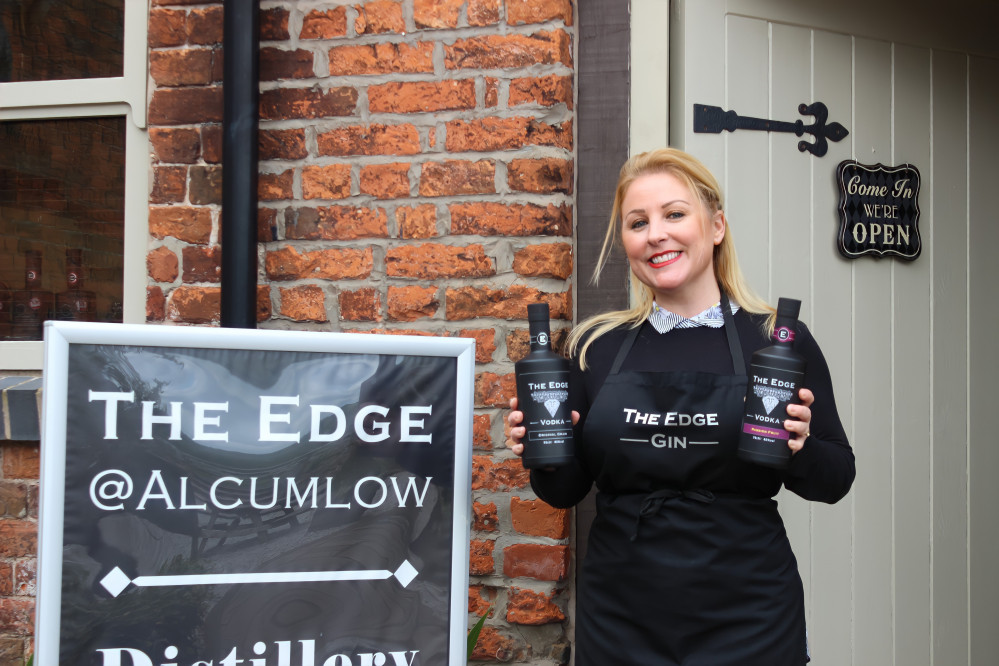 Clare Ryan is co-owner of The Edge Gin. (Image - Congleton Nub News / Alexander Greensmith)
The Edge Gin have conjured up their magic on vodka for the first time.
Congleton residents Clare Ryan and Michael Ryan have expanded their gin range into two new vodka products, four years after they were first founded.
The couple's brand is already known for their fruity and London Dry gins, but had always planned to expand the business into vodka.
As well as Original, one of the new vodka bottles is passion fruit themed, with them even serving cocktails with it at their Alcumlow Hall Farm bar.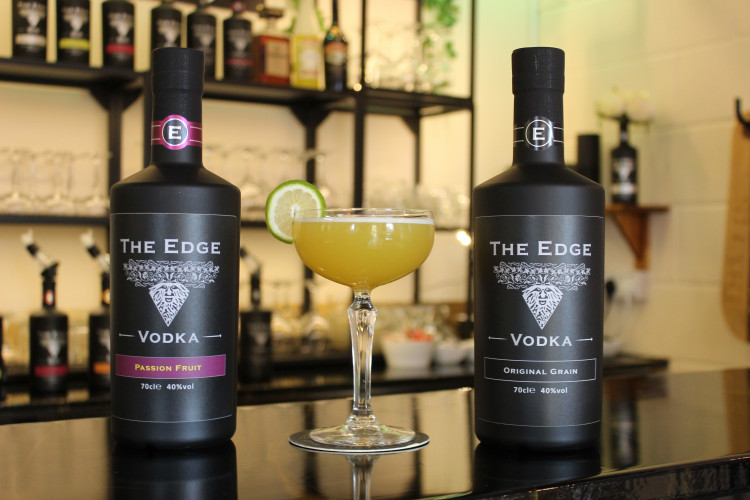 A passiontini cocktail (centre) uses Passion Fruit vodka (left), and you can drink it next door to the distillery it was made in, or at home. (Image - Alexander Greensmith / Congleton Nub News)
"We understand not everybody is a gin lover. We get lots of enquiries of people who want to come to our gin tasting nights, but are bringing people who don't like gin. Now having the vodka has opened that door to some more lovely customers.
"It is a very similar process, just without the botanicals we use for the gins.
"We went with passion fruit for the flavoured option as we knew the pornstar martini was such a popular cocktail, but we wanted to put our own spin on it.
"Our passiontini [costs £7], is slightly more health conscious with lots of less sugar in.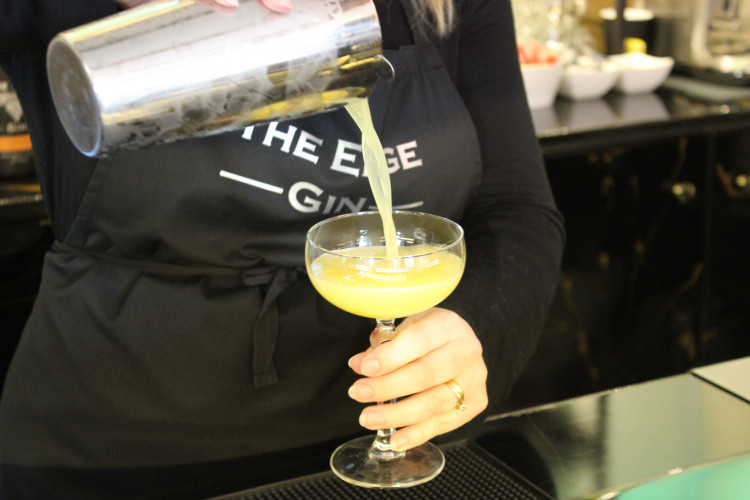 Clare adds the finishing touches to a 'Passiontini'. (Image - Alexander Greensmith / Congleton Nub News)
"We also design our own labels, and have gone with a wizard logo, as our business was founded in Alderley Edge before we moved here, so is based on the legend of 'The Wizard of Alderley Edge'. "
The Edge Original Grain Vodka is Clear and fresh with a gentle sweetness. It claims to be made "with the purest demineralized water through a multi stage filtration system".
It contains no added Sugar or sweeteners, and is 40% ABV. It is currently sold out on their website, but available at their Alcumlow Hall Farm bar.
The Edge Passion Fruit Vodka is deliciously exotic, tantalising taste buds from the very first sip. It also has no added Sugar or sweeteners 40% ABV. It is valued at £30 per bottle.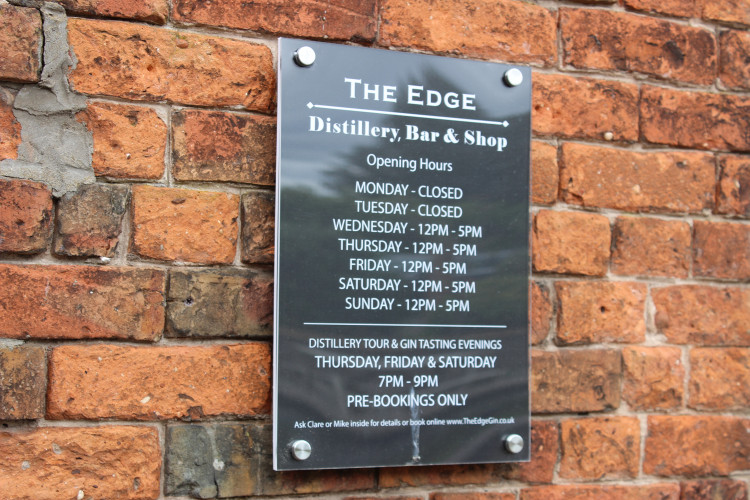 The Edge Gin bar, distillery and shop is located at Alcumlow Hall Farm, Chance Hall Lane, Astbury, Cheshire, CW12 4TL.
The company has also started doing bespoke gin bottles for Congleton businesses, organisations and individuals.
If you've got a special occasion coming up, you can get in touch with The Edge Gin
"We recently did a bespoke gin for a local primary school to raise money for their PTA", Clare said.
"As we're a smaller outfit, we can take these kind of requests and keep the cost low.
"We've also got some great new stockists in Congleton like Higher Ground, The Young Pretender and The Wonky Pear continue to be great supporters."
The Edge Gin have also introduced personalised miniatures, which would make great wedding or birthday presents.
Their distillery is located just near the border of Newbold Astbury and Brownlow Heath.
You can browse all of their products online, or by heading into their Congleton bar.
The news comes six months after they opened their new bar, where you can book gin tasting experiences.
You can support the Congleton company for free by giving them a like on Facebook.
Got a business to promote in Congleton? Advertise it for FREE on our Local List.
Congleton: Have you signed up for our FREE Friday weekly newsletter? It contains each week's essential Congleton news stories, and one EXCLUSIVE article?
Close to 4000 of you have signed up already. Simply enter your email address in the shaded box below or on this link.
Free from pop-up ads, or unwanted surveys, Congleton Nub News is a quality online newspaper for our town.