Manager of Congleton Town FC's opponent resigns just hours before TV fixture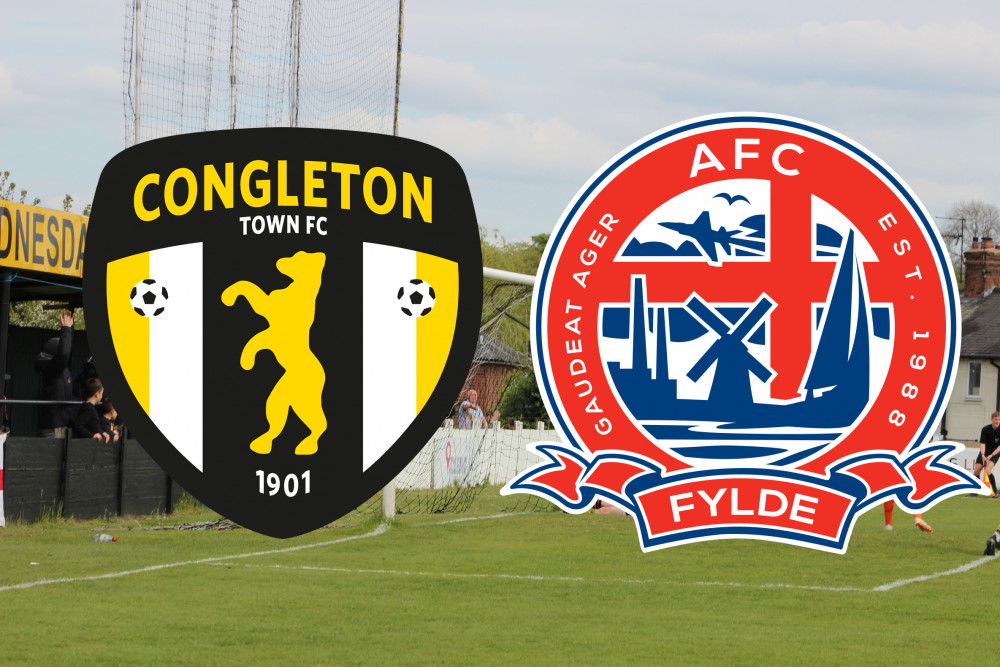 A temporary manager will take charge of AFC Flyde for this weekends big fixture.
The manager of Congleton Town's next opponents has resigned just hours before their FA Cup tie was to be broadcast on the BBC.
AFC Fylde manager James Rowe has resigned from the National League North club.
It follows Mr Rowe being charged with the sexual assault of a woman in Chesterfield in November 2021, which was announced by Derbyshire Police earlier this week.
Congleton Town will take on AFC Fylde in front of BBC iPlayer cameras from 12:30 on Saturday October 1.
"Following a meeting this afternoon, the board have accepted James Rowe's resignation as manager of the club," said the Lancashire club.
"Andy Taylor will take temporary charge [for the game against Congleton] until a new manager is appointed. There will be no further comment from anyone at this time."
The newly-resigned manager was appointed Fylde manager a month in March 2022 on a three-year contract.
Their league campaign is faring better than Congleton, being just a point off the top of their league, and multiple levels higher than the Bears in the football pyramid.
However, the loss of their manager could impact the result of this weekend's fixture.
Tickets are sold out, but you can cheer on the Bears in HD on BBC iPlayer.
See Also: Congleton Town's FA Cup opponents are 'most hated in non-league football'
Got an event to promote in Congleton? Advertise it for FREE on the Congleton Nub News events section.
New congleton Jobs Section Launched!!
Vacancies updated hourly!!
Click here: congleton jobs