Congleton: Meet the new landlord of The Prince of Wales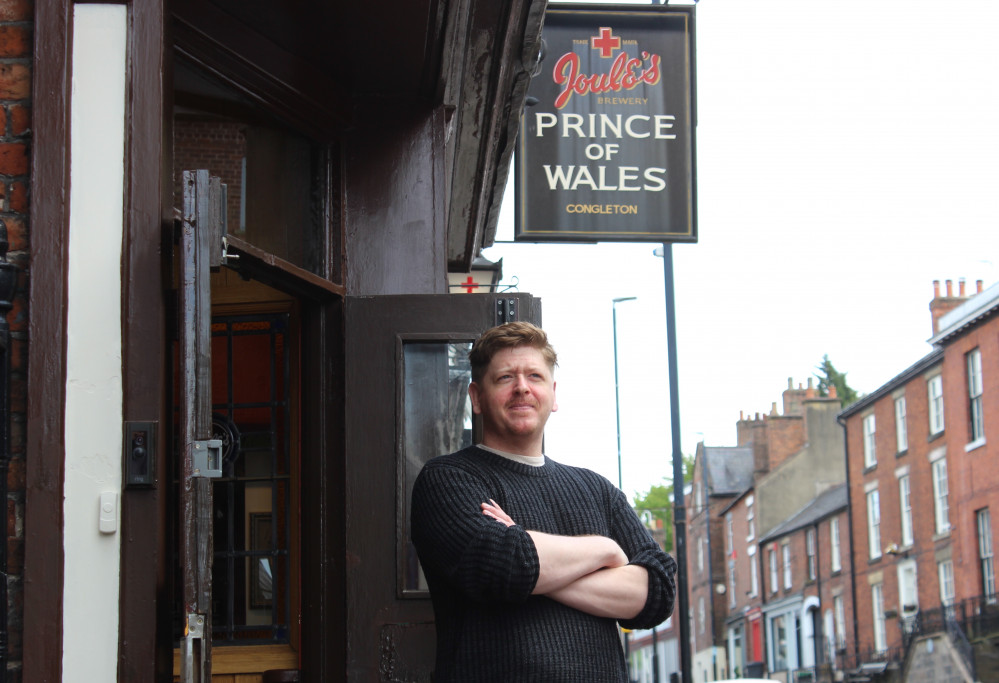 Jordan is the new man in charge of The Prince of Wales, on Congleton's 4-6 Lawton Street. (Image - Alexander Greensmith / Congleton Nub News)
Meet the new landlord of The Prince of Wales Congleton, who has big plans for the pub.
Jordan Oldfield (41) opened his doors for the first time on Wednesday, and will live in the Lawton Street pub.
It will be his second pub he has looked after in Cheshire, and returns to the town one of his parents was born in.
"I want to get an energy about the place, create a good vibe," he said.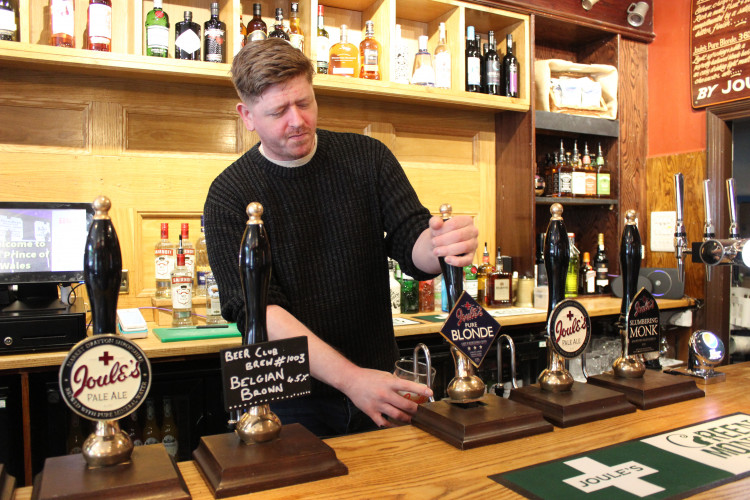 Jordan is after new staff to work part-time at the pub. Just come in and say hello. (Image - Alexander Greensmith / Congleton Nub News)
"We have excellent service, excellent music, and we're hoping to get towards bowl food and small plates.
"Every week, something new will be added to the pub.
"We're going for more premium products, such as Frobishers juice instead of J20s. We've chosen Fever-Tree as our tonic supplier. And we'd love to work with local businesses as well.
"I have experience running a successful pub in Nantwich. My mum was born in Congleton, I've still got family in Macc. It is great to be here."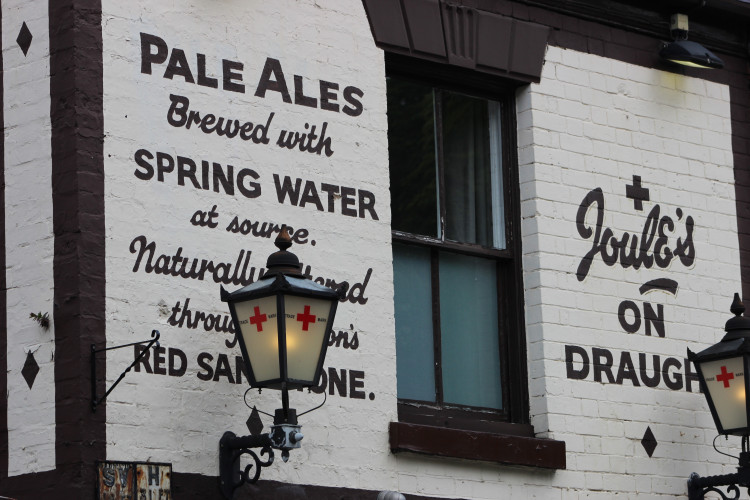 Known for the characterful interior and exterior, the namesake Prince Charles himself was pictured outside the iconic Congleton pub in 2018. (Image - Alexander Greensmith / Congleton Nub News)
Jordan recently steered the Oddfellows Arms in Nantwich to success, and wants to do the same for the Prince of Wales in Congleton.
He was attracted to work for Joule's Brewery, praising them as an 'ethical beer company'.
Jordan has previously worked in music and entertainment, and was a founding member of the Words and Music Festival in Nantwich.
He will aim to bring this side of his expertise to bring quality, unique music acts to Congleton.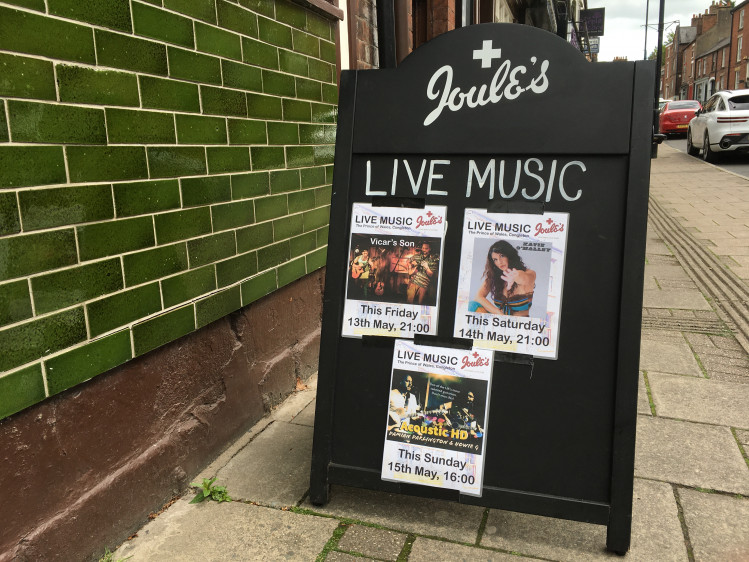 "There are regulars from my old pub who want to get minibuses from Nantwich to come here to Congleton for the music, and hopefully we'd be able to do that," Jordan also said.
"Congleton could be a great pitstop for small artists who tour Manchester and Stoke-on-Trent.
"I think there is an appetite for more live music in Congleton. And if people want to come out and support live music, I'll continue to support great acts.
"We've got a great project here, already we've got Tom Hingley [lead singer of Inspiral Carpets] confirmed."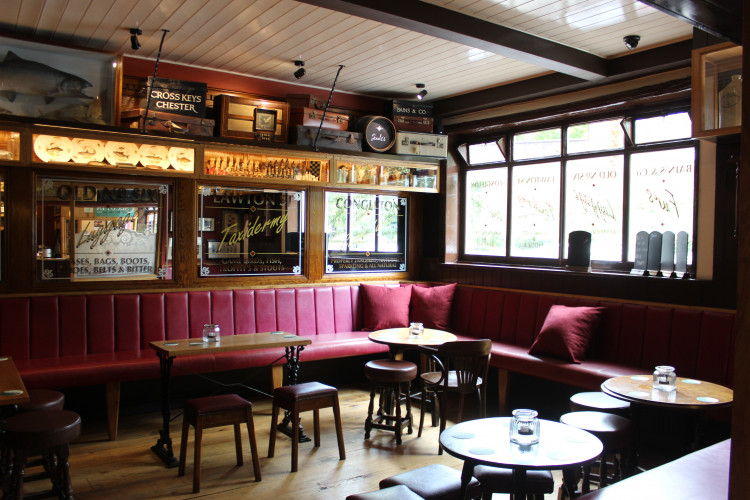 The pub's charm of antique decor and warm wooden furnishings will remain. It is dog friendly, and boasts over 100 seats. (Image - Alexander Greensmith / Congleton Nub News)
The music acts starting this Friday, and will hope to be on every weekend.
Jordan also hopes to do more with The Prince of Wales' beer garden, particularly in regards to food pop-ups and performance.
The Prince of Wales seats 50 inside, 55 outside.
The pub is also striving to be plastic-free as much as possible, and has already made links with the memorial grounds across the road to start a rewilding project.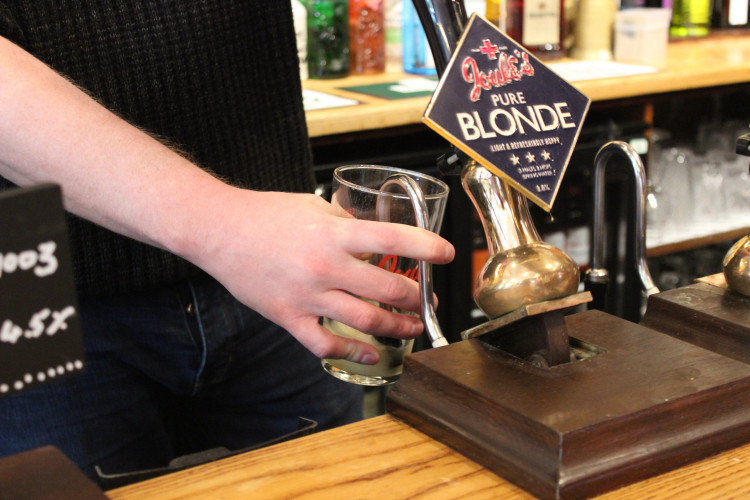 "My favourite thing about Congleton so far is that the people are great in Congleton, there seems to be a lot of independent shop owners," he added.
"I've been to PubWatch, and the bar owners have all been really helpful. There seems to be a real togetherness about the pubs.
"The guys at Gather [on 3 High Street] have been absolutely lovely. They managed to sort us out with internet, because we didn't have any internet which prevented us from reopening."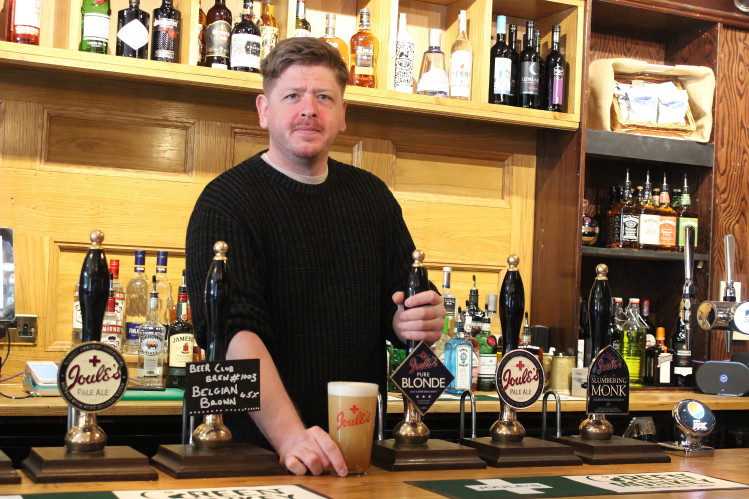 Jordan has been a publican since June 2018. During the pandemic, Jordan has fought cancer, and has now moved to Congleton. (Image - Alexander Greensmith / Congleton Nub News)
There are three staff currently. They are still looking for part-time roles.
Congleton: You can follow the pub on Facebook, and get in touch to register your internet.
The pub is open seven days a week, and can open until 1am on Friday and Saturday.
The Prince of Wales is one of four Joule's Brewery pubs in Cheshire East, including Lower Chequer in Sandbach and The Mere in Alsager.
Congleton: Have you signed up for our FREE Friday weekly newsletter? It contains each week's essential Congleton news stories, and one EXCLUSIVE article?
Close to 4000 of you have signed up already. Simply enter your email address in the shaded box below or on this link.
Free from pop-up ads, or unwanted surveys, Congleton Nub News is a quality online newspaper for our town.