Congleton Leisure Centre won't reopen this year as planned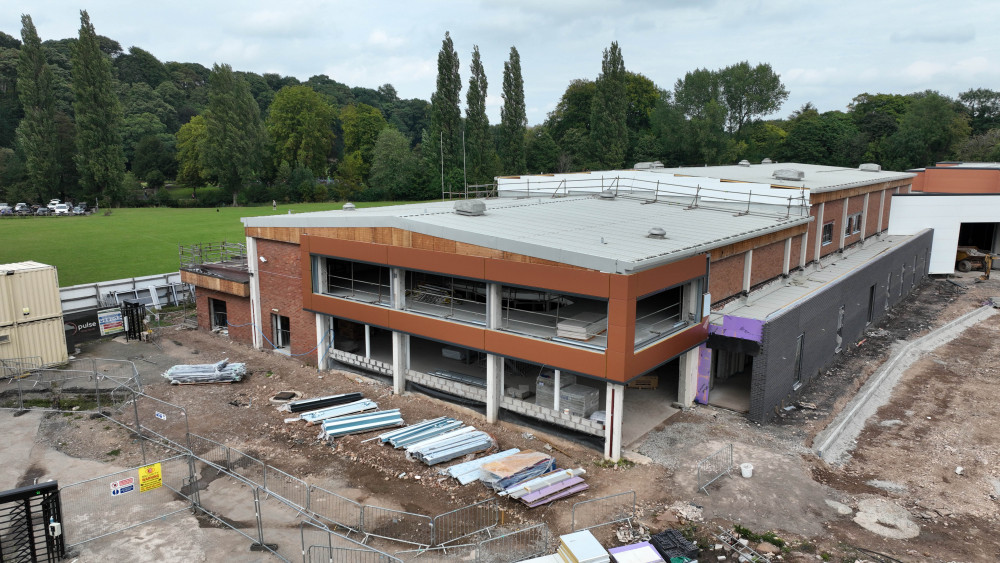 Congleton Leisure Centre was set to be open for Christmas, but Congleton residents will have to wait a little longer. (Image - Cheshire East Council)
Cheshire East Council claim that Congleton's new Leisure Centre refurbishment is 'progressing well' despite setbacks, but not everyone is happy.
Refurbishment of the Worrall Street site has been hit with setbacks which the council says are 'beyond the control of the council'.
The principal contractor – Pulse Design and Build – has told Cheshire East Council that there will be a delay in the completion of Congleton Leisure Centre, due to 'unforeseen circumstances'.
The council had expected to see the £10m project completed and delivered by December 2022.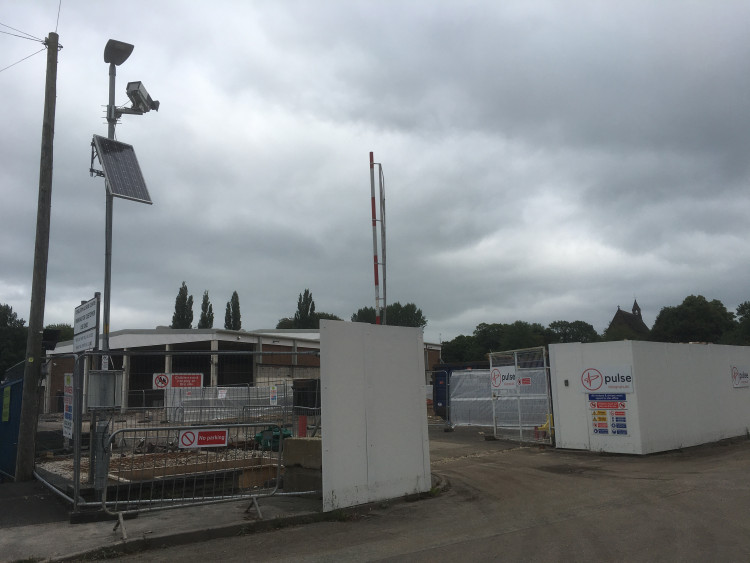 The builders of the site have an office at Radnor Park, on Congleton's Greenfield Road. (Image - Alexander Greensmith / Congleton Nub News)
That has now been delayed, with additional costs of £1.6m, due to the overrun.
The original costs for the project was £10 million pounds.
No target date has been revealed, however, one could expect the project to be complete in 2023.
In a statement, Cheshire East Council said: "One of the sub-contractors responsible for the two new swimming pools went into liquidation and this is chiefly responsible for the delay, but a new sub-contractor has been engaged to progress the completion of the pools."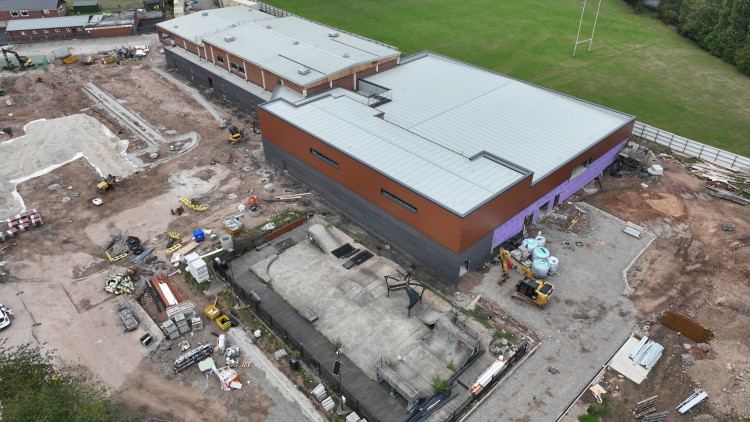 Congleton Leisure Centre is located on Worrall Street, CW12 1DT.
"A quantity of asbestos was also uncovered and safely disposed of by specialist contractors."
The refurbished Congleton Leisure Centre will see two new swimming pools, including a learner pool, a new gym, with state-of-the-art fitness equipment, a thermal suite, café area and soft play area for the very young.
Councillor Mick Warren, chair of the council's environment and communities committee, said: "While the delay in the contract represents a blow, I am pleased to see the whole scheme progressing well in other areas of the site and I am confident we will see the building reopened for members and visitors in 2023.
"This is a major refurbishment project and setbacks of this nature are not uncommon with construction projects of this scale. Nevertheless, it is disappointing that we are not able to see the centre reopened in time for Christmas.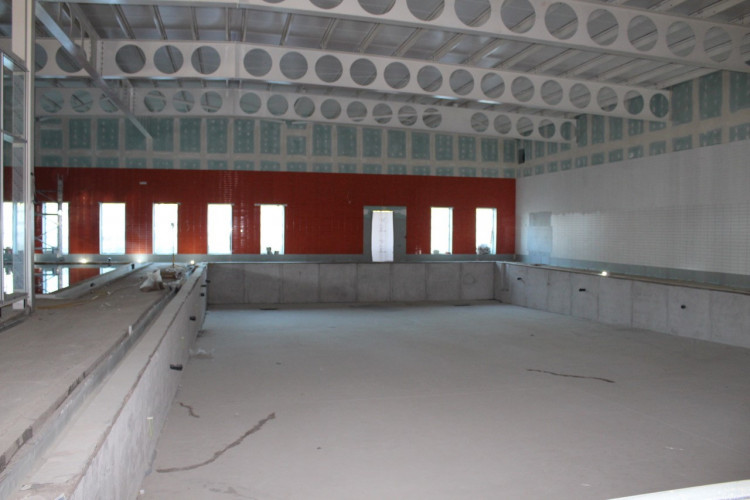 The swimming pool pictured this month.
"It is also disappointing to see inaccurate and mischievous public statements by individuals concerning the overrun on this project and associated additional costs, which are nowhere near the true figure. This is not helpful and it is factually incorrect."
As recently as March, the Council was maintaining that the end of 2022 target date would have been met.
Chris Johnson, Managing Director of the principal project contractor Pulse Design and Build, said: "We share the council's disappointment that unforeseeable circumstances have delayed the opening and progression of the Congleton Leisure Centre.
"Looking forward, Pulse is working alongside Cheshire East Council to ensure the next stages of the development proceed smoothly. I hope that in spring 2023 local residents are provided with a welcoming, community-focused fitness facility to help support their wellbeing."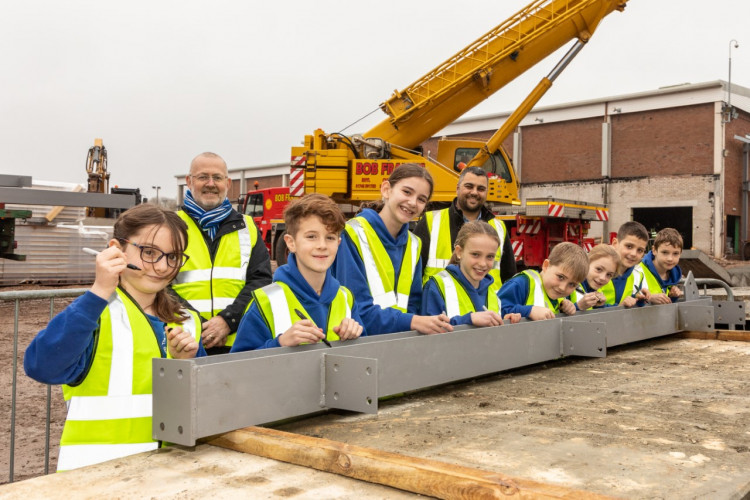 Children signing the beams in December 2021, which would have been exactly a year before refurbishment was complete.
Local Conservatives are not happy with the speed of the project, conducted in-part by the current Labour-Independent coalition in charge at Cheshire East Council.
Congleton Conservatives called the update 'a leisurely approach to public services and finances'.
Congleton Conservatives also claimed that the new Congleton Leisure Centre could be open by March 2023, however, Congleton Nub News are yet to verify this with Cheshire East Council. They also made their own cost claims.
Jack Boyce, Conservative candidate for Congleton East in next year's local elections said: "We are now being told the cost will be in excess of £14 million.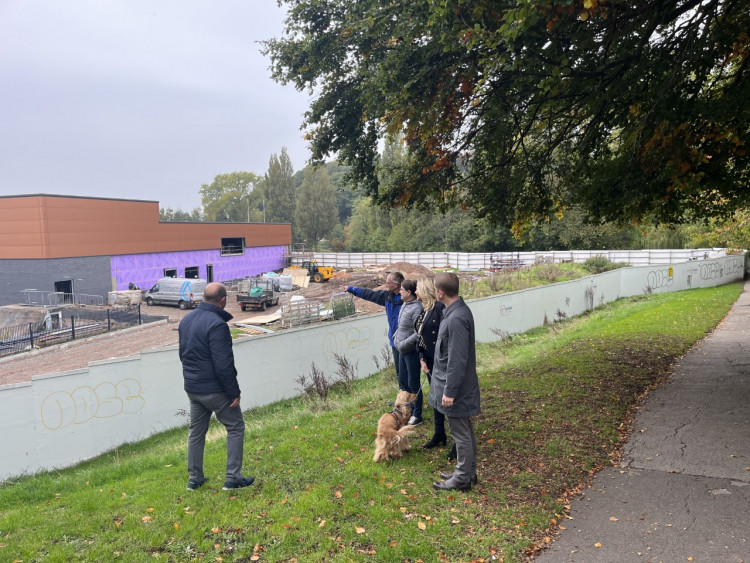 Congleton Conservatives visiting the site earlier this month.
"We are now being told the cost will be in excess of £14 million, which is almost as much as the massive Crewe Lifestyle Centre."
"While residents should look forward to the opening of the new facility, they also have an equal right to express extreme concern over the final cost, which amounts to a ridiculous waste of public money and an extended wait to access taxpayer-funded local services"
"If the current CEC administration had moved forward with the original Conservative plan our town would be eagerly anticipating a new leisure centre costing £9m AND have the money left over for a new recycling centre."
The initial plans for the new Congleton Leisure Centre were approved by Cheshire East Council Full Council in 2016, received planning approval in March 2019 and a 15-month build programme started in June 2021 after a delays. It was last open in late 2020.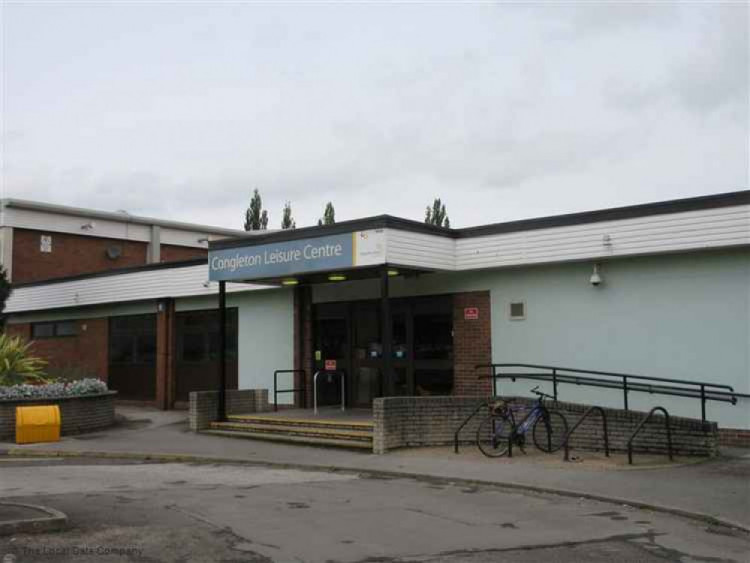 Congleton Leisure Centre pictured in January 2021. (Image - Congleton Nub News)
Conservative Councillor David Brown, a key member of the Administration who signed off the original plans for a new Leisure Centre said: "Since the Labour and Independents took control of the Council, it has just been one thing after another."
"First, the Leisure Centre budget increased to £11m following a delay caused by Independent councillors – led by Councillor Suzie Akers Smith – and their Labour allies on Cheshire East Council.
"They wanted eight lanes in the swimming pool instead of six. Now it is late, six lanes anyway, and that extra £3m would have paid for a replacement waste and recycling centre.
"They're now playing the blame game, saying the site contained asbestos not originally found in the site survey, but both the original and revised budget had a contingency fund for issues like that."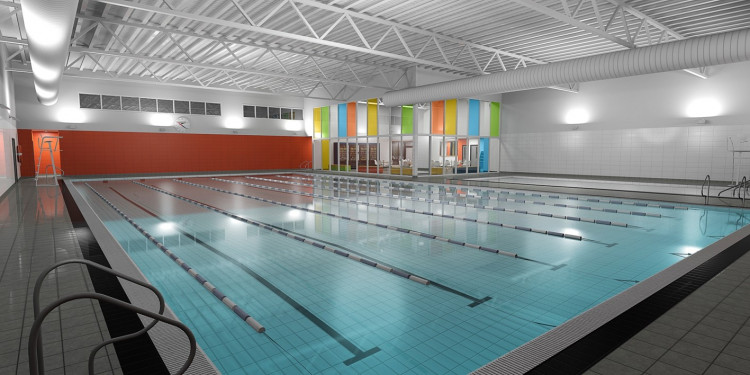 A 2021 design of what the pool could look like. (Image - Everybody Sport & Recreation)
However, residents may not wish to voice too much negativity, as Pulse Design and Build are a Congleton-based contractor completing a project in their hometown, a rarity for a local government project of this size.
Everybody Health and Leisure, who managed the old site and will do so for the new one, manages 16 leisure centres across Cheshire East.
Thomas Barton, chief executive of Everybody Health and Leisure, said: "The team at Everybody Health and Leisure stands ready and eager for practical completion of Congleton Leisure Centre."
"It is disappointing for the project to experience this setback, but we remain positive in the knowledge that this fantastic development will deliver health benefits to thousands of residents, assist in our commitment to support children in learning to swim and deliver career opportunities to local people.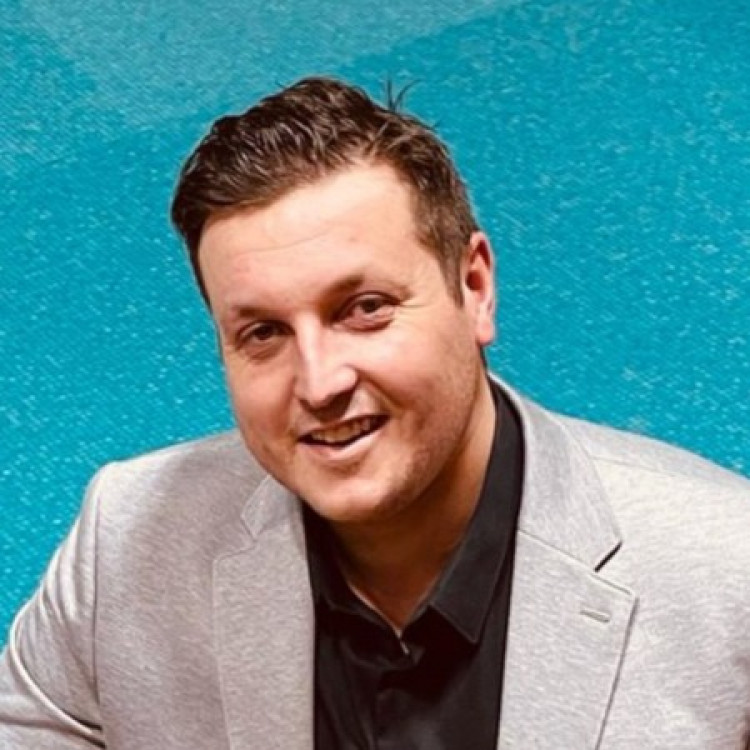 Thomas Barton is CEO of Everybody Sport and Leisure, who employ 700 across our area. The exact number of jobs that will be created with the new Congleton Leisure Centre has not been confirmed.
"Our leisure centres across the borough will continue to welcome members and visitors from Congleton, while we ensure the refurbishment is delivered to a high standard."
Details of the new Congleton Leisure Centre and all local can be seen on the council's website.
Elsewhere on Worrall Street... Congleton raw pet food store moves to bigger and better site.
Hosting an event in Congleton? Advertise it for FREE on our What's On page.