The new Congleton Leisure Centre is on-track for end of year completion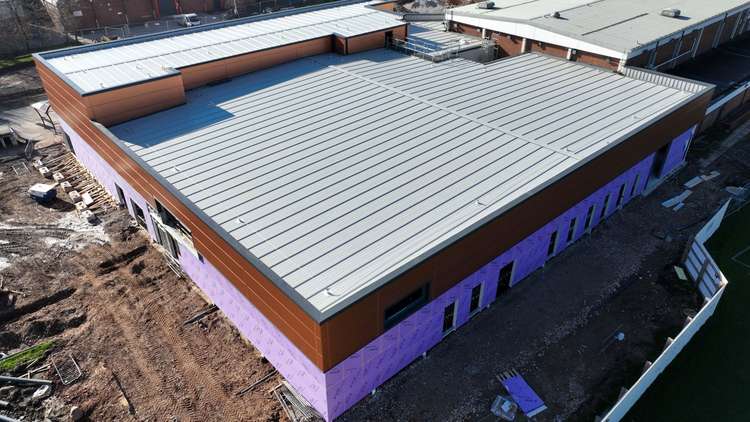 Congleton Leisure Centre shut during coronavirus lockdowns, and began a £10 million redevelopment project. Now, it is almost ready. (Image - Cheshire East Council)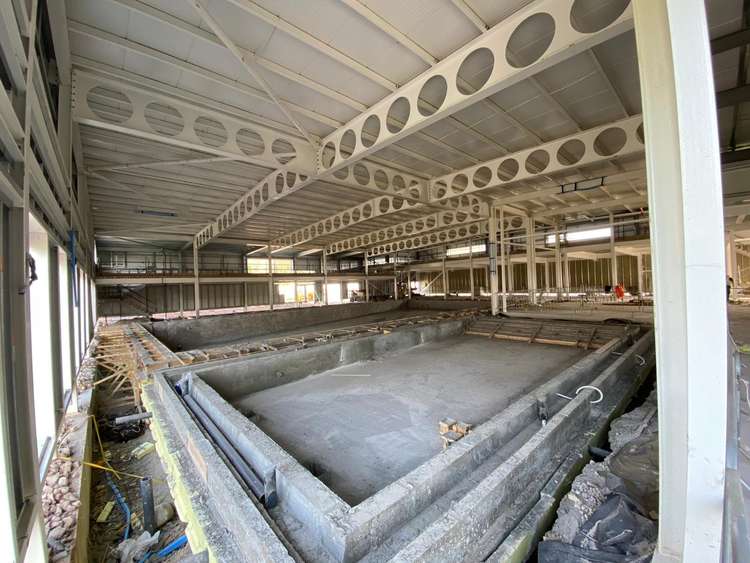 Fancy a dip in the pool hall, anyone? (Image - Cheshire East Council)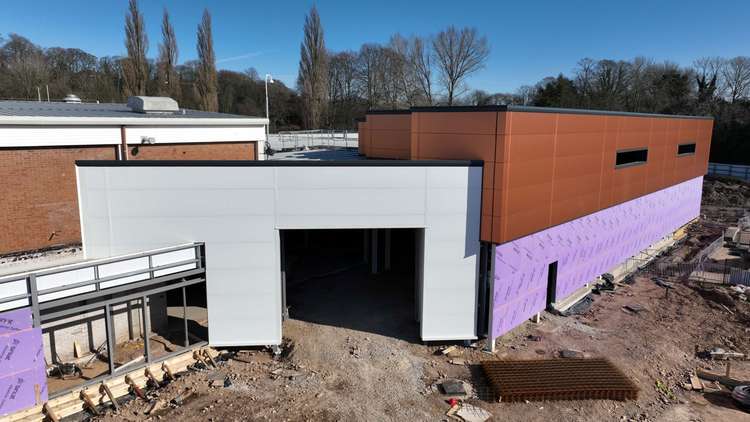 It is a relief to hear that omicron and the rising cost of living has not put a delay to the project, which will mean you can burn off those festive calories in January 2023! (Image - Cheshire East Council)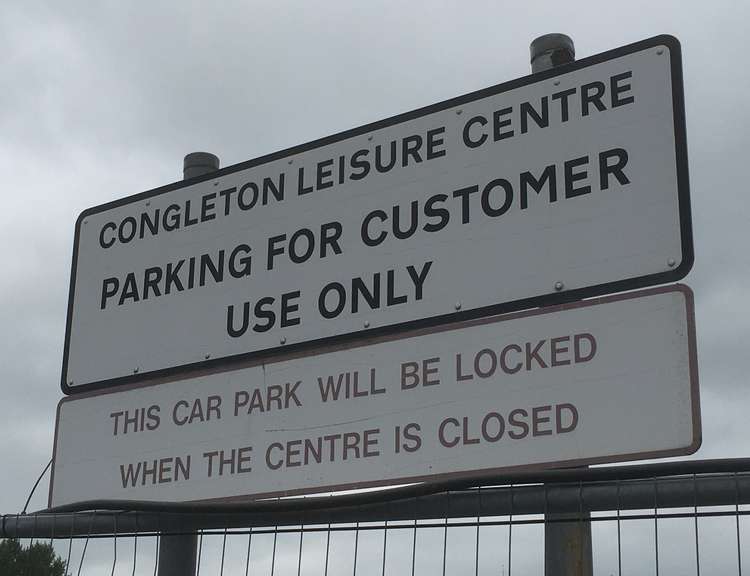 Parking is definitely not open right now!
Congleton Leisure Centre's multi-million pound redevelopment is on target for a pre-Christmas completion
The Worrall Street rebuilding of our town's Leisure Centre is progressing well and on track for being done in 2022.
COVID has not impacted the 70 week development project, which recently had Congleton schoolchildren signing some of the construction beams.
The £10m refurbishment of Congleton Leisure Centre, which started in June 2021, is taking shape with concrete slabs laid in most areas.
Additionally, Cheshire East Council claim that most of the steelwork erected and the concrete reinforcement of the two swimming pools installed ready for testing, prior to final treatment and finishing.
Cladding to the main structure and the roof to the corridor is nearing completion, and work is progressing well on the main street and café area on the ground floor. So it won't be long until you can get back on the squash court!
The steel framing to both the sports hall and gym mezzanine is also ready for the metal decking.
The on-time project is good news for residents, and indeed the businesses on Worrall Street which include Plus Dane Housing Group and The Forum Chinese restaurant.
Compared to other borough construction projects, this redevelopment stands out as Cheshire East Council chose a Congleton business to create Congleton's Leisure Centre of the future.
Contractors Pulse Design and Build say they are on target for a December completion.
The local company is registered at Radnor Park on Greenfield Road.
Independent Councillor Mick Warren, Cheshire East Council cabinet member for environment and communities, said: "We are very pleased with the progress so far and everything appears to be going to schedule with the construction due to be completed before Christmas 2022.
"This is a landmark project for Congleton, and I feel confident that leisure club members and visitors will be pleased to have an ultra-modern sports and leisure facility at their disposal when the refurbished centre is ready for use."
Matt Johnson, executive director of Pulse Design and Build said: "It is fantastic to see the works progressing well on site and to see the new leisure centre sitting admirably within its setting. Progress to date allows the contrast between the former and new facility to be appreciated and brings to life the positive impact the redevelopment will have on our local community."
The facility will include two new pools, a thermal suite, modern new gym with state-of-the art fitness equipment, café area and soft play area for the very young.
It will be managed and operated by the borough's leisure trust Everybody Sport and Recreation, who already manage leisure centres across Cheshire East.
Working with and supported by the council, Everybody has carried out a number of major refurbishment projects to its leisure centres across the borough – the latest in Nantwich was opened recently by the record-breaking Paralympian Dame Sarah Storey.
It is not yet known if a local sporting hero will open Congleton's Leisure Centre in nine months time.
Thomas Barton, newly-appointed chief executive at Everybody, said: "We are looking forward to having the new facility handed over to use when ready, which will transform our leisure offer for local residents.
"It will be great to welcome back existing members to their local site and create the opportunity for many more new users to take advantage of this modern state-of-the-art facility with a range of health, fitness and sport activities."
During the closure period, all Everybody members can access the borough's other centres at Crewe, Macclesfield, Holmes Chapel, Nantwich, Sandbach and Alsager.
Congleton: Have you signed up for our Friday weekly newsletter? It contains each week's top 10 Congleton news stories, and one FREE exclusive article?
3700 of you have signed up already. Simply enter your email address in the shaded box below or on this link.
Free from pop-up ads, or unwanted surveys, Congleton Nub News is a quality online newspaper which produces 15-20 stories a week for our town.