Congleton: Cheshire East faces 'an exceptionally difficult winter' council warned
By Belinda Ryan - Local Democracy Reporter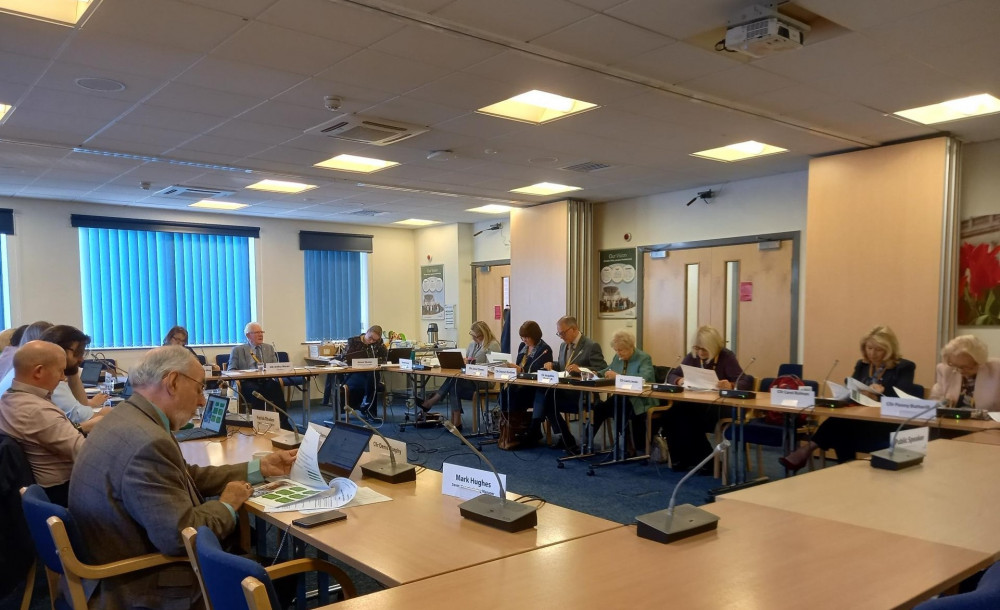 Cheshire East's adults and health committee meeting. (Image - Belinda Ryan)
Adult social care bosses have warned Cheshire East faces an 'exceptionally difficult winter' with the cost of living crisis affecting vulnerable people and possibly impacting on hospital stays.
Director of commissioning Nichola Thompson told the council's adults and health committee on Monday (September 26), the council is working with health partners to provide a robust adult social care winter plan – and they were drawing on the experience of last year.
"This winter, I think, is going to be more challenging because we're going to see the cost of living crisis affecting vulnerable people, maybe food and fuel shortages," said Mrs Thompson. "We are seeing very limited recruitment and retention in the social care sector."
She said last winter there was no real issue with flu but that might have to be factored in again this year.
"So what we have said this year is, a good winter will be delivered by supporting people to remain healthy and as well as possible at home" said Mrs Thompson, adding it was important to ensure there was a high uptake of the flu and Covid vaccination boosters.
Helen Charlesworth-May, the council's executive director of adults, health, and integration, told the committee: "I think it's worth saying that we are expecting it to be an exceptionally difficult winter.
"All of the activity that we have seen since the beginning of this calendar year has been above trend for the time of year."
She said it was really positive that the council and health organisations were working together on a winter plan and the extra funding from government was welcome.
With regard to discharging patients from hospital, Mrs Charlesworth-May said: "All the best discharge planning is really focused on people not getting into hospital at all in the first place and so that is where a lot of our efforts will be and it's absolutely where the voluntary community sector can make the biggest impact for us."
When asked by Congleton East councillor Denis Murphy (Lib Dem) about the impact of soaring heating costs and providing care for people at home, Mrs Charlesworth-May said: "We are looking at all sorts of things in that winter plan in order to maximise people being able to return home [from hospital] and we will have heard commentators over the last month or so talking about how cold homes might drive illness.
"Part of the NHS strategy for winter is to increase things called virtual wards, hospital at home, which is about people being at home, being cared for by the NHS.
"All of those things are only possible if that home is suitable for an individual to be cared for in and so this year, given the circumstances we're seeing, which we've not seen before, we're having to think about, 'are there other things that we will do', and that will include looking at whether that home is warm enough."
She said there would have to be a conversation between the local authority and the NHS but added: "I would make the point that somebody being cared for at home, including the cost of their electricity, is probably significantly cheaper than a hospital bed."
Got an event to promote in Congleton? Advertise it for FREE on the Congleton Nub News events section.
Congleton: Have you signed up for our FREE Friday weekly newsletter? It contains each week's top 10 Congleton news stories, and one EXCLUSIVE article?
Almost 4000 of you have signed up already. Simply enter your email address in the shaded box below or on this link.
Free from pop-up ads, or unwanted surveys, Congleton Nub News is a quality online newspaper which produces 30-40 stories a week for our town.