Congleton carehome Rated 'Good' Following Recent CQC Inspection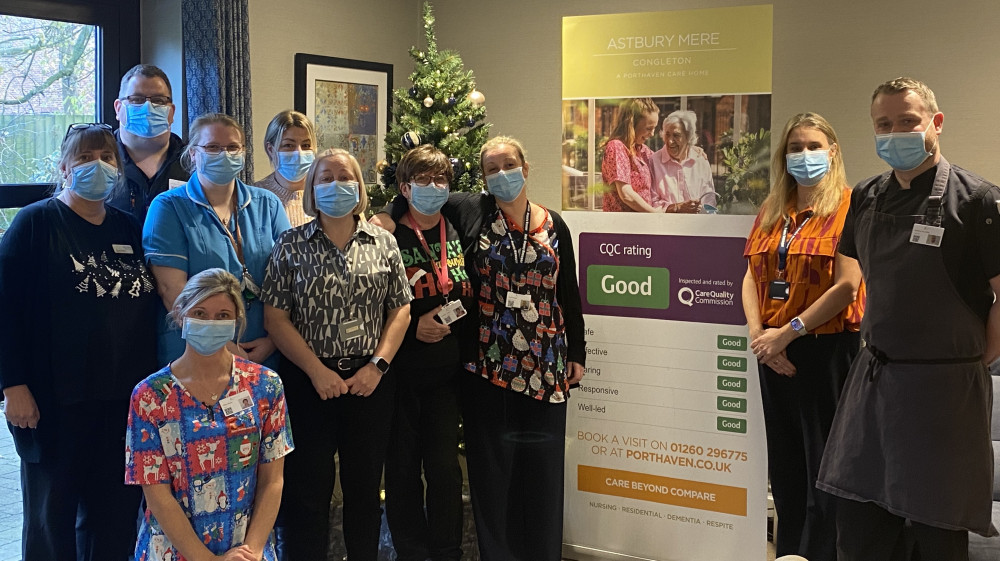 It is the first of many celebrations for the site in 2023. The establishment will turn 13 this year.
A Congleton care home is celebrating after being visited by inspectors.
Astbury Mere Carehome, situated on Newcastle Road in Congleton, were delighted to have received yet another 'Good' rating following their most recent regulatory inspection by the Care Quality Commission (CQC).
Staff and residents at Astbury Mere were elated with the outcome of their latest unannounced inspection by the health and social care regulator, who highlighted the 'positive culture and caring practises' that they observed throughout their inspection.
This rating means that Astbury Mere continues to be one of the highest-rated care homes in Congleton and is a tribute to the dedication of their team under the guidance of their Home Manager, Emma Hackett.
On hearing the outcome of the latest report Emma said: "I originally joined Astbury Mere as a nurse when it first opened in 2010, and have been the Home Manager since 2015, so it has been wonderful to see our home go from strength to strength over the years, and I am incredibly proud of every single member of my team for this well-deserved achievement."
Astbury Mere Care Home provides 24-hour dementia, nursing, residential and respite care for individuals in Congleton and the wider Cheshire area. The home includes facilities such as a hairdressing salon, numerous restaurants and sitting rooms, and a private dining room for celebrating special occasions.
Astbury Mere is one of eighteen homes belonging to the Porthaven Care Homes Group, who were recently awarded 'Best Care Home Group over 10 Settings' as part of the prestigious 24th National Care Awards.
In 2022 the group, were also recognised as a 'Top 20 Mid-size Care Home Group' for the seventh year in a row by carehome.co.uk.
Find more about their Congleton site and contact them on this link.
Advertise your Congleton business for FREE on our Local List.