Congleton company's exporting success leads to award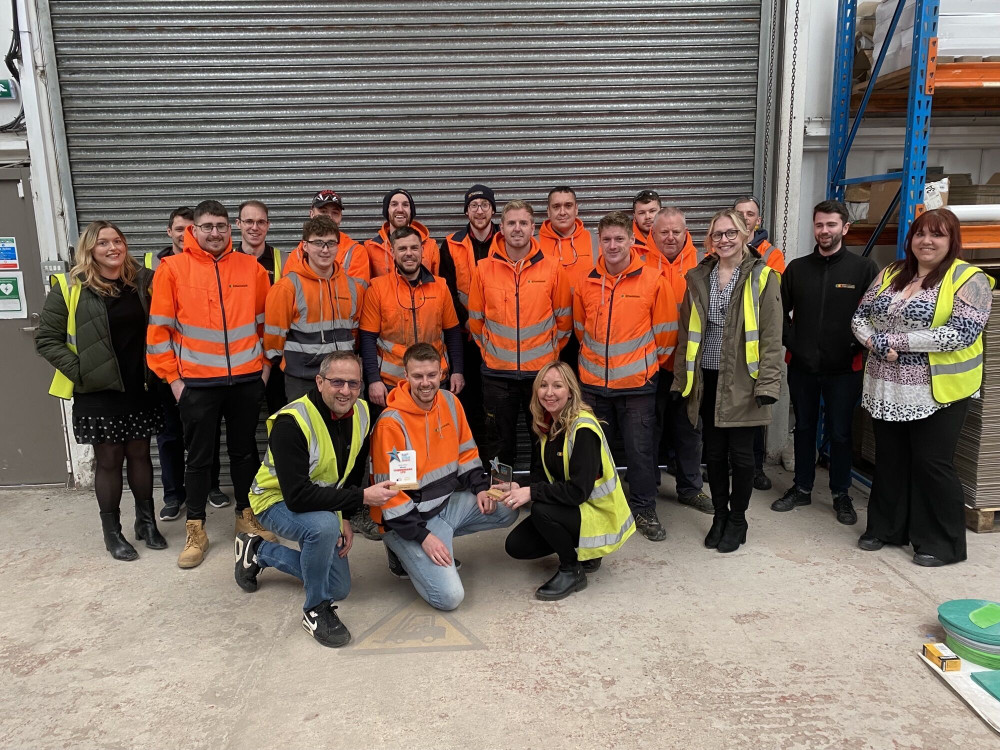 The Thermmark team at their Radnor Park premises in Congleton (Image - Thermmark)
Being an exporter in a crowded market usually means that it must do something different to stand out from the rest.
Thermmark is doing exactly that. The Congleton-based company recently won the Exporter of the Year at the FSB North West Business Awards, which highlighted how the company had truly made a global footprint.
The company produce thermoplastic graphic markings, precision-made in their factory in Congleton.
The company currently export to 33 countries worldwide, and its success has multiple reasons according to Neville Robson, director at the company.
Neville said: "It has been a combined set of reasons really. We can create multiple different designs, and we can deliver them to our clients in a way which means they are easy to install. That's important and sets us apart from our competitors."
Vicki Robson, another director of the company adds: "Not only that, but we've invested in our machinery and focused on achieving more detailed designs than ever before. That has meant we've seen demand increase because we're offering something that others don't."
The company employ nearly 30 people at their Radnor Park base and has looked at continued growth.
"We want to push our international relationships. I think our model suits exporting and we know there is demand there for us to push into", Neville says.
Only recently, Neville has travelled internationally to continue building those relationships.
He adds, "Our process is key for many of our clients along with the quality of our products and quick turnaround of intricate designs - they value that and for international clients, it's hard to come by, so those relationships are key, for them and for us."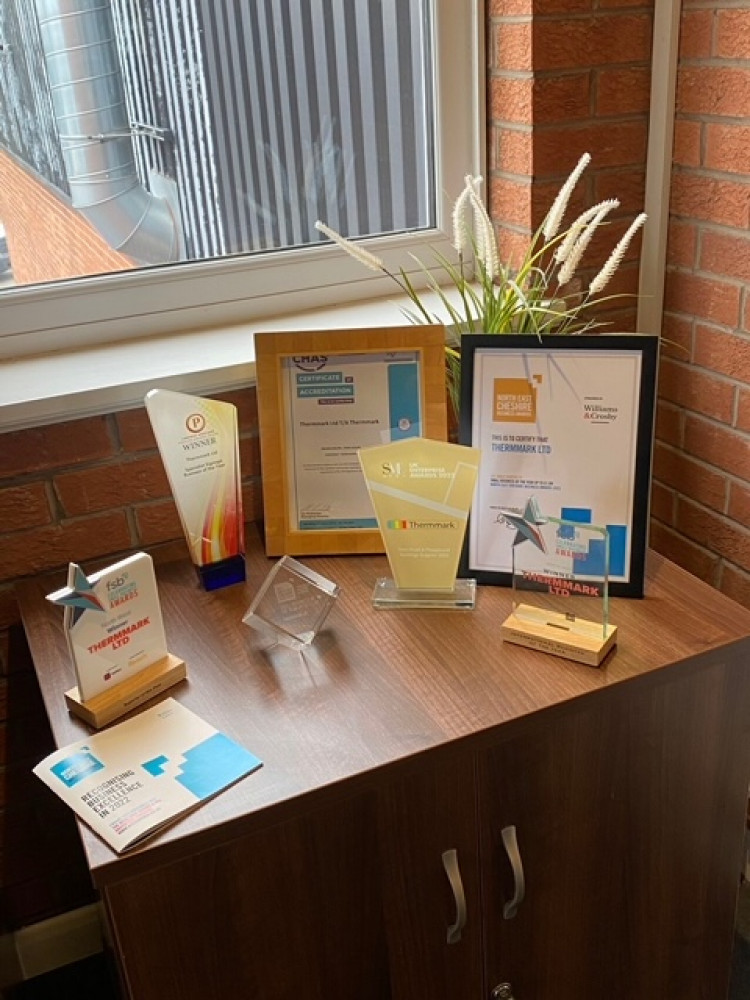 Some of the awards Thermmark has collected (Image - Thermmark)
Of course, exporting has become tricker and like many other companies, it's had to confront several disruptions, including Brexit, COVID-19, and soaring inflation.
Vicki says that they tried to take it as an opportunity. She says, "we took the lease on our premises two days before lockdown started and it was tough for us to decide what to do as no one could have predicted what was then to come. We were proactive, looked inwards and concentrated on our processes and that actually had a massive change on efficiencies."
Running a company doesn't come without its challenges though and especially for an exporter as Neville says "the costs of things has absolutely rocketed. Containers to ship are nearly double in cost and raw materials have got harder to source. But we've done our groundwork and our costs to clients have remained competitive."
But the future remains bright as they continue to grow and continue to innovate.
Vicki adds "We've built the foundations now and the building blocks are in place and that has meant we can keep growing and improve what we can offer."