Cheshire bearings manufacturer secures deal with industry leader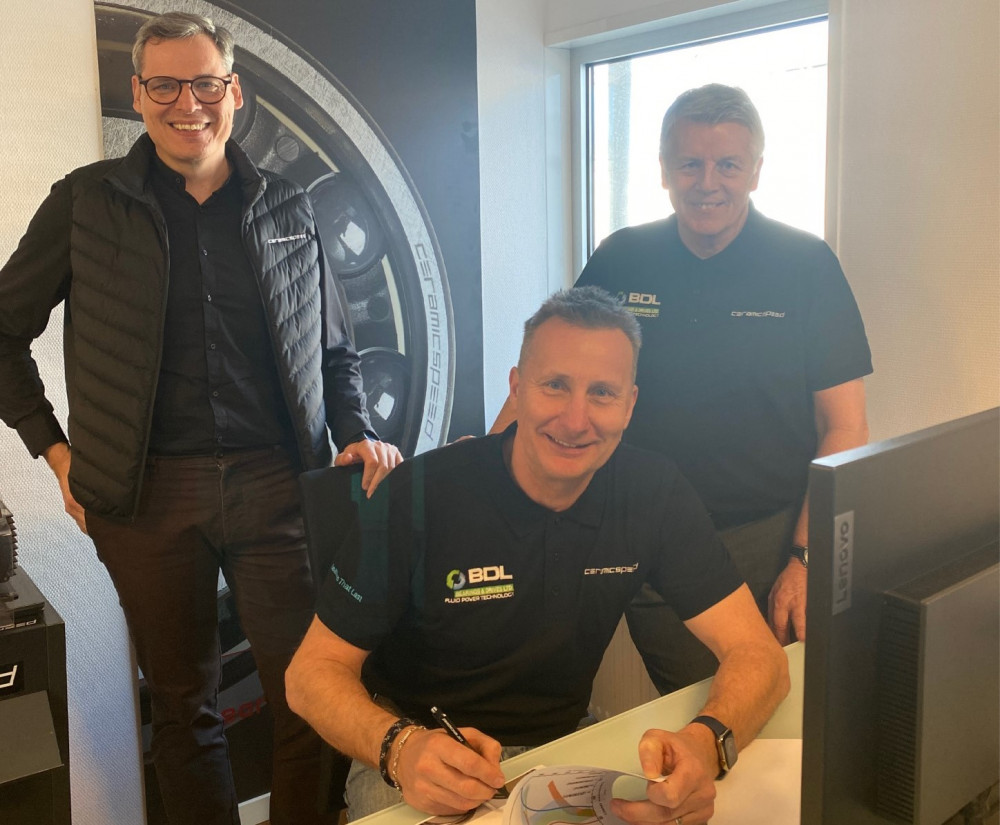 Bearings & Drives signs exclusive distributor deal (Image - Bearings & Drives)
Cheshire-based bearings firm, Bearings & Drives Ltd has become the sole distributor of the industry-leading CeramicSpeed Insulate ball bearings.
From its base in Congleton, Cheshire, Bearings & Drives serves its national client base with industrial maintenance, repair and operations products from globally recognised manufacturers.
The new partnership means that Bearings & Drives considerably strengthens its offering and brings the latest technology in operational efficiency to its current UK customers.
The new technology also allows day-to-day direct access to these products from their warehousing facilities.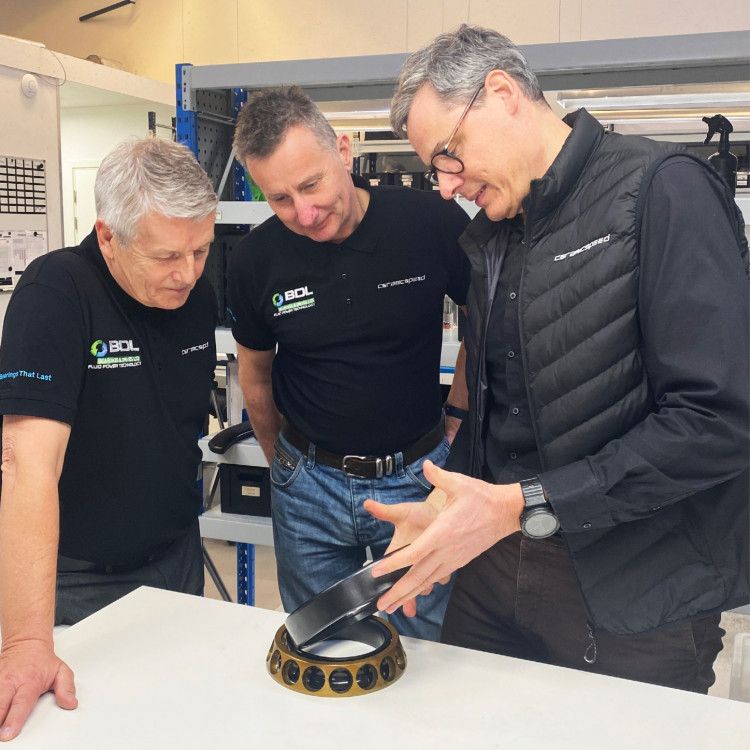 William Simpson, managing director at BDL, Steve Bacon sales director at BDL and Anders Thormann, managing director at CeramicSpeed (Image - Bearings & Drives)
CeramicSpeed is a dedicated and leading supplier of hybrid ball bearings and has a strong presence in the European market, which has enforced its position as one of the industry's most trusted suppliers.
Steve Bacon, sales director at Bearings & Drives, explains the significance of the supply arrangements for the UK industry: "We are thrilled to become the UK distributor for such a ground-breaking product. CeramicSpeed Insulate Hybrid ball bearings are the future across all industries, including manufacturers of electrical motors. The demand for stronger, more durable and longer-lasting bearings for electrical motors is on the rise – and in many applications, conventional steel balls in motor bearings simply can't compare."
Anders Thormann, managing director at CeramicSpeed explains why they chose Bearings & Drives as their exclusive partner for CeramicSpeed Insulate: "Bearings & Drives helped us to break through in the UK food and beverage category in 2017, and the knowledge gained on our products by their team since then puts them in a unique position to take the next step in distributing CeramicSpeed products in the UK."
The business offers single-source supply, including managed inventory services, to streamline your ordering process, reduce downtime and improve production efficiency - creating considerable cost savings.