Do you want our pedestrian area back in the town centre? Send an email to Cheshire East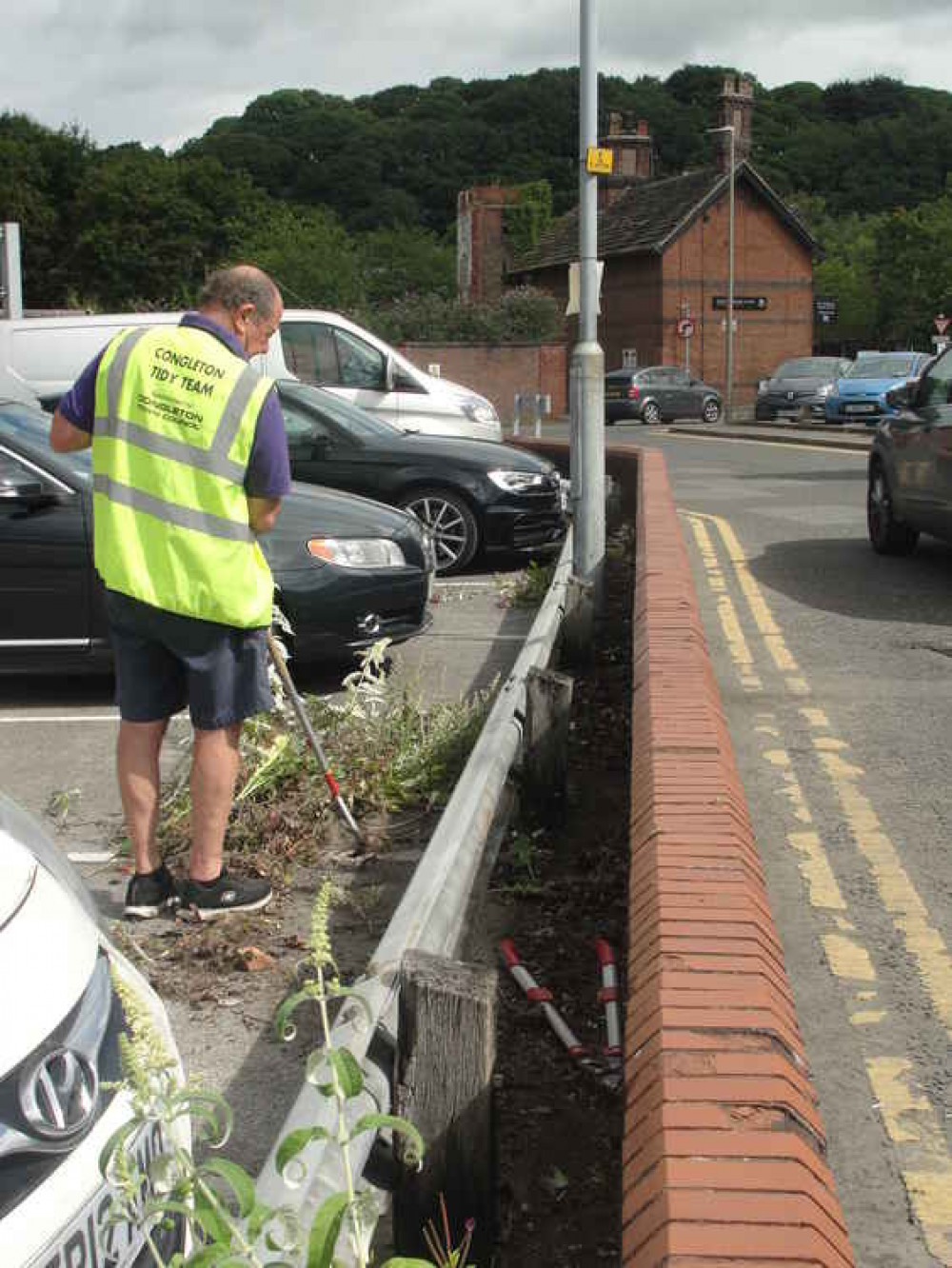 Cllr Brown removing weeds at Princess Street Car Park during a Congleton in Bloom Tidy Town Day.
Several complaints have been sent to me by people who feel unsafe walking round Congleton town centre now they have to share it with cyclists.
So, I am suggesting a call to action for all Nub News readers who want to see a speedy return to the pedestrian centre in the town centre.
Let us all forgive and forget what has happened in terms of anything Cheshire East Council (CEC) has done.
Let us request we get back to the way things were before the pandemic by emailing Laura Crane, the CEC Cabinet member for Highways and Waste and Simon Wallace, the highways network manager.
The correct email addresses are [email protected] and [email protected] and if you would like to copy me in, it is [email protected]
In your email, please make the following three requests to Cheshire East Council:
A review of Congleton town centre to be arranged as soon as possible.
The pedestrian centre restored.
I suggest all the above because a pedestrian centre improves safety and mobility and reduces noise and pollution by restricting access for non-essential vehicles.
Walking round our town centre has to be a totally enjoyable experience. Nothing else will do.
If Cheshire East Council do all this, there will be more opportunities for planning more planting areas and improving street furniture and lands.
Let us create a pleasant environment which will benefit the shops and businesses of Congleton town centre and the people who use them.
If we make the town centre attractive enough, we shall all benefit from people coming into Congleton from outside.
It will also make it easier for the town centre to play its part in more social, cultural and tourism activities.
David Brown serves on Congleton Town Council and Cheshire East Council and he is chair of Congleton in Bloom.