Councillors can help the NHS by persuading Cheshire East Council to keep a tip in Congleton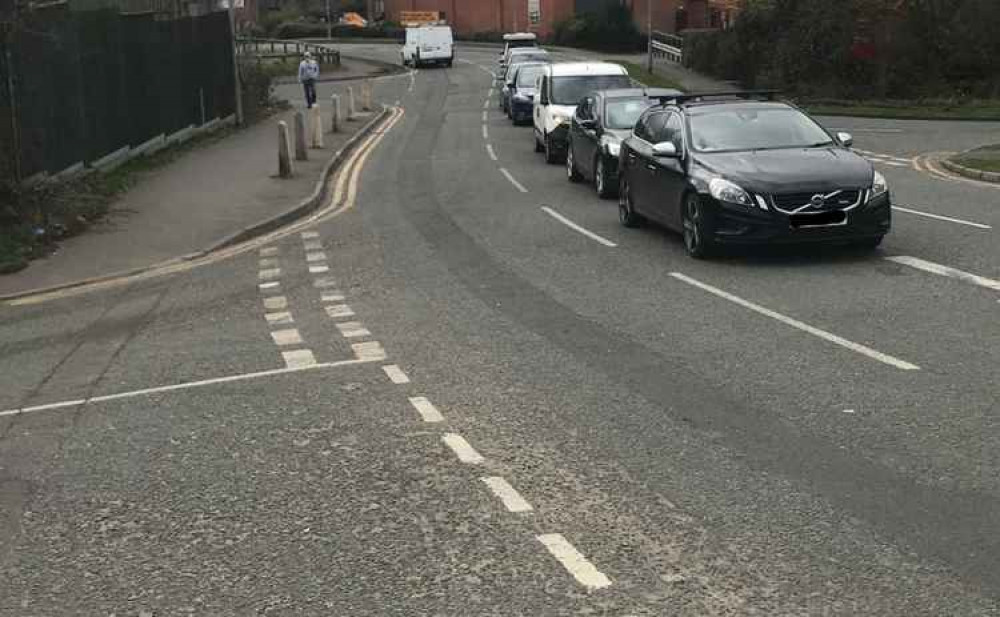 Cars queuing outside the Congleton tip. It seems they will soon be heading for Macclesfield or Alsager instead.
This is an open letter to Cllr Suzie Akers Smith, from Tim Taylor, a Cheshire East Council rate payer who lives in Congleton.
Dear Suzie,
I admire the work you do as the Cycling and Walking Champion for Cheshire East Council.
Anything which helps to keep us healthy reduces the burden on the heroines and heroes of our amazing National Health Service.
Our town and parish councillors work hard - under all colours of the political spectrum - to ensure our built environment is maintained and robust enough to support the community.
But it looks increasingly likely Congleton is going to be left without a tip when Cheshire East Council's lease runs out on the current site in September, something which will have knock-on effects in Alsager and Macclesfield.
There is widespread concern in Congleton about the risk to public health because every community needs access to every facility for good health.
Waste collection and disposal is a critical weapon in the war against disease. A clean and cared for environment builds pride in a locality and increases commitment to it and a tip helps to prevent vermin infestation and disease.
The decision on whether there is to be a replacement tip in Congleton is likely to be made on April 13, when there will be a vote by the Cabinet of Cheshire East Council.
Cheshire East has 82 councillors but only ten form the Cabinet. It is almost certainly going to be down to those ten councillors to decide whether Congleton's Household Waste and Recycling Centre is to be replaced.
As of course you know, you and Rob Moreton are the Independent members of Congleton Town Council who also sit on Cheshire East Council.
Congleton Town Council has no Labour members and Cheshire East Council is administered by a Labour and Independent coalition.
The people of Congleton are relying on you and Rob to lobby members of your CEC Cabinet and persuade them to replace our tip.
As things stand now, this seems to be the only chance we have.
Through Nub News, I ask you four questions:
- You and Rob are not in the Cabinet but, if you were, would you vote to replace our tip? If so why, if not why?
- Will you lobby the CEC cabinet on the town's behalf?
- Also, of course, do you and Rob use our tip yourselves?
Yours hopefully,
Tim Taylor Independent councillors Suzie Akers Smith and Rob Moreton said they were "badgering" Cheshire East Council portfolio holders to the replace the HWRC once it was closed in September. They said: "We will continue to badger Cheshire East Council working hard on behalf of Congleton residents and working with the town council to find a solution to this problem. "We are both disheartened and saddened at the closure of the tip and would replace the tip if it was in our capacity to do so. "We will continue campaigning to replace the tip and look for funding streams and potential partnership working. "We also published a joint letter to explain more about the problem and asked for residents help to contact the committee members directly, which supports any representation we make to the Cabinet and hope that Congleton residents will write in to support replacing the tip with a new one."