Borough's cycling and walking champion urges Congleton residents to support Cheshire East's active travel scheme plans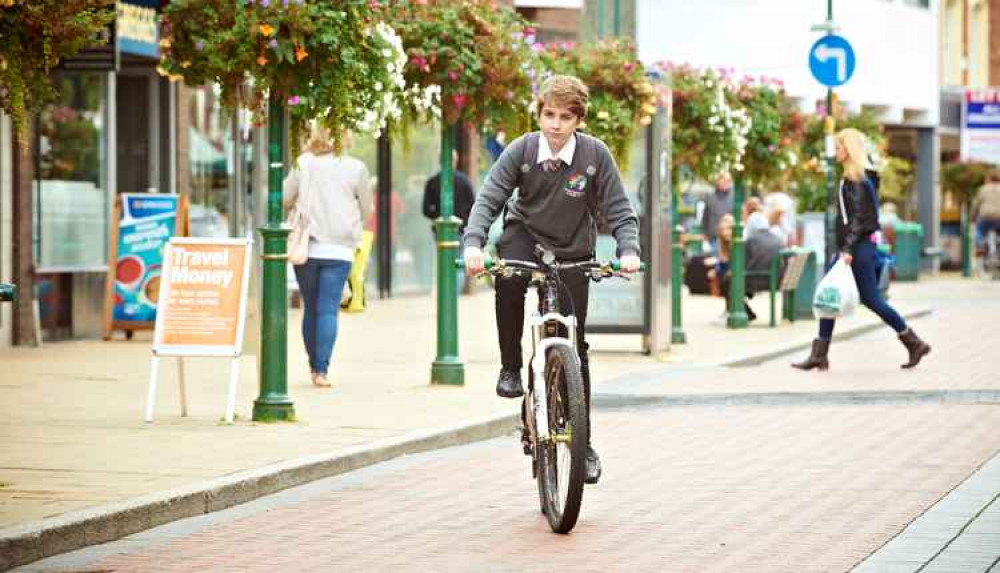 Cycle paths are not for cyclists, they are for everybody.
Most competent cyclists will cycle on the road rather than hop on and off a cycle path that does not offer a continuous journey, which often leads to nowhere and at the section of the road that is most dangerous, such as junctions and roundabouts, there is no cycle path provision, making the young and vulnerable use the busy roads.
Adding to the mix speeding and number of vehicles makes an uncomfortable experience and is a barrier to walk and cycle for local journeys and for leisure.
Segregated cycle path provision and low traffic neighbourhoods create a safe space to encourage modal shift, as well as being a perfect way to impact on climate change by using our vehicles less.
There are significant health benefits to being more active and incorporating exercise into our daily routines is an effective use of our time.
The proposals for the tranche two active travel schemes, once implemented, will enable people to actively travel.
These suggestions will enable the most vulnerable people in our society maintain their independence by providing safety. And there is more good news.
There will be an opportunity to bid for a slice of £185million tranche three funding which will be linked to our success with tranche two.
Cheshire East needs significant sums to pay for desperately needed road crossings (£80,000 each), 20mph speed limit road orders and signage, reducing junction widths at roundabouts to increase making it safer for pedestrians to cross the road.
Years of under investment mean our neglected and damaged footpath surfaces and cycle paths could be made smooth.
But they do not come cheap and not paid for out of council tax.
I urge residents across the borough to support the plans for tranche two active travel schemes by telling us your views here.
Demonstrating support for these measures will help achieve further funding, which will deliver a safer environment for walking and cycling more.
For our young children, teenagers, all age ranges, families, wheelchair and mobility aid users and for many people where cycling is easier than walking.
Cycle paths help everyone feel safe and encourage independent activity for local journeys, reducing the number of vehicles and freeing up space on the road for those who need a car.
Any additional comments on where road crossings are needed and other road safety measures where you live please email: [email protected] by 3rd March.
Thank you for your help.
Yours sincerely
Cllr Suzie Akers Smith
Cycling and Walking Champion
Cheshire East Council