Popular Cheshire eatery has big plans for 2023 and beyond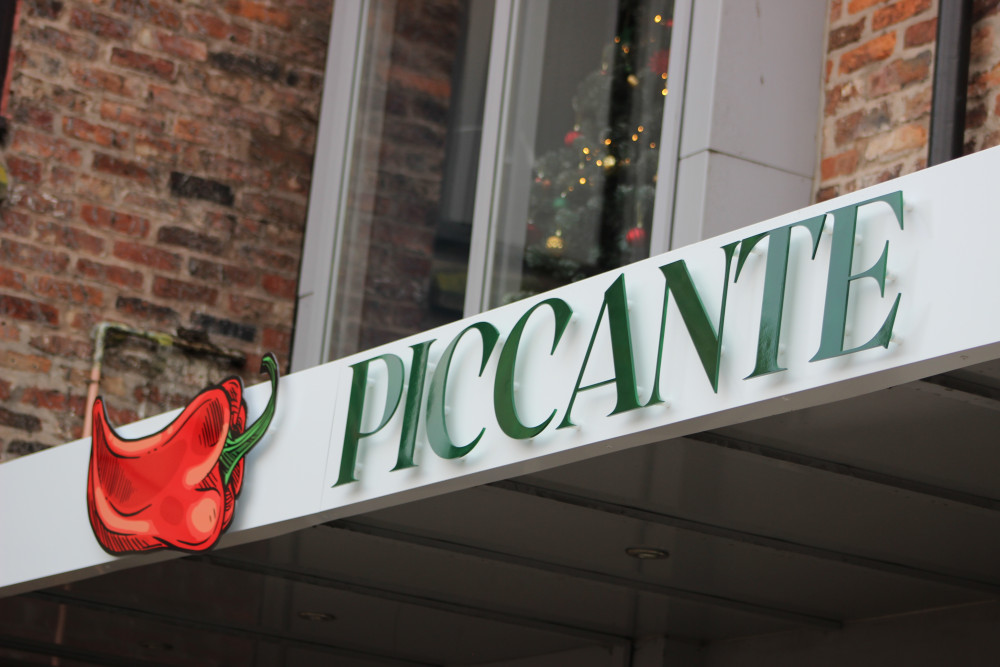 Piccante will be adding to its restaurant in the coming months with a cocktail bar and hotel in its plans (Nub News).
The owners behind the popular Macclesfield restaurant, Piccante, are looking towards the future with big plans for the restaurant this year.
The restaurant which is located at Charles Roe House in the centre of Macclesfield will be opening a hotel on the historic site in 2023 alongside some exciting new changes to the already existing restaurant planned for this summer.
Called Charles Roe Boutique Hotel, the hotel will complement the already popular Piccante alongside the remodelling of the downstairs bar.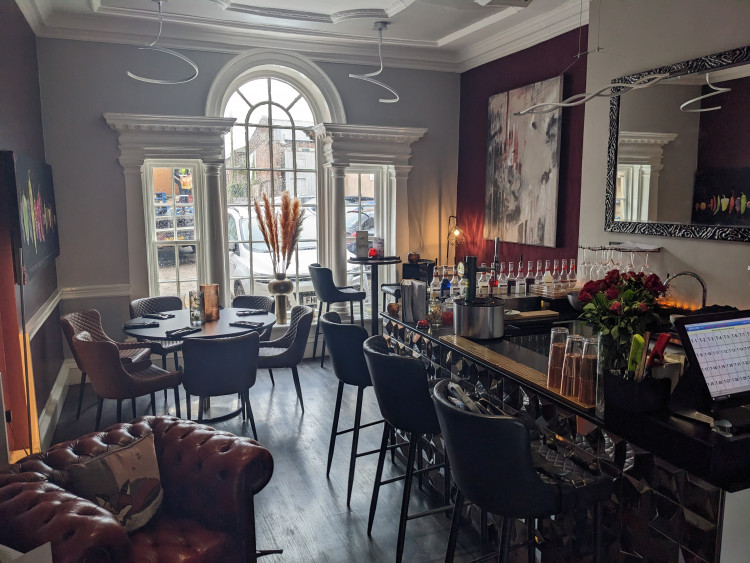 The ambient downstairs bar will be remodelled, with the coktail bar serving tapas 6 days-a-week (Image - Nub News)
The co-owner of Piccante, Haseena Casado believes that Piccante's location and uniqueness would make the hotel a perfect fit.
Haseena told Nub News: "The downstairs bar is a lovely area and some people have asked us where the hotel is, as it does have a feel of a hotel bar, so naturally, it got us thinking and the upshot was, why not.
"And that is definitely something missing from Macclesfield, a destination and hotel in the same place."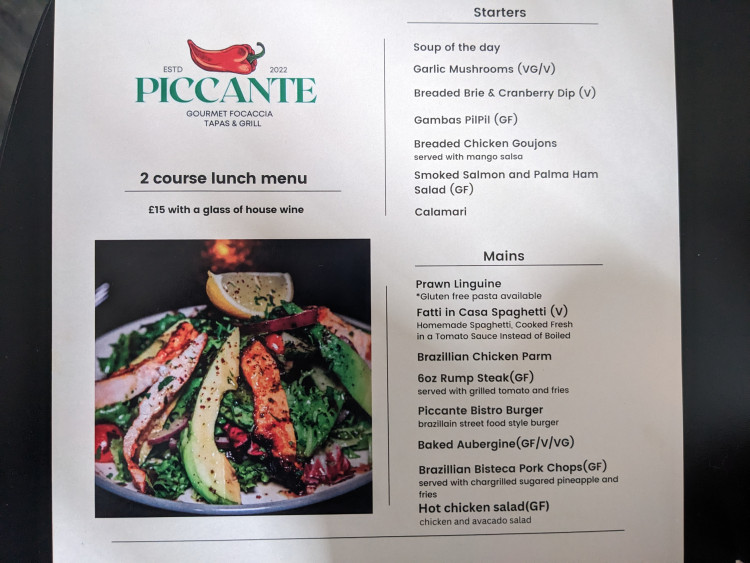 The restaurant still offers a delicious menu and cocktails and has offers throughout the week (Image - Nub News)
But the plans for the hotel are not the only things which will be changed or updated.
As Haseena says: "We have a really popular cocktail bar and an extensive cocktail menu.
"That has really taken off, so we'll be remodelling the downstairs and extending the bar where we can offer a tapas menu and give a spacious and welcoming area for people to enjoy."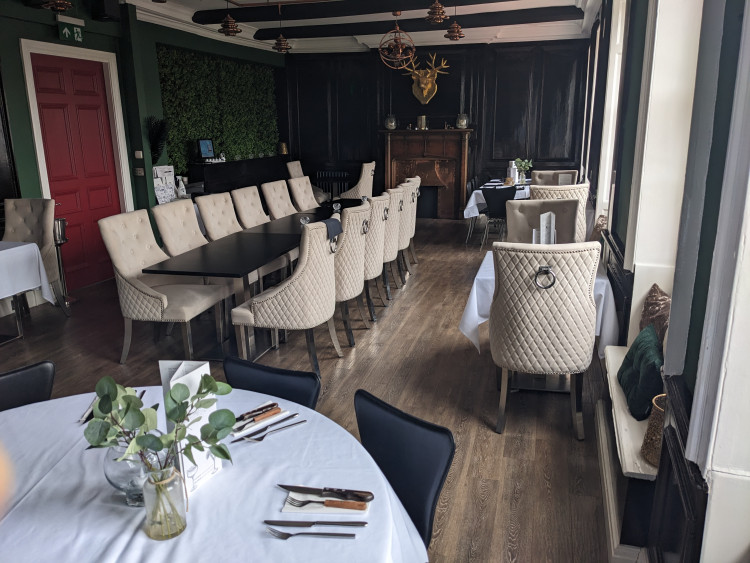 The restaurant upstairs will be serving a tantalising Brazilian menu once the new hotel opens (Image - Nub News)
Piccante's already offers a tapas menu since it launched, which offers a mixture of Brazilian and Italian cuisine, which marries Haseena and her husband, Felipe's cultures, and influences together.
And this Brazilian influence will be seen in Piccante's new menu.
"We've been tweaking the menu continually since we opened, trying new things and the Brazilian cuisine has gone down really well.
"Our new menu will have more of a Brazilian influence woven into it. Brazilian food is full of flavour and the culture is relaxed and that is exactly what we want with Piccante's.
For instance, we'll have on the menu, a Latino roast dinner that has loads of sauces, beef rib, and tomahawk steak, it's exciting and unique." Haseena says.
The unique location at Charles Roe House is a local landmark and the team at Piccante is keen to make sure that heritage is kept at the forefront.
The restaurant is located on Chestergate, which has seen many upmarket businesses invest in the town.
Haseena adds: "When we first moved in, we thought to ourselves, what do we owe this building, how can we make this a key part of Macclesfield? So, making this a destination that keeps the history of the building intact is important to us.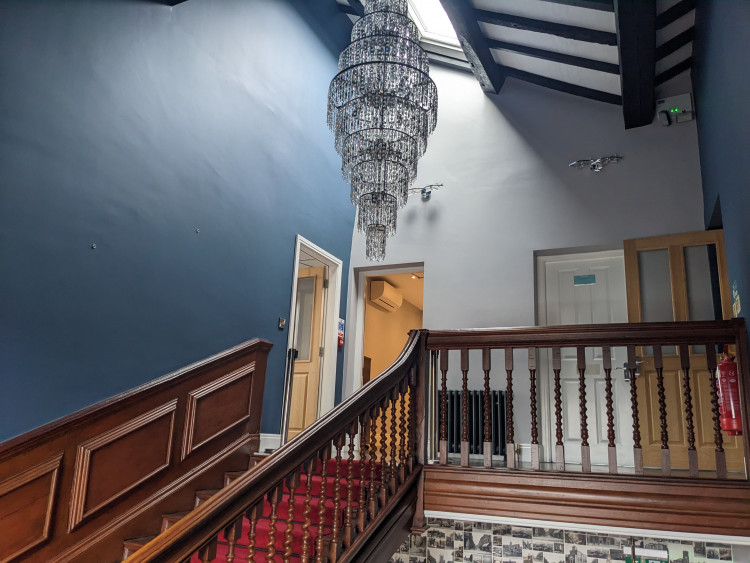 The grand stairs in Charles Roe House will lead up to the new hotel on the third floor and act as a focal point of the boutique hotel (Image - Nub News)
"Macclesfield is really lacking for that chilled atmosphere where people can go for great cocktails and tapas, and that is what we can offer."
The changes will be coming to the bar and building itself later this year with minimal disruption planned for the bar itself with a tentative launch towards the end of the year for the new hotel.
Haseena finishes off by saying, "It's an exciting time for us and I hope we see as many people as possible enjoying it this year once we're ready and open."
Follow Piccante on Facebook and Instagram.
See Also: Macclesfield musician to support multiple charities with fundraising gig
Advertise your Macclesfield event FOR FREE on our What's On page.
Macclesfield: Have you signed up for our FREE Friday weekly newsletter? It contains each week's top five Macclesfield news stories and one EXCLUSIVE article?
Simply enter your email address on this link.
Free from pop-up ads, or unwanted surveys, Macclesfield Nub News is a quality online newspaper for our town.