New £21 million pound tourist attraction to open just eight miles from Congleton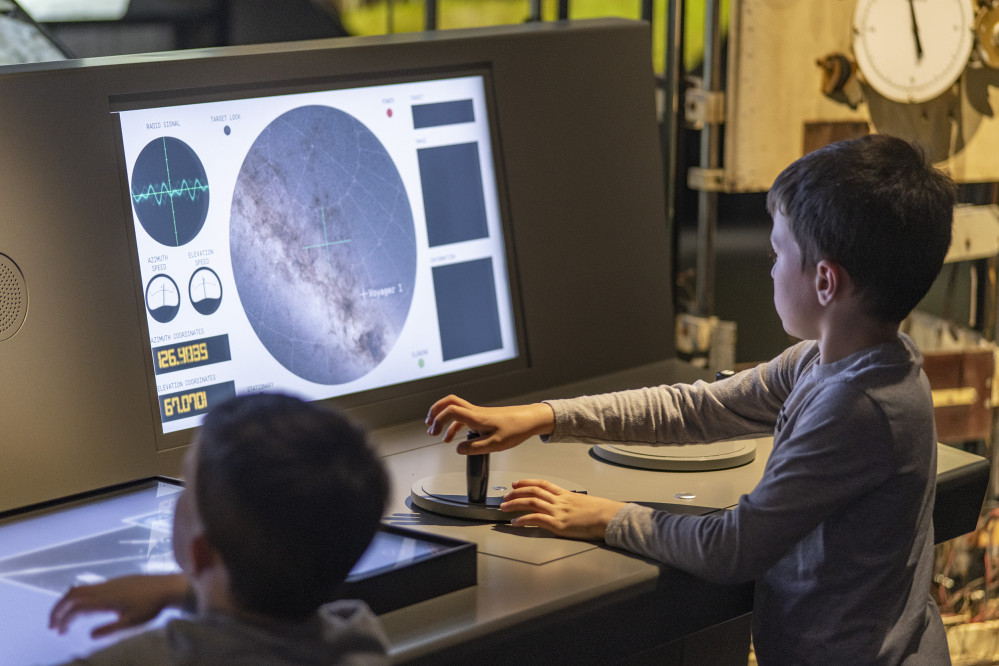 Congleton: The family day out has just got even better with a brand new multi-million pound attraction. (Image - Copyright Andrew Brooks)
Locals and tourists will be able to enjoy Jodrell Bank's newest addition, on the upcoming four-day Bank Holiday weekend.
Jodrell Bank's newest attraction, the First Light Pavilion will open their doors to visitors on Saturday June 4, just after the Queen's Platinum Jubilee.
Situated inside the Congleton parliamentary constituency, Jodrell Bank is just eight miles from Congleton town centre.
Tickets have just gone on sale for the new investment, and hopes to be fun for all the family.
The First Light Pavilion will celebrate the history of the UNESCO World Heritage Site, known internationally for its significance science, heritage and cultural impact.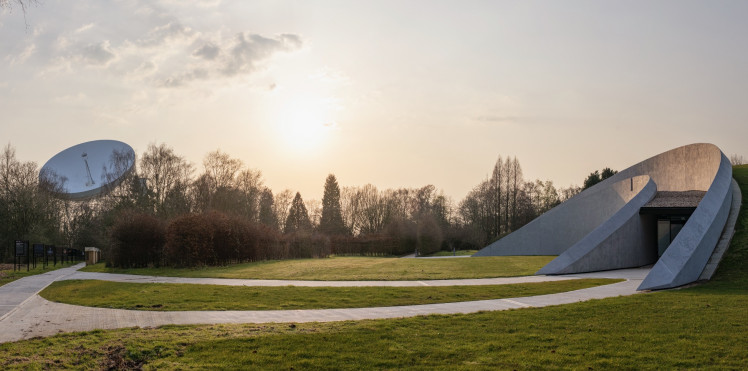 The First Light Pavilion (right) in proximity to the Lovell Telescope (left). (Image - Andrew Brooks)
Lorna Harper, Deputy Director of Jodrell Bank Centre for Engagement said "We're delighted to have finally reached this moment.
"It's yet another major milestone for this project and we're looking forward to the next one when we can finally welcome visitors in to this beautiful new space."
The First Light Pavilion is part of a £21.5m development supported by The National Lottery Heritage Fund, and has been years in the making.
The architecturally stunning building takes the form of a grass-topped dome that cleverly mirrors the shape and scape of the dish of the famous Lovell Telescope.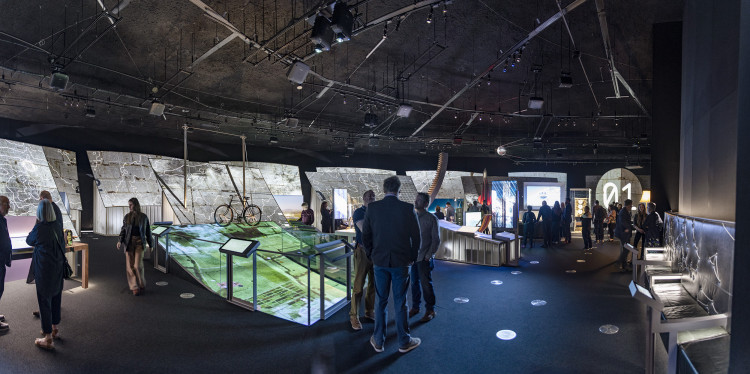 School trips and family days out at at Jodrell Bank have just got more exciting with The First Light Pavilion. (Image - Andrew Brooks)
The connection to the iconic landmark doesn't end there, as inside, a new permanent exhibition will bring visitors into direct contact with huge sections of the authentic metal dish that has 'listened' to the skies since 1957.
The exhibition will tell the inspirational story of Jodrell Bank's pioneering scientists and engineers.
Through a range of innovative digital displays and projections, visitors will be able to see fascinating archive materials brought together for the first time including audio, film, plans, photographs and more.
Every visitor will also have an immersive audio-visual experience in the Pavilion's Space Dome, a state- of-the-art auditorium complete with giant curved screen.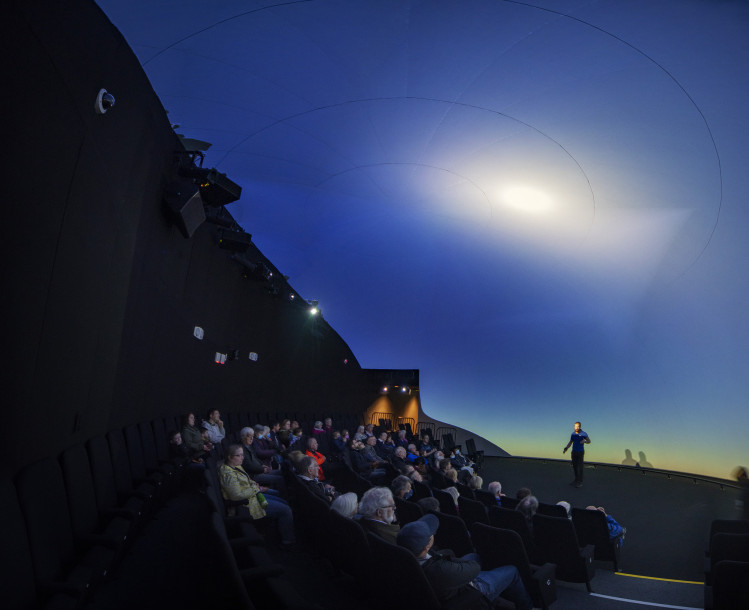 The new stage at the Space Dome inside. (Image - Andrew Brooks)
The Space Dome will also host traditional planetarium-style shows where visitors can 'tour' the stars and planets guided by one of Jodrell Bank's expert Explainers.
Lorna adds: "The First Light Pavilion compliments Jodrell Bank's existing offer and massively enhances the overall visitor experience. From 4th June, visitors will be able to engage not just with the mind- blowing science of the site, but also its internationally significant heritage."
Tickets are priced at just £12 for adults and £8 for children.
There are concession rates for over 65s and students, and those under the age of four can go free.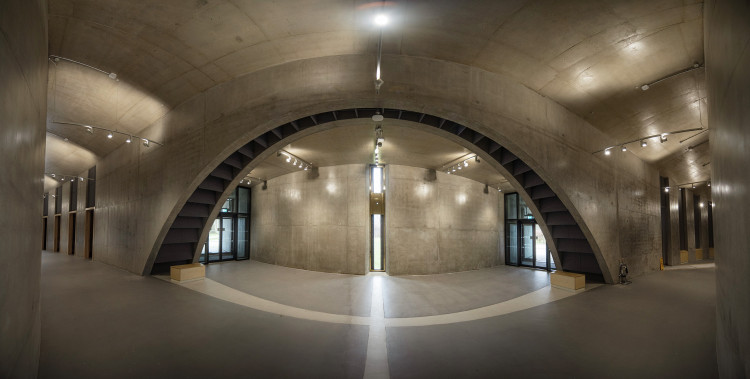 The halls of the new attraction resemble a space facility. (Image - Andrew Brooks)
Family groups can access great discounted rates. Day tickets are available in person but any ticket purchased in advanced online is now an Annual Ticket, meaning visitors can return within 12 months of purchase.
There are options to add on extras too, including planetarium-style shows in the Space Dome.
Lorna continues: "We've already started to see the bookings come in and we're encouraging everyone to purchase their tickets in advance online to avoid queues and make the most of our new Annual Ticket offer."
Congleton: Find out more and book on this webpage.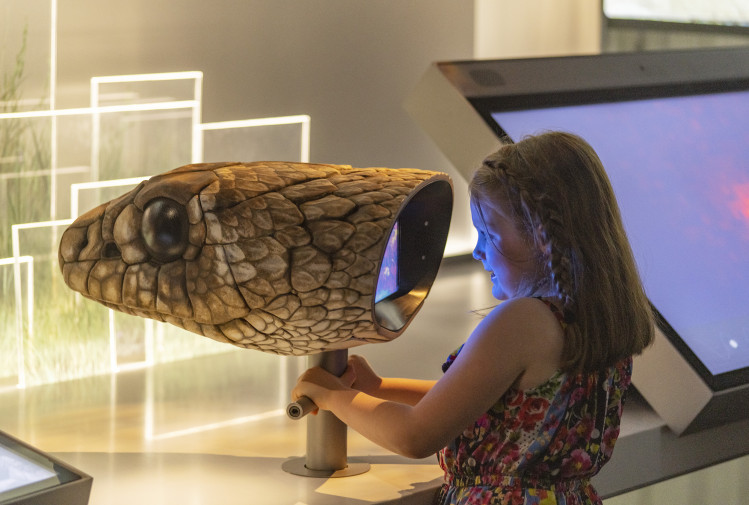 The new visitor destination just a short drive from Congleton hopes to inspire the great minds of the future. (Image - Andrew Brooks)
Founded in 1945, Jodrell Bank's history includes revolutionary scientific discoveries, amazing feats of engineering, the dawn of the Space Age and the creation of the Grade I listed Lovell Telescope, an icon for British science and engineering.
The site is proudly owned by The University of Manchester and is part of The Jodrell Bank Centre for Astrophysics a world-leading science research institute, putting our area on the map.
The new attraction has opened just in time for this year's Bluedot Festival, which makes a post-COVID return with those confirmed on stage including Björk, Metronomy and astronaut Tim Peake.
The Jodrell Bank Discovery Centre can be found just off the A535 between Chelford and Holmes Chapel.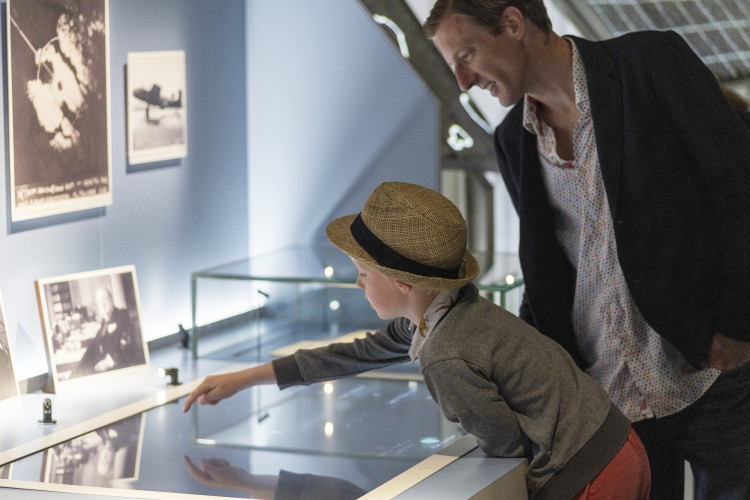 Congleton: Jodrell Bank turns eighty in 2025. (Image - Andrew Brooks)
While politically it is included within the Congleton parliamentary constituency, it does have a Macclesfield postcode.
However, it is one mile closer to Congleton town centre than it is to Macclesfield town centre.
See Also: Six times Jodrell Bank was used in pop music
Congleton: Have you signed up for our FREE Friday weekly newsletter? It contains each week's essential Congleton news stories, and one EXCLUSIVE article?
Close to 4000 of you have signed up already. Simply enter your email address in the shaded box below or on this link.
Free from pop-up ads, or unwanted surveys, Congleton Nub News is a quality online newspaper for our town.