Final performance of 'Blue Remembered Hills' is at Congleton's Daneside Theatre on Saturday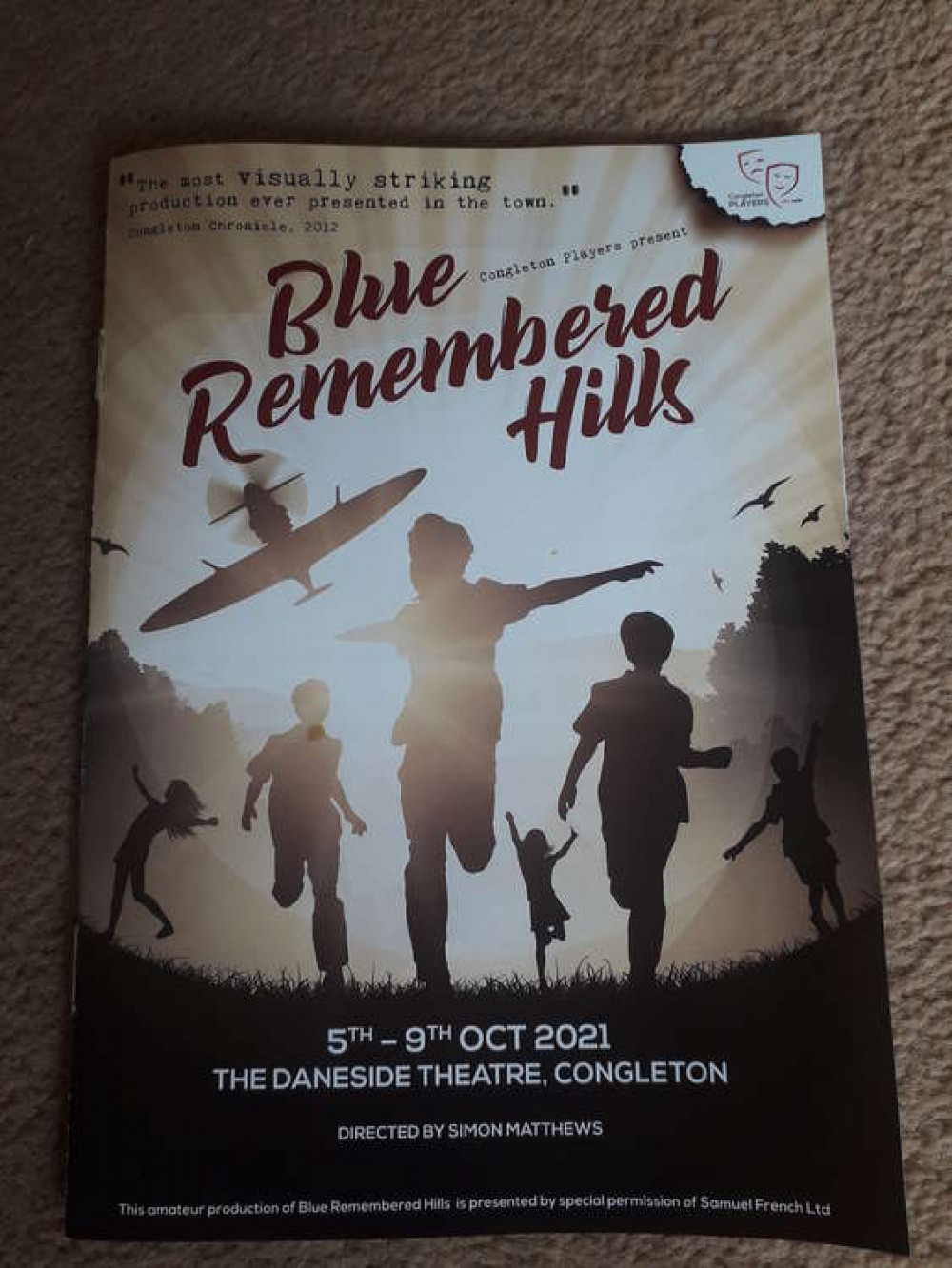 Congleton: Head to the Daneside Theatre on Park Road this Saturday evening for the final performance!
Congleton theatre is back in full force this weekend.
Blue Remembered Hills will be performed at the Daneside Theatre this Saturday.
It costs just £10 per ticket or £8 for concessions for the Congleton play. Doors open at 7:30pm.
Jennie Allan of Congleton players, who did not take part in producing said: "I saw the dress rehearsal and its a really good play."
"Finally after 18 months Simon Matthews our Director and his wonderful cast can perform this most thought provoking play, by Dennis Potter.
"It is a deceptively simple tale of 7 children, played by adults, on a sunny afternoon during WW2 in 1943 set in the Forest of Dean.
"Their aggressions, fears, hostilities and rivalries are a microcosm of adult interaction. Blue Remembered Hills was originally part of the BBC Plays for Today series performed in 1979."
The plot is set in a woods, a field and a barn, where the Congleton cast play, fight, fantasise and swagger.
Six of the seven gang up on the terrified "Donald Duck", who is abused by his mother and ridiculed by his peers, plays a dangerous game of pyromania with tragic results.
You can secure your tickets for the swansong of this Congleton production here
See Also: https://congleton.nub.news/n/congleton-caf%C3%A9-to-become-theatre-as-39girl-in-isolation39-play-premieres-this-weekend
Please consider signing up for our Friday weekly newsletter containing each week's top 10 Congleton news stories, and one FREE exclusive article.
2200 of you lovely people have signed up already.
Simply enter your email address into the shaded box below.
Free from pop-up ads, or unwanted surveys, Congleton Nub News is a quality online newspaper which produces 15-20 stories a week for our town.