Congleton: Still time to voice your views on proposed changes to our FlexiLink service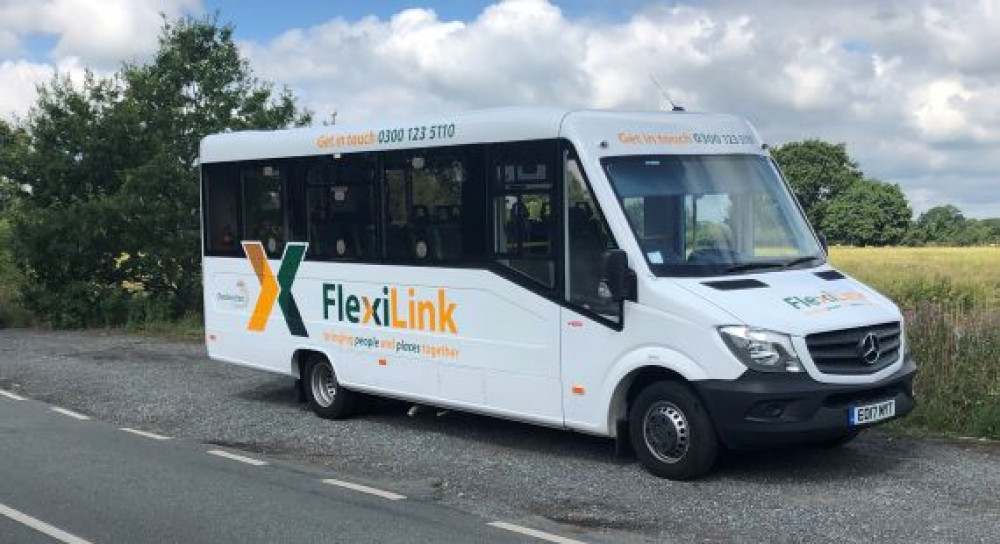 (Photo: Cheshire East Council)
Cheshire East Council is proposing changes that would improve our FlexiLink bus service and make it more accessible to a wider range of residents.
Our consultation ends on 30 September, so there is still time to let us have your views on the proposals and express your own suggestions for improving this valued on-demand service.
FlexiLink currently provides an alternative means of travel for Cheshire East residents that are aged 80 or over, have a disability, or live beyond the reach of any other public transport. It offers a demand responsive service, meaning it does not operate to a set timetable or route and provides shared transport to passengers who specify their desired location and the time of pick-up and drop-off.
The council is proposing:
Expanding the eligibility criteria to serve a wider population;
Expanding the current operating hours and days;
Improving the integration with the mainstream bus network;
Modernising the booking and scheduling system; and
Introducing a new fare structure, including a charge for concessionary pass holders.
The consultation runs until 30 September.
Paper copies of the consultation are also available at libraries and at customer service centres at Delamere House, in Crewe and at Macclesfield Town Hall.