Congleton group celebrates young people and the World Cup for White Ribbon Day 2022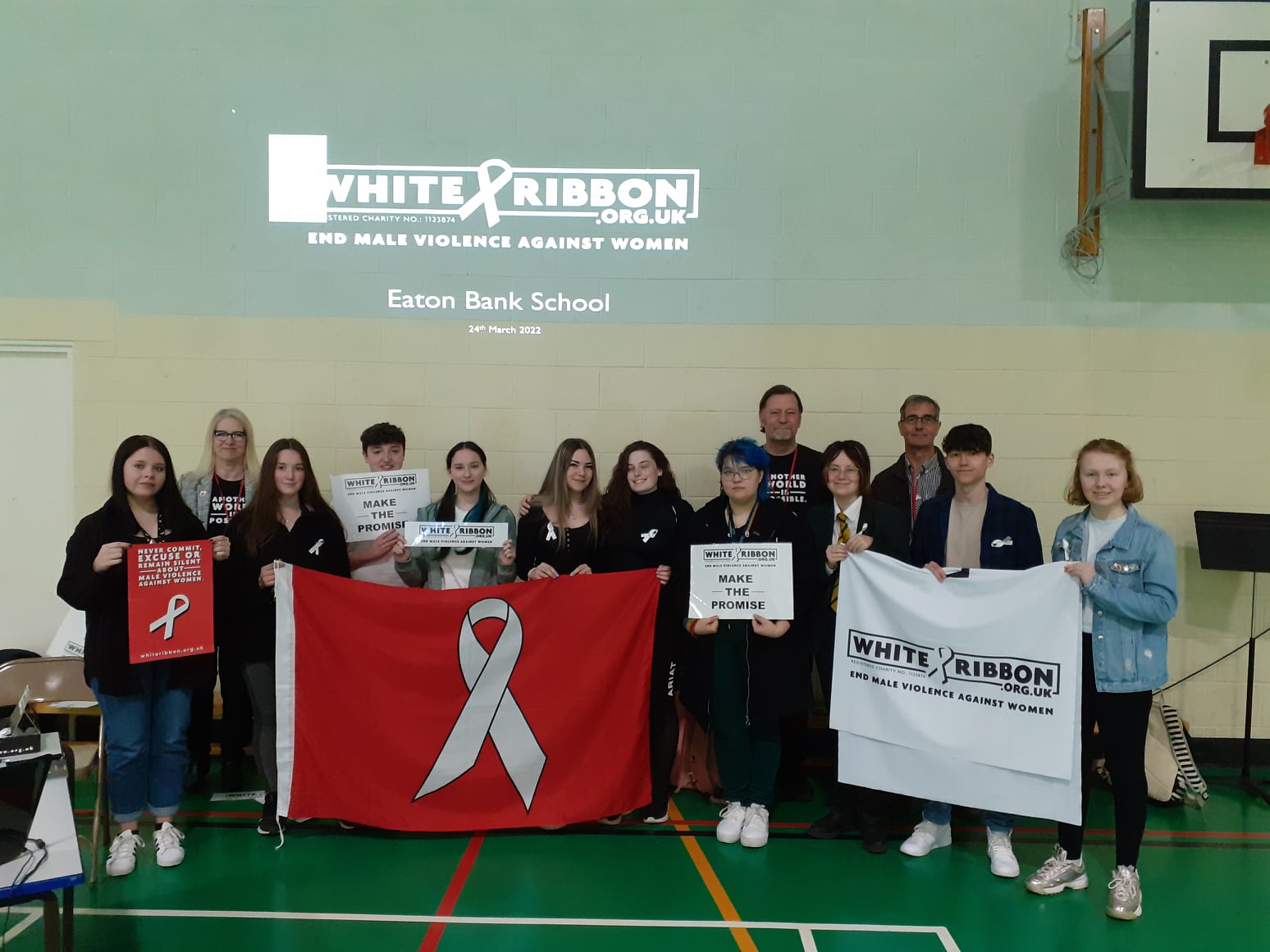 Eaton Bank Students with Cllr Wesley and Ambassadors Mike Wesley and Jonathan Dakin (back)
White Ribbon team at Congleton High School (Ambassadors Cllr Hemsley left and Richard Walton 3rd Left, Cllr Wesley Right)
Congleton Town Council's White Ribbon Group is planning 16 days of action to spread the word about the White Ribbon Campaign this November and December, starting with White Ribbon Day on Thursday 25th November.
The White Ribbon Campaign engages men specifically to challenge the attitudes and behaviours that lead to men's violence against women.
Congleton Town Council is a White Ribbon Accredited organisation with an objective of ending ALL gender-based violence and abuse in Congleton.
The White Ribbon Group consists of Town Councillors, Council officers, and volunteers from the community who are (male) White Ribbon Ambassadors.
White Ribbon team at Congleton High School (Ambassadors Cllr Hemsley left and Richard Walton 3rd Left, Cllr Wesley Right)
This year White Ribbon Day falls in the first week of the FIFA World Cup, so the national White Ribbon organisation is running a campaign with the message 'whether you're a football fan or not, #TheGoal is to end violence'.
Chair of the Town Council's White Ribbon Group Cllr Robert Hemsley said: "Sadly we know from research that the day after an England game, domestic violence increases by almost 20 per cent and if England wins, it increases by 47 per cent. The World Cup is a key moment to get the message across that this is not OK and men have a vital role to play in standing against violence and abuse." [Source]
The Congleton White Ribbon Ambassadors are asking people to take the promise to never commit, excuse or remain silent about men's violence against women or any gender-based violence.
The focus for the team during 2022 has been young people, and the White Ribbon Ambassadors have run workshops and presentations in local high schools throughout the year.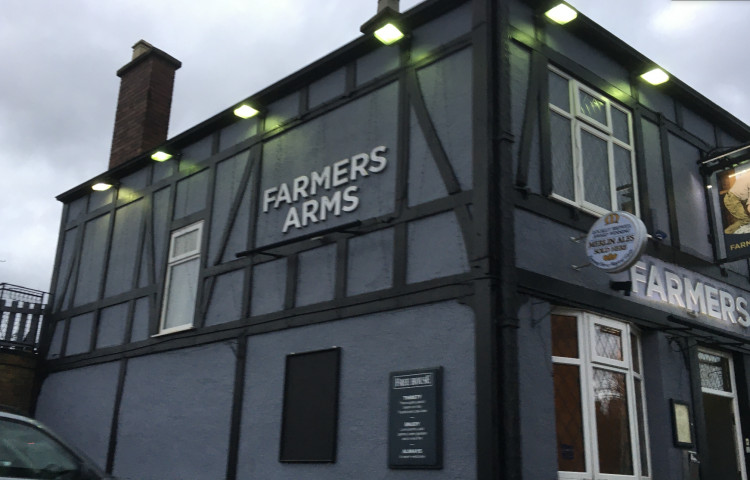 Even though the World Cup has already begun, with England having already played once... (Image - Alexander Greensmith / Congleton Nub News)
Ambassador Jonathan Dakin said: "The response from young people and their teachers has been incredible. They understand the problem and are highly-motivated to do something about it. It has been inspiring to hear about the plans they have in school and they have been walking around wearing the White Ribbon on their school uniform."
The White Ribbon Group will be inviting pubs and venues screening the World Cup to display the White Ribbon poster this year.
White Ribbon Ambassador and Congleton Town Council Chief Officer David McGifford said: "Since the age of seven I have played and been involved in children's and adult football. The sport offers an opportunity to set standards of behaviour and encourage respect for each other. I hope the local clubs will display the White Ribbon 2022 poster and join us in promoting this positive message."
Chair of the Community & Environment Committee, and White Ribbon Champion Cllr Kay Wesley, commented: "We are seeing the impact of the White Ribbon campaign in Congleton. We have had people turning up at our Domestic Abuse Clinic to ask for help with their own behaviour at home, which has never happened before.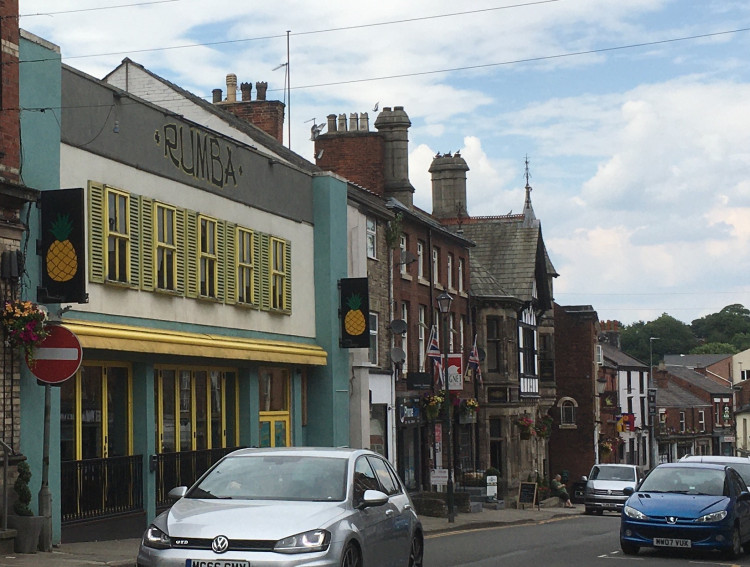 It is not too late for Congleton pubs and bars to sign up to the White Ribbon pledge. (Image - Alexander Greensmith / Congleton Nub News)
"The Police have been concerned about the under-reporting of sexual assault for a long time, but reporting has gone up recently, which they attribute to victims feeling more confident coming forward. Finally, although domestic abuse reports in Congleton remain stable at an average of one a day, the number of arrests has doubled, and again officers believe this is because victims are more confident to proceed as a result of the supportive messages in the White Ribbon campaign."
According to a study by the Centre for Economic Performance, domestic abuse increases and peaks about ten hours after the game, with incidents driven by perpetrators that have consumed alcohol during games.
White Ribbons will be tied on the town centre lampposts, the White Ribbon flag will fly from the town hall from 25th November, and there will be a social media campaign featuring videos of Ambassadors and young people. Members of the public can chat to the team at the White Ribbon stall at the Maker's Market on 26th November.
Individuals can make their promise at the White Ribbon Stall on 26th November, or at any time online at www.whiteribbon.org.uk. If any organisations, clubs or employers are interested in gaining their own accreditation as White Ribbon organisations, please contact the team via [email protected] and a member of the White Ribbon Group will be pleased to talk to you about the process.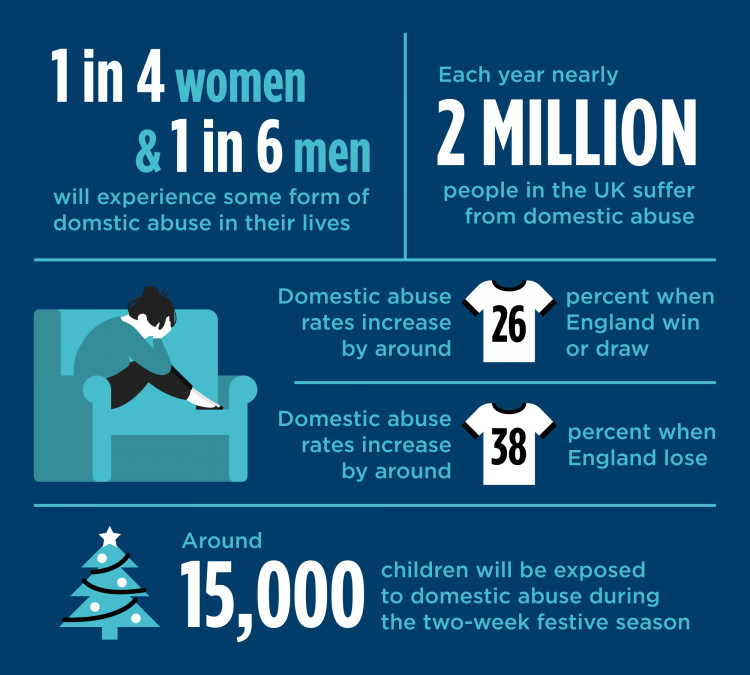 In addition to the pledge, pubs have received information material on domestic abuse so staff are trained to look for signs.
Former Congleton LPU chief and Cheshire Police Superintendent Claire Jesson said: "Football brings people together in their desire to see their team succeed. But sadly, what's often unseen and away from the pitch, is the increase of domestic abuse offences that are reported during football tournaments.
"Cheshire's police officers are only too familiar with how football can bring out the best in people but also the worst.
"While we recognise that not all offenders are male and not all victims are female, statistically domestic abuse remains a predominantly male on female offence.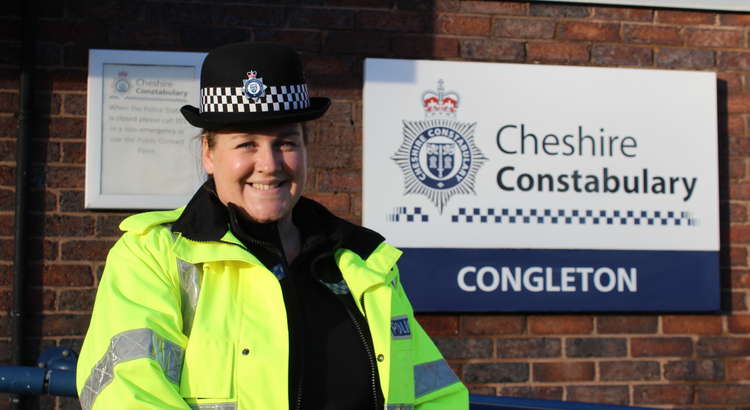 Claire Jesson outside the Market Square side of Congleton Police Station. (Image - Alexander Greensmith / Congleton Nub News)
"And all too often we see male passions for football turn to aggression towards the women and girls in their lives.
"As a police force, we focus on domestic abuse all year round but football tournaments like the WorldCup are always a time to amplify that focus and double down on offenders.
"These are the times when we see a tangible spike and we are ready to act."
Dal Heran, Head of the Family Law team at Wright Hassall, added: "Whilst Christmas should be a time of celebration, research shows that around 15,000 children will be exposed to domestic abuse over the two-week festive season, highlighting the magnitude of the problem.
"Whilst there is no excusing this type of behaviour, there is a tendency amongst many to over-indulge as the Christmas celebrations begin, and this will only be intensified by the arrival of the world's largest football tournament.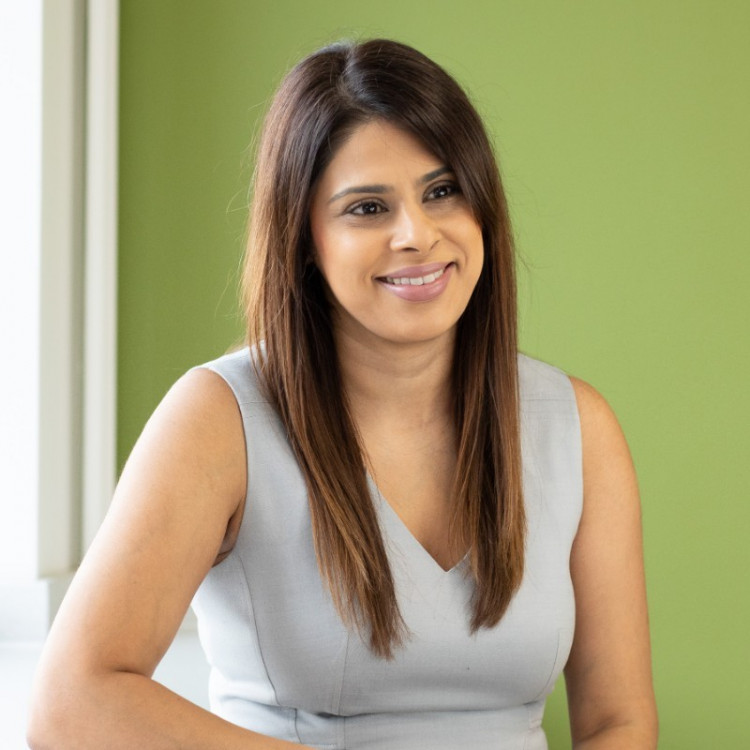 "It is well known that consuming large quantities of alcohol can lead to a range of serious issues, especially in an abusive household, where drinking will impair people's judgment and exacerbate any existing problems.
"For this reason, it is important that victims of domestic abuse take steps to protect themselves and other family members, even if this is done through the adoption of a pre-arranged escape route, allowing them to safely leave the house and stay elsewhere should they need to."
If you or someone you know is a victim of domestic abuse, but aren't ready to talk to the police, you can contact Cheshire Without Abuse.
Click the red link to join Congleton's FREE business directory.