Congleton: Cheshire could get Andy Burnham-style Mayor by 2030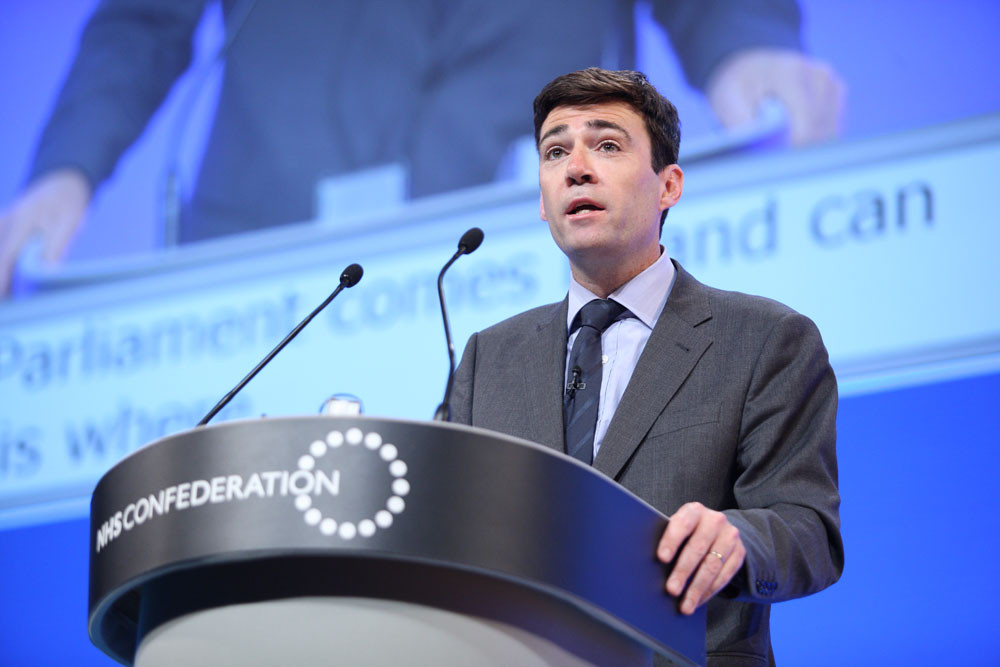 Congleton: Would you like Cheshire to get a directly-elected Mayor? (Image CC 2.0 Unchanged bit.ly/3UNRuV5 Andy Burnham MP NHS Confederation)
By Mark Smith - Local Democracy Reporter
Cheshire could still get a powerful new elected Mayor after ministers said they were still committed to the idea.
The prospect of the county getting a mayor similar to the posts held by Steve Rotheram and Andy Burnham in the Liverpool City Region and Greater Manchester has long been touted as part of a devolution deal.
Under the proposals, Warrington, Cheshire East and Cheshire West council residents would get to vote for a preferred candidate. Unlike traditional mayors – whose roles are mainly ceremonial – elected mayors have broad control of things such as budgets for transport and skills. Some also have powers over policing.
Halton is currently part of the Liverpool City Region but the rest of Cheshire does not have a mayor. In 2017, Warrington Council's Labour group voted for the town to team up with Cheshire West and Chester Council and Cheshire East Council in a devolution deal – instead of the Liverpool City Region.
But with a huge turnover of senior ministers over the past year, things had gone quiet. But Mike Amesbury – MP for Weaver Vale – recently quizzed ministers on progress, asking the Secretary of State for Levelling Up, Housing and Communities, what progress the department had made on agreeing a Cheshire and Warrington devolution deal.
Dehenna Davison, Parliamentary Under Secretary of State for Department for Levelling Up, Housing and Communities, replied: "We are committed to the levelling up mission that by 2030 every part of England that wants one will have a devolution deal. We will set out a process for new areas to come forward in due course."
Last year the Government announced new 'county deals' as part of its levelling up agenda, which aimed to take devolution beyond the big cities and offer the rest of England the opportunity to have elected mayors. Backers say it could deliver funds of at least £30 million a year for a decade, although it may have the potential to secure this amount of cash for close to 25 years.
By Mark Smith - Local Democracy Reporter
Click the red link to join Congleton's FREE business directory..