Congleton cancer patient in bucket list crowdfunder appeal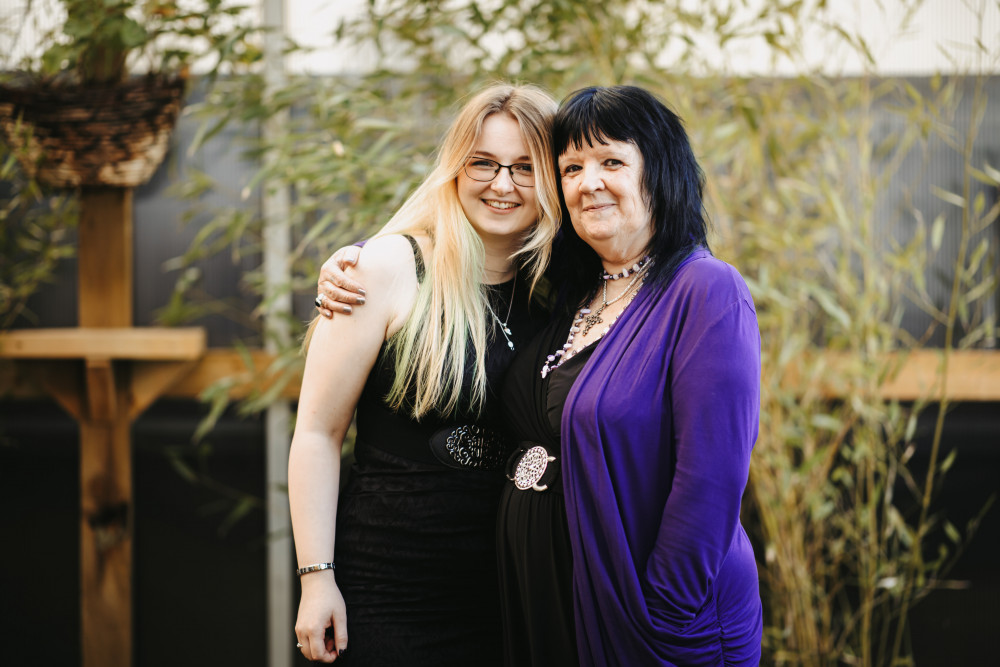 Congleton terminal cancer patient Deborah Hawkins (right) is currently raising funds to go to the theatre with her daughter Jade (left). Can you help? (Image - The Hawkins Family)
A Congleton woman with terminal cancer wants to go on a trip to London to make memories with her family.
Astbury resident Deborah Hawkins, who has lived in our area for over half a decade, was recently diagnosed with Stage 3 Mantle Cell Lymphoma.
Despite this, she has her sights on a big day out with her daughter Jade, and wants to go to the theatre.
Deborah is seeking £1000 to go and see The Phantom of the Opera at Her Majesty's Theatre Haymarket London.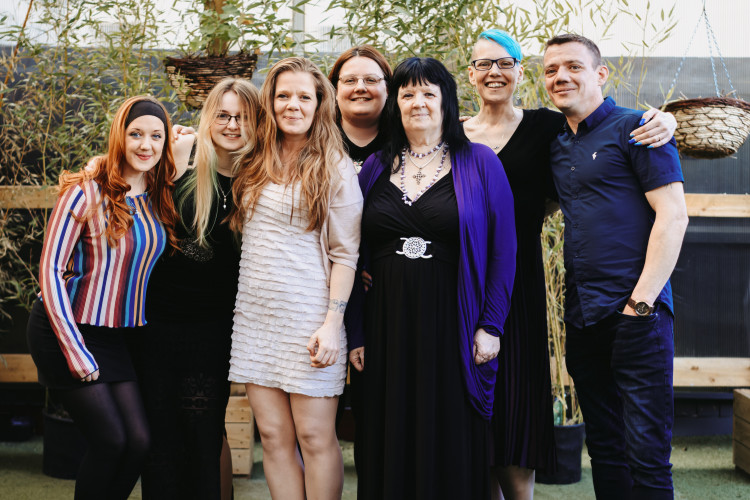 Deborah with her six children. (Image - The Hawkins Family)
"I got diagnosed with Stage 3 Lymphoma two months ago", she said.
"They've just let me know after doing all the biopsies that it is a rarer former of lymphoma, which attacks the mantle zone around the cell.
"I've always wanted to see The Phantom of the Opera, I find it fascinating.
"The music, tension and passion of the mystery really appeals to me. I love live theatre,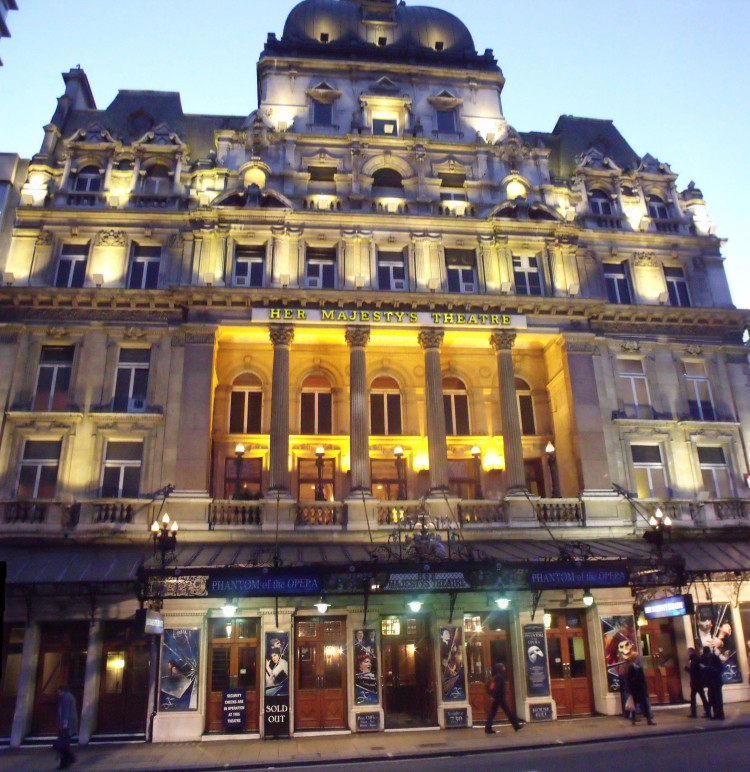 Andrew Lloyd Webber's 'Phantom of the Opera' has it's home at Her Majesty's Theatre, London. (Image - CC 2.0 Elliott Brown from Birmingham, United Kingdom bit.ly/3zO96Ze)
"I think it is one of the most amazing ways of taking yourself out of reality into a world of sheer passion. It has always been my dream to go and see it. I couldn't think of anything better to do right now.
"As a mum and a nana, our whole family have been devastated by the cancer. We've just got over the shock of hearing the news, I would greatly appreciate any support or thoughts given from the people of Congleton to help with my bucket list.
"Due to pre-existing conditions and allergy responses to drugs, I'm unable to have treatment.
"I don't know what time I have left, as this depends on many medical factors and how fast or slow the disease spreads and how it effects my body.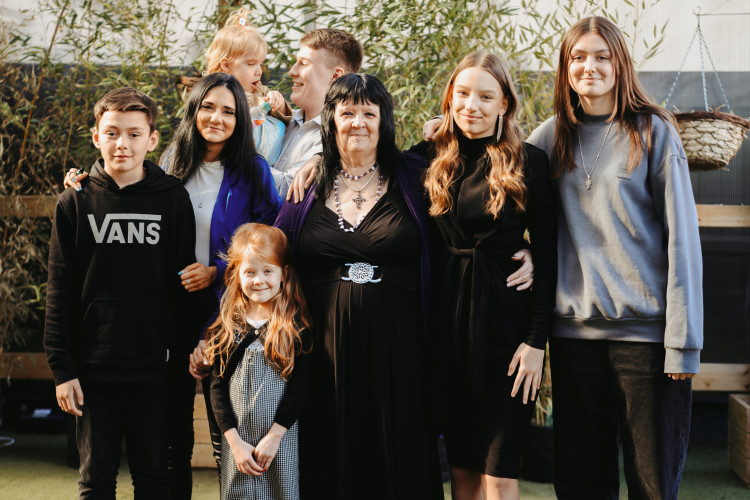 Deborah with her grandchildren. (Image - The Hawkins Family)
"If I can just live a few of my dreams and create a few memories with my family, that will be the most precious thing."
The mum-of-six, who also has seven grandchildren, has already seen the people of Congleton and further afar donate £310 to her cause, meaning there is just £690 left.
The funds will pay for train tickets, taxis, food and overnight stay.
As her condition worsens, Deborah will need a ground floor friendly room close to the theatre, hence the £1000 required.
Congleton: Deborah moved to Congleton from Brighton over six years ago. She lives near St. Mary's Church in Astbury. (Image - The Hawkins Family)
"The journey itself will be quite tiring for me," Deborah explained.
"But the manager of the theatre has kindly given us two complimentary tickets.
"I love the theatre. And I love performance. I have done so myself in Stoke-on-Trent.
"When you express your most innermost feelings and put them out there, people not only appreciate your sincerity, but it freed me up to be who I was, and helped me to release all the emotions that built up inside of me."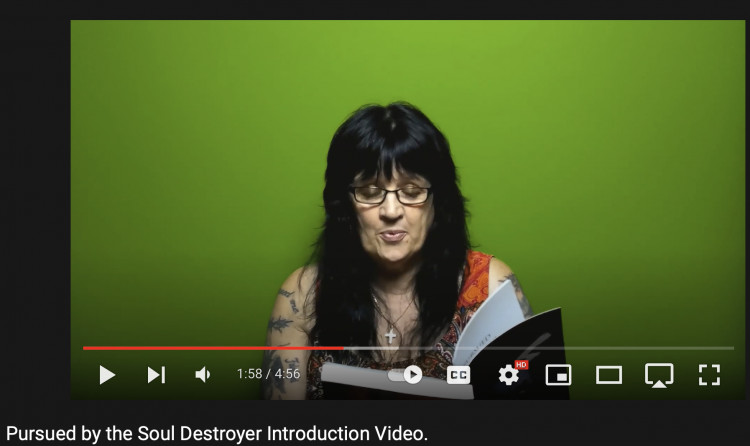 Deborah loves the power of the arts, and is even a published author. She has ha a life-long love for the creative arts, particuarly as a means of expression. (Image - Deborah Hawkins YouTube)
"You can release everything you've been through, and a lot of people in world can relate to what they do. And it can give hope to other people and make them feel better in the process."
As well as her bucket list trip to the theatre, Deborah is also looking for a place to live in Whitchurch.
As her health declines, she can live much closer to her Shropshire-based daughter, who is currently a 50 minute drive away.
"I currently drive, but there will be a time where I won't be able to do that, so it would be great to be nearer to her", she added.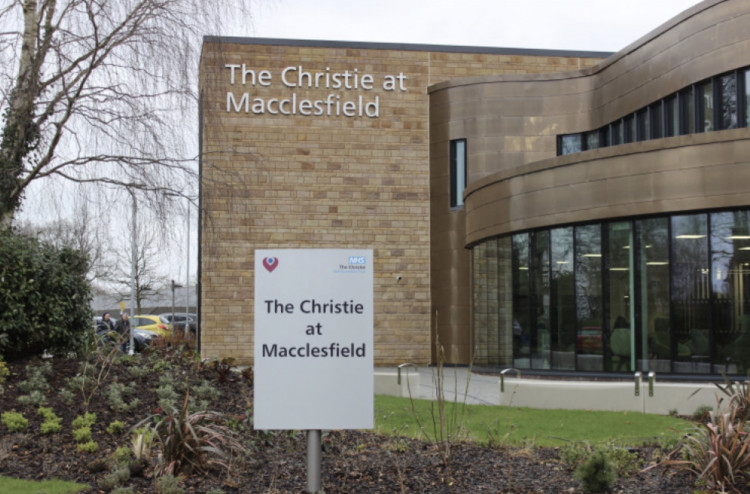 Deborah is currently a patient of The Christie Macclesfield. (Image - Alexander Greensmith / Congleton Nub News)
"If anyone in Congleton has a two bedroom property in Whitchurch, please get in touch via the contact on the crowdfunding page. Thank you."
Deborah hopes to go to the theatre on September 6, she just needs help paying to get there.
Congleton: You can donate to Deborah's theatre dream by clicking here.
She is an ex-Counsellor, and has recently made a living as an author. You can also support her by purchasing her most recent book here.
Congleton: Have you signed up for our FREE Friday weekly newsletter? It contains each week's essential Congleton news stories, and one EXCLUSIVE article?
Close to 4000 of you have signed up already. Simply enter your email address in the shaded box below or on this link.
Free from pop-up ads, or unwanted surveys, Congleton Nub News is a quality online newspaper for our town.