Congleton: 70-seater venue The Den opens at Beartown Brewery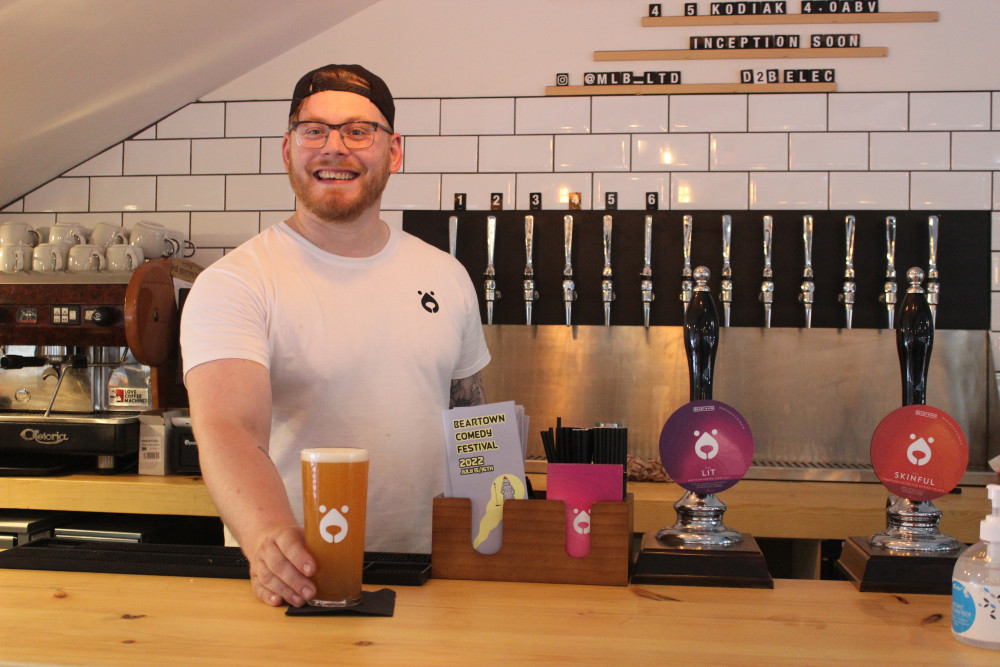 Congleton resident Oliver Dodwell (34) will manage the new venue. (Image - Congleton Nub News)
Congleton's Beartown Brewery have opened have their new state of the art taproom.
The family-operated Brewery announced the taproom following the recent expansion of their brewery, which the new bar overlooks.
Named The Den - the new venue seves beers including Inception, Lit and Kodiak, all brewed onsite at their Spindle Street brewery.
The Den is the perfect place to pop-in for a pint with friends, and is also available for hire for private functions, events and parties.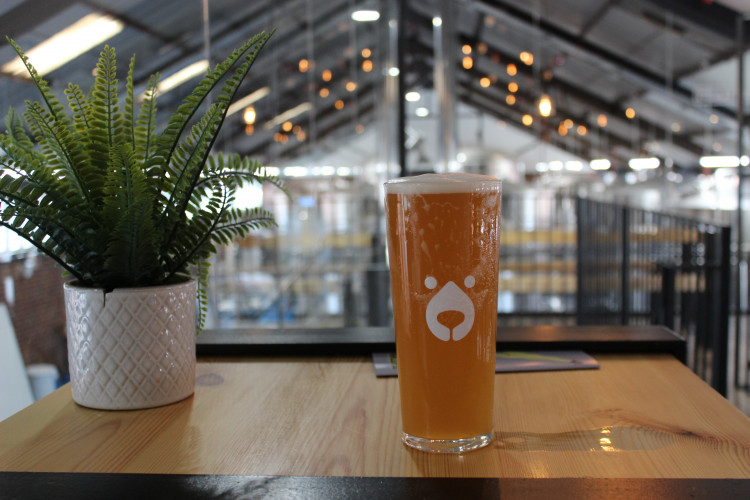 The state-of-the-art site on Spindle Street was named The Den, by manager Oliver Dodwell.
"I called it The Den because I wanted the differentiate the taproom from The Beartown Tap [of 18 Willow Street], while still keeping it within the brand," he said.
The Den is perfectly positioned to watch the team at work, with a beer in hand. The beer menu will be ever changing and will be served alongside a selection of wines, spirits and coffee.
An ideal venue for a post work-pint or for functions, The Den is available for private hire. Brewery Tours as well as beer and gin tastings will also be available.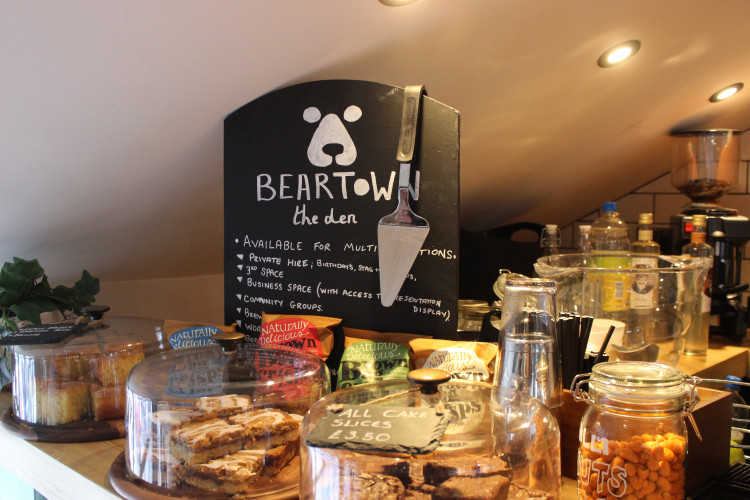 Congleton: There's plenty of nibbles for the kids to enjoy as well. (Image - Alexander Greensmith / Congleton Nub News)
Live performances are also planned in the near future, to welcome in Congleton's latest watering hole, and form part of Beartown Comedy Festival.
It is open six days a week.
Joseph Manning, Managing Director of Beartown Brewery wants to welcome all of Congleton down.
"We are excited to finally open the doors to The Den, our taproom serving some of our old favourites as well as some new additions, all brewed here in Congleton," he said.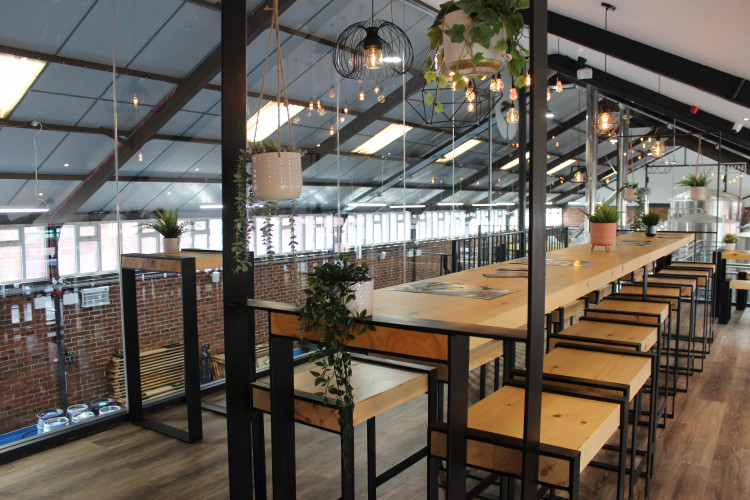 The room is bright, and offers the sights, sounds and smells of the adjacent, award-winning brewery. (Image - Alexander Greensmith / Congleton Nub News)
"The Den has long been a dream of mine, we're looking forward to welcoming the people of Congleton and beyond.
"We are open 10AM - 10PM Tuesday to Sunday with an ever changing selection of beers on offer."
The Den seats up to 70 upstairs across their stools and benches.
The Beartown shop has also moved upstairs into The Den. There's also toilets downstairs.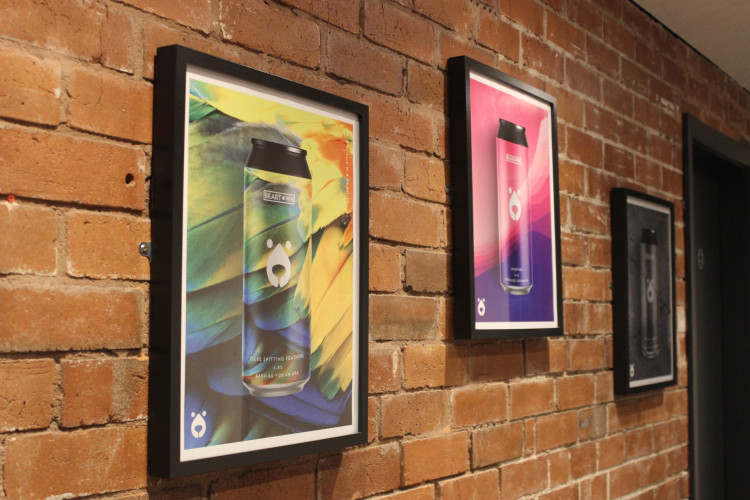 The trendy venue is located upstairs, with stunning views of the brewery in action. (Image - Alexander Greensmith / Congleton Nub News)
Beartown Brewery was officially born in 1994, and blossomed in a world of cask beer – the pinnacle of craft brewing and has over the decades added bottles, cans and kegs to the range.
The business which is owned by the Manning family, is committed to remaining a sustainable brewery, along with their consistent high standards of quality.
You can also eat like a bear, as The Den will be serving a selection of Beartown Brewery Beers, snacks and charcuterie. There's also cakes to compliment the soft and hot drinks on offer.
A pink rebrand of the premises outside also comes with the opening of The Den.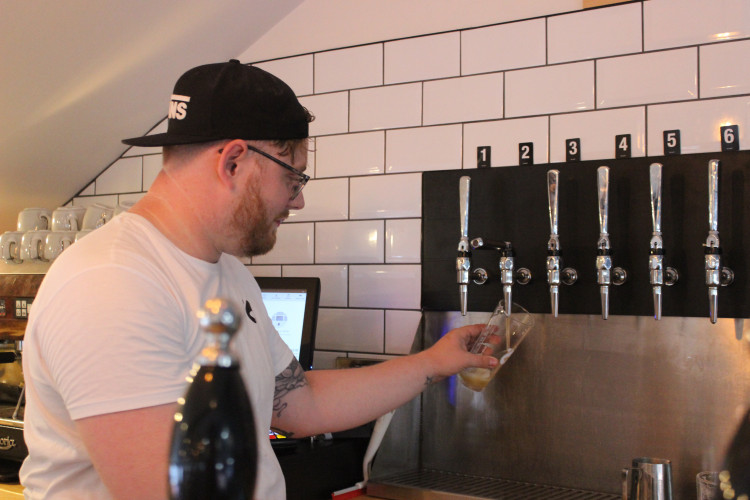 Manager Oliver Dodwell comes with a pedigree of experience - having founded his own Congleton gin brand. (Image - Alexander Greensmith / Congleton Nub News)
The Den is located on Bromley House, Spindle Street, Congleton CW12 1QN.
Reservations are not required. Find out more on their Facebook.
See Also: Meet the team behind new Congleton business Yankees Burgers
Got an event going on in Congleton? Advertise it for FREE on our What's On section.
Congleton: Have you signed up for our FREE Friday weekly newsletter? It contains each week's essential Congleton news stories, and one EXCLUSIVE article?
Close to 4000 of you have signed up already. Simply enter your email address in the shaded box below or on this link.
Free from pop-up ads, or unwanted surveys, Congleton Nub News is a quality online newspaper for our town.