The secret is out - GG's Coffee Hub - The best kept secret at Astbury Mere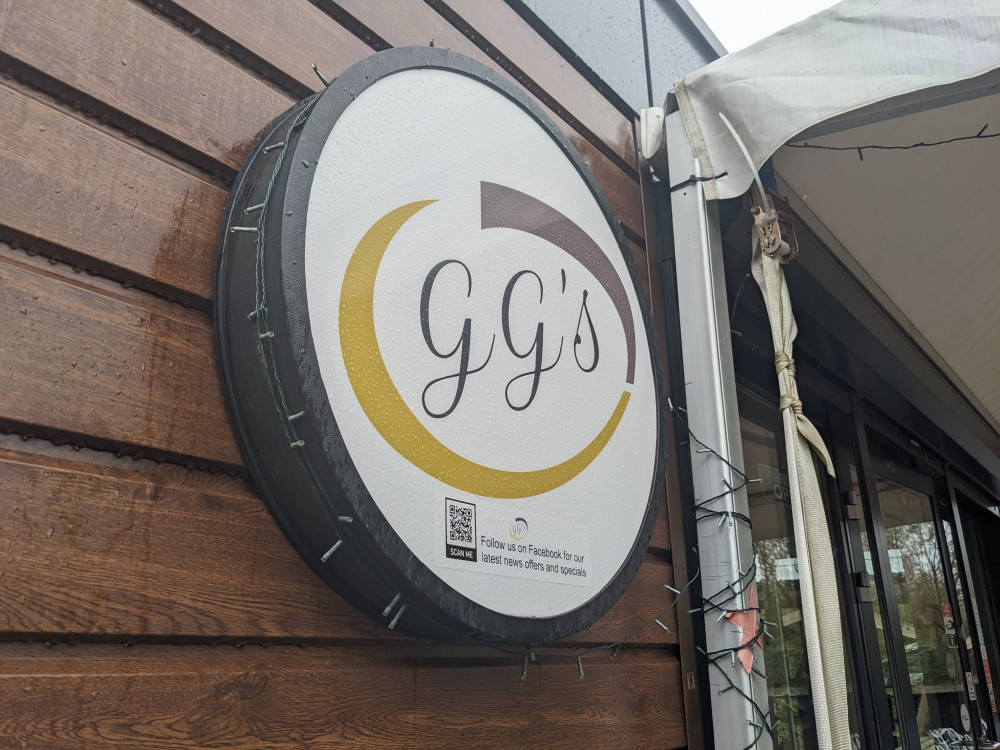 GG's Coffee Hub is just by the entrance to the popular Astbury Mere Country Park (Image - Nub News)
Nestled in the picturesque Astbury Mere, is the country park's best-kept secret, GG'S Coffee Hub.
GG's has been at Astbury Mere in one shape or another for several years. Originally as an ice cream van, the creamy secret recipe that GG's uses for its ice cream quickly built a reputation, and the customers came from far and wide to try it.
So, it felt like a no-brainer when the lease on the van came around in 2018 to start looking at putting down some more permanent foundations.
So, GG'S Coffee Hub which was named after Shelly's two children, Gabby and George, was launched in 2018.
Shelly Fabrizio, the owner of GG'S Coffee Hub, has been around ice cream all her life. Being part of the Manfredi family that founded and ran Lewis Brothers, the ice cream specialists, who had vans across Cheshire as well as a factory, meant that ice cream was part of her DNA.
The company's reputation as delivering 'the best there is' meant that its name grew across the region. So, when Shelly decided to set up GG's, it was only natural for her to bring the recipe that had built her family's reputation with her.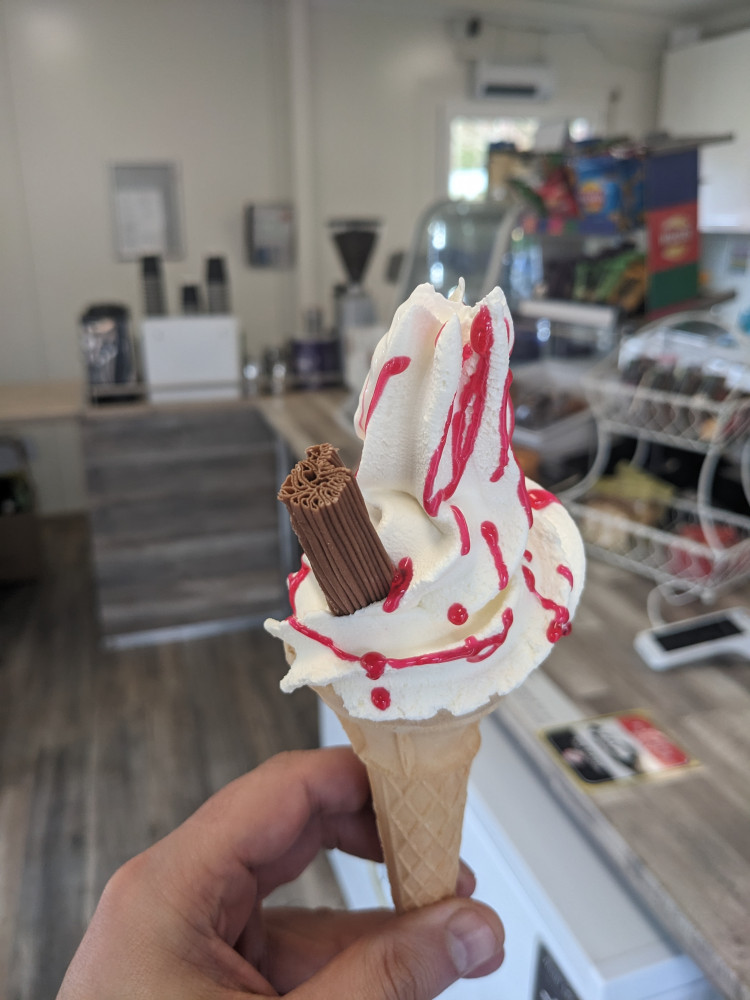 GG's Coffee Hub's ice cream gets visitors from far and wide visiting the cafe to to taste (Image - Nub News)
Along with the delicious traditional ice cream, comes one of the other things that Italians are known for, coffee.
Roasted slowly from carefully selected beans from across the world, GG's coffee is served in the classic Italian espresso style, giving a creamy but rich flavour and perfectly complements the ice cream.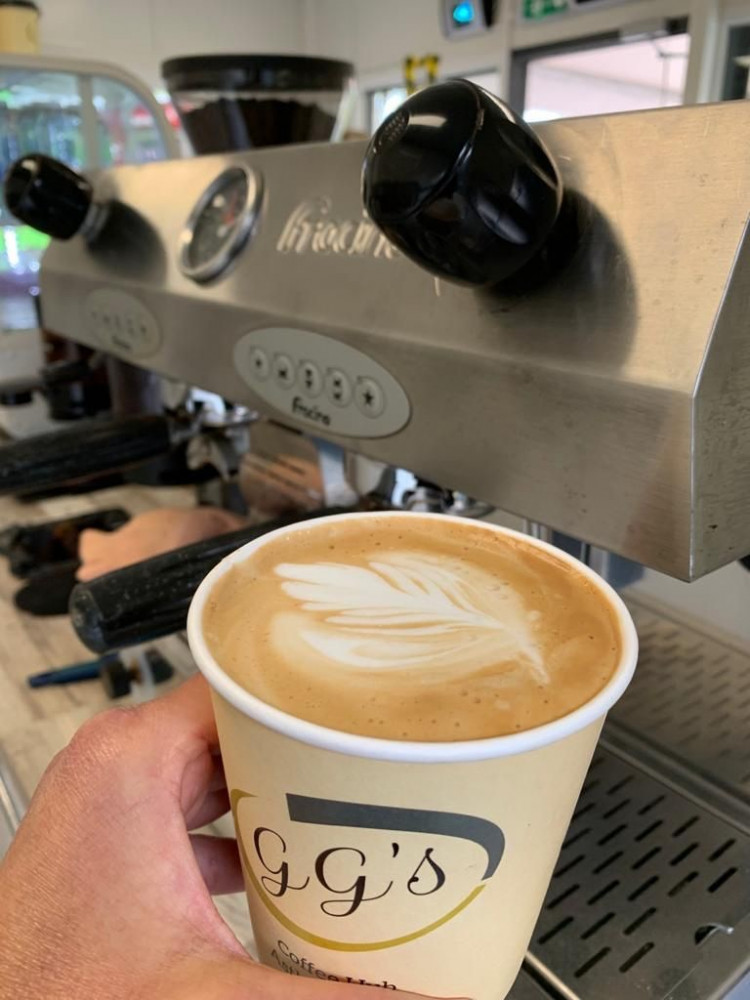 GG's Coffee Hub serves a wide range of coffees and hot drinks including their slow roasted Italian coffee (Image - Nub News)
Alongside the espresso, the coffee shop also serves cappuccinos, lattes and americanos, all using the same slow-roasted beans, alongside a variety of other hot drinks.
And the shop is in a perfect location. Astbury Mere is a popular spot in Congleton, and after taking in the location and the views, it is the ideal place to rest and enjoy the menu.
Astbury Mere has always been popular with dog walkers and GG's welcomes them, with plenty of room outside for them to chill whilst their owners enjoy 20 minutes to themselves.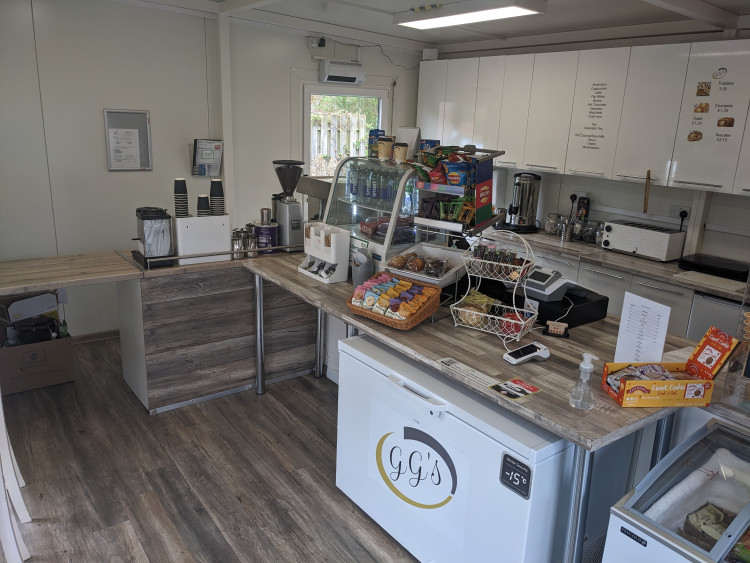 The cafe has an indoor seating area as well as space outside (Image - Nub News
And there is no better way to enjoy those twenty minutes than in the spacious outdoor seating area.
It is the perfect way to enjoy the surroundings and the selection of decadent cakes, tasty pastries and toasties meaning that nobody goes away with an empty stomach.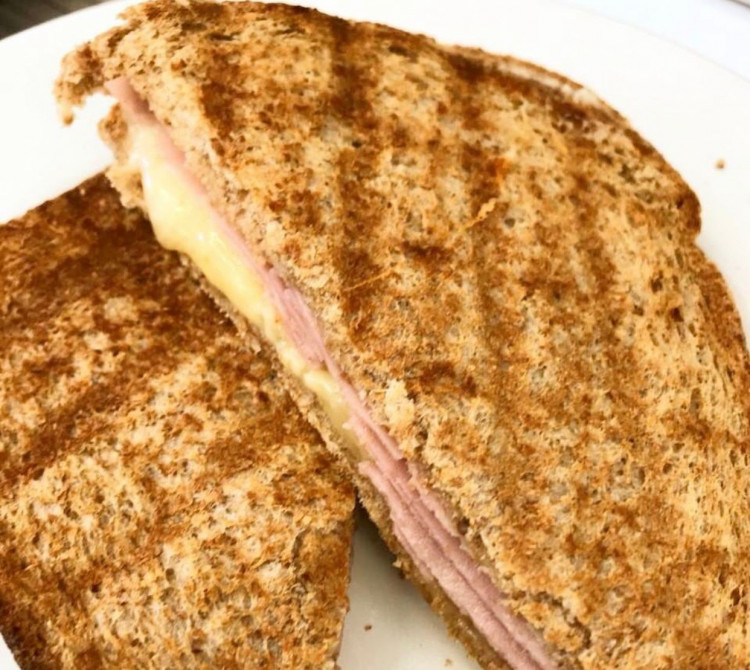 Hot food is available also including a range of toasted sandwiches (Image - GG's Coffee Hub)
And it is something that Shelly has always wanted it to be, as she comments: "I always wanted my own place, so I can carry on what my family started and build on it and it just made sense when the opportunity came around, to do that at Astbury Mere."
The Coffee Hub is open seven days a week and gets busy in the summer as many people take advantage of the country park.
But that's never stopped GG's from making sure that everybody who visits, tries the unforgettable ice cream or delicious coffee, and that's what matters to Shelly.
"Everybody has enjoyed the ice cream and seeing people come from far and wide to try it is great to see, and that's why we do it."