The north of England needed a different kind of business school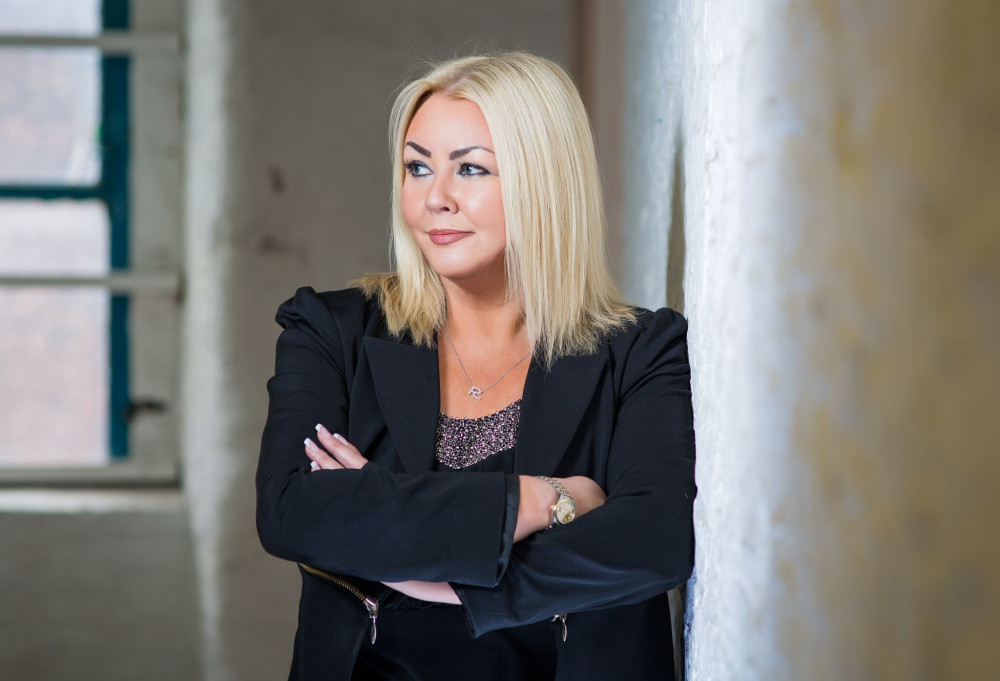 Rachel Kay is the founder of Cheshire Business School
Levelling up is a phrase on the tips of most people's tongues currently and is one of the hottest topics for companies in the North West.
Growing the region over the next few years and improving the infrastructure and opportunities are well documented, but levelling up goes further than just bricks and mortar and profit margins. That is according to Rachel Kay, CEO of Cheshire Business School.
Rachel set up the Cheshire Business School after attending a course at the Saïd Business School at University of Oxford and thinking there may be a different way of reaching the right audience in the north.
"It became clear to me that the north of England needed a different kind of business school," Rachel states.
Thinking that part of the appeal would be its difference from other schools, Rachel was keen to stand out, "we wanted to push the boundaries, in terms of the variety of keynote speakers and themes, as well as more tailored face-to-face training sessions."
The school's events are a firm fixture of many northern-based business leaders' diaries today and providing that access was a key driver for Rachel when she first had the idea of setting up the Business School.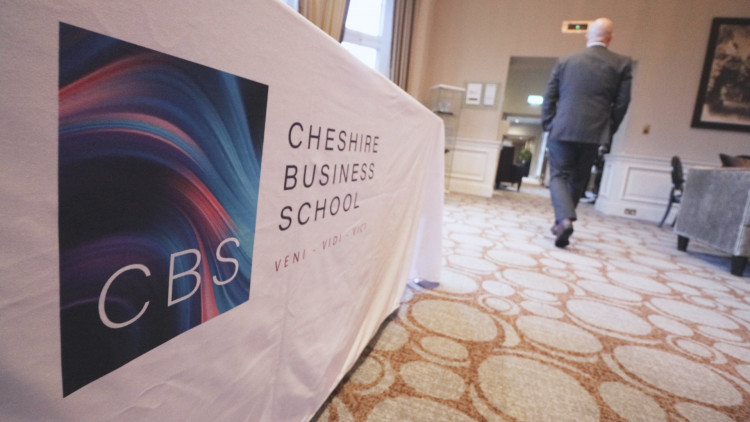 The Cheshire Business School has been running for 15 months, running seminars and speaker events usually from Cranage Hall (Image - Cheshire Business School)
"A key part of my thinking was levelling up. To be more specific, levelling up access to world-class speakers for businesses and organisations of all sizes in the north. Why do you have to be an established CEO to attend keynotes by world-class speakers when we can set up a not-for-profit business that becomes affordable for everyone?"
Rachel is also CEO of Macclesfield College and as part of her other job, is inspiring the next generation. Whilst the College and Business School are separate entities, they do complement each other. Any profit made by the school is put directly into the college, to improve students' learning experience. But it also goes further than that, as Rachel explains.
"At the start of this academic year, Cheshire Business School appointed five Macclesfield College Student Ambassadors."
She continues, "the ambassadors had to attend a rigorous interview and now have the opportunity of experiencing every Mindful Monday keynote session for the whole academic year and gain access to inspirational and thought-provoking sessions by world-class speakers.
The school since its launch has had a really varied diary including their popular Mindful Monday classes which have featured high-profile speakers such as Paul McGee (The Sumo Guy), Ivor Cummins and more. These are alongside the face-to-face classes which tackle everyday challenges within the workplace such as loyalty programmes, leadership and effective management skills. For Rachel, in the fifteen months that the Business School has been operating, there have been a few highlights.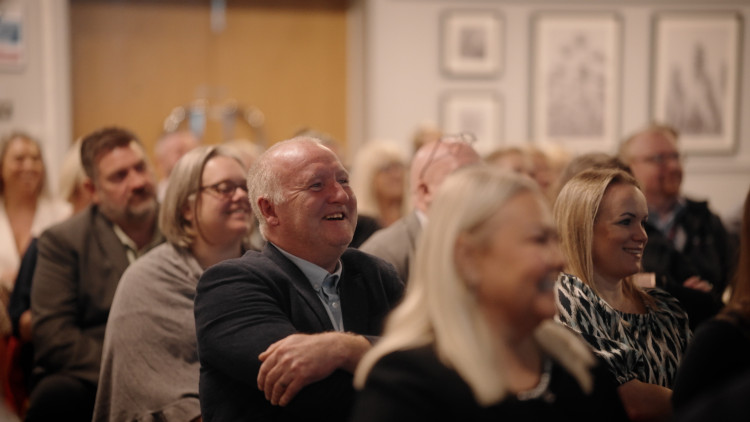 A Mindful Monday session in full swing (Image - Cheshire Business School)
"Watching people's eyes light up when they attend our Mindful Monday keynotes has to be one. You can see that our members and guests are so pleased to be starting the week off with access to world-class knowledge that they can tap into and use in their own work and personal life." Rachel says.
And in times of difficulty over the last few years, being together and creating an energy has also been a highlight for Rachel.
"The past few years have been challenging for everyone in different ways so getting people together to learn, listen and collaborate can only be seen as a positive.
It's also a pleasure to have trained some top-class organisations and businesses via our face-to-face tailored training."
And she has been pleased with the feedback "it has been immense and shows us that we are doing the right things."
For Rachel, doing the right things meant doing things differently, and that was the case when she set up the school. This approach has been crucial in its success and in helping members open their minds.
"You never know when that little nugget of information might stick and genuinely make a difference to someone's life or the way in which they approach the challenges we all inevitably have to face. So, while it is intentional in one way, it feels like it is more organic to go with the gut and keep giving our members something new, something different."
And Rachel doesn't plan on changing this for the school's members any time soon, "challenging the norm and pushing boundaries is what we will stick to as we know people can learn more when they open their minds." She comments.
And as 2023 marches on, Rachel is keen to reach as many across the county as possible and welcome them into the fold. For members, there is a lot on offer and a lot to gain from their membership.
"We are committed to growth and bringing like-minded people together to create an evolving leadership hub of intellect and conversation." For Rachel, alongside this commitment to growth is a desire to keep levelling up and reaching new audiences.
"I'd like in the future to see us have a global online reach, crossing boundaries and bringing SMEs the same standard of speakers and opportunity to listen to, learn from and pass on."
Find out more about Cheshire Business School and their upcoming events by visiting their website
Follow Cheshire Business Nub on Facebook, Twitter, and LinkedIn