Cheshire-based Reaseheath College students to gain real life skills by building bungalow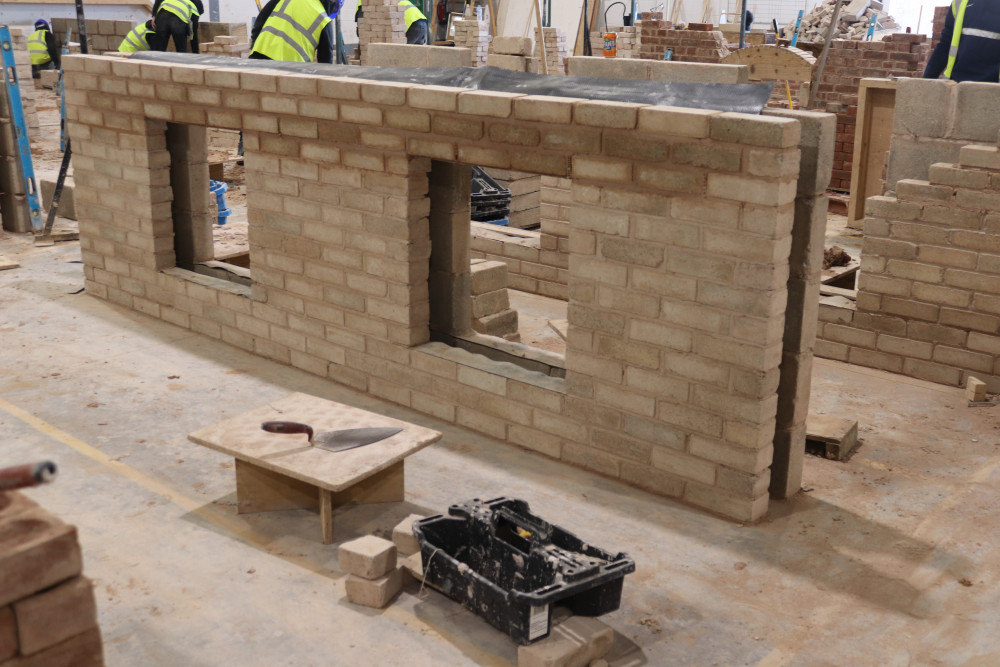 Building the bungalow will allow 100 students gain a construction certificate each year (Image - Reaseheath College)
Reaseheath College's construction students are to gain real life skills by building a bungalow on the college's Nantwich campus, thanks to funding from Specialist lender Together.
The Cheshire-based company, which provides property loans for individuals and businesses UK wide, has donated £110K as part of its local commitment to ensuring the continuing development of the construction industry.
The donation, which will be paid over a five year period, will be used to supply materials to build a bungalow and outdoor classroom.
This will include the materials for a timber frame bungalow which will be built by joinery and construction students.
Once the building is weather proof, plastering students will board and skim internally.
The buildings will be dismantled and rebuilt each year for five years, enabling hundreds of students to develop highly relevant skills and knowledge.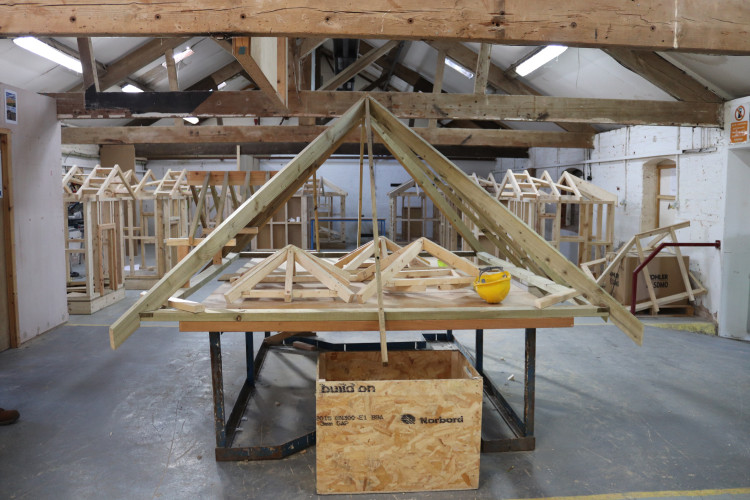 An example of the roof as it's been built. Funding has been secured by Together (image - Reaseheath College)
In addition, Together's funding will enable 100 students each year to gain their Construction Skills Certification Scheme (CSCS) Card. CSCS is the leading skills certification scheme within the UK construction industry and is proof that potential employees have received appropriate skills training to uphold standards and safety on construction sites.
The company will also provide ongoing support to the college by helping and guiding students whenever possible, and will also fund an annual award for the most improved construction student.
Curriculum Area Manager for Construction Andy Gould said: "We are delighted to be working with Together on this exciting project. One of our key aims is to ensure that our students are industry ready by the time they have completed their qualifications. Together's support will enable us to achieve this goal.
He added: "This comes at an exciting time as we are now offering T Levels in Construction, which are very much employer-led qualifications."
Marc Goldberg, CEO of Commercial Finance at Together, commented: "At Together we are continually looking for ways of broadening our support within the community and making a difference to more lives, particularly those of ambitious young people."
"Our local partnership with Reaseheath has given us an excellent opportunity to invest in the next generation.", he commented
"A skilled workforce is essential for the successful future of the UK's property sector and we are proud to be part of this journey.
Our support will go much further than just the financial investment. We are dedicated to offering our time and expertise to the college and we are looking at supporting the students as they secure future roles in the industry", he added
Follow Cheshire Business Nub on Facebook, Twitter, and LinkedIn