Cheshire College students win prestigious catering prize after a live cook-off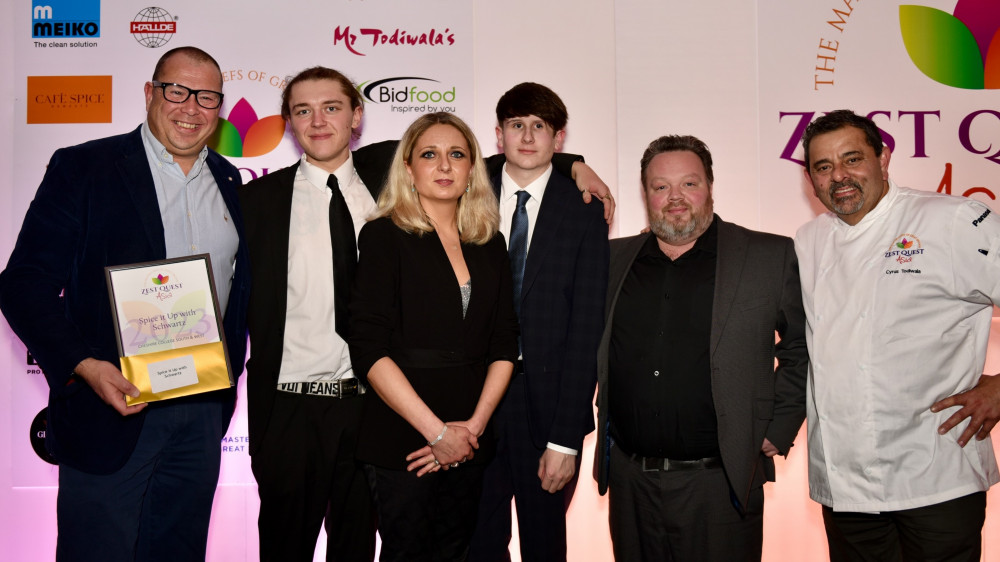 Winning Cheshire College students with the Zest Quest Asia judging panel
A team of Hospitality and Catering students from Cheshire College – South and West was successful at the Zest Quest Asia competition as they won the Spice it Up with Schwartz Prize.
The students, Alena Bishdary, Finn Kinsella, and James Parker qualified for the finals in January 2023 and competed in a live cook-off at the prestigious event which was hosted at the Radisson Red London Heathrow during a Gala Awards Dinner.
The team created a bespoke Sri-Lankan-inspired menu which was judged in the final by a judging panel that included head judge Steve Munkley, the vice-president of the Craft Guild of Chefs.
Lecturer Adam Gaunt-Evans said that the team's success was a "testament to their determination, hard work, and creativity.
Professional cookery competitions are an exercise in focus and precision, and the team did Cheshire College proud! They presented some really incredible dishes to the board of judges, and we couldn't be happier with how things went."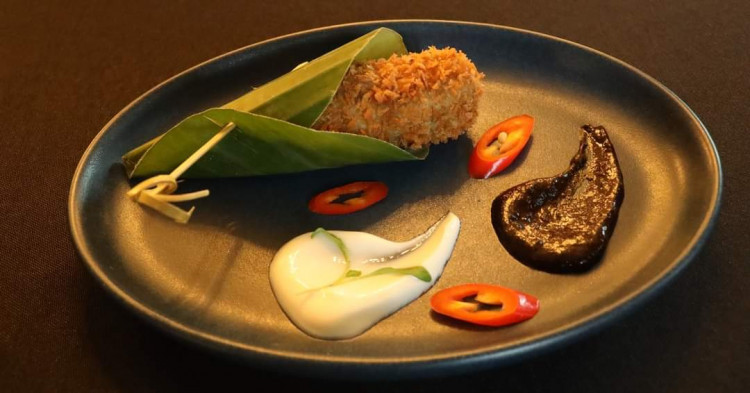 Mutton & Herb roll - one of the winning dishes served in the live cook-off (Cheshire College)
Andrea Huby, Assistant Director of Hair, Beauty, and Hospitality commented: "We are absolutely delighted for Alena, Finn, James, and Lecturer Adam.
They have all worked so hard and it definitely paid dividends at the finals.
We get to see our student's talents and skills every day, so it's hugely rewarding to see it recognised by Zest Quest Asia too."
Full Zest Quest Asia Menu
Amuse
Mutton & Herb Roll, Chilli Tamarind Dip
Starter
Egg Hopper, Spinach Daal, Lunu Meris, Seeni Sambal
Main
Rice & Curry, Kaha Bath, Miris Malu, Ala Thel Dhala, Brinjal Moju, Pol Sambol
Dessert
Curd & Treacle, Burnt Passion Fruit Cream, Achcharu, Kithul Treacle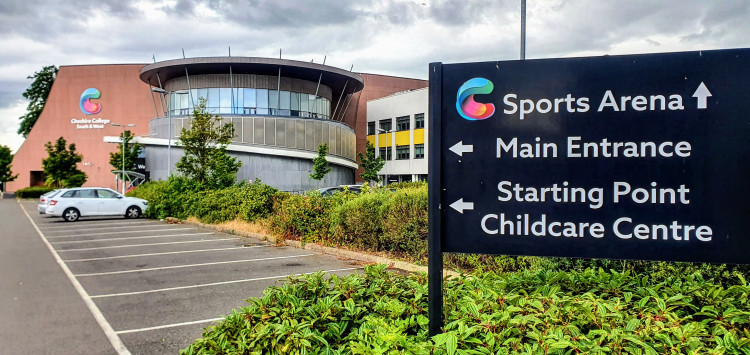 Cheshire College - South and West are now accepting applications for September 2023
Cheshire College is the largest provider of post-16 education in the region and is now accepting applications for the September 2023 academic year.
If it wasn't for our sponsors like Cheshire College - South & West - our news site would not be possible. Thank you.
Follow Cheshire Business Nub on Facebook, Twitter, and LinkedIn