Pig Race Night
---
New Life Church, West Road, Congleton
UNTIL Saturday 25th February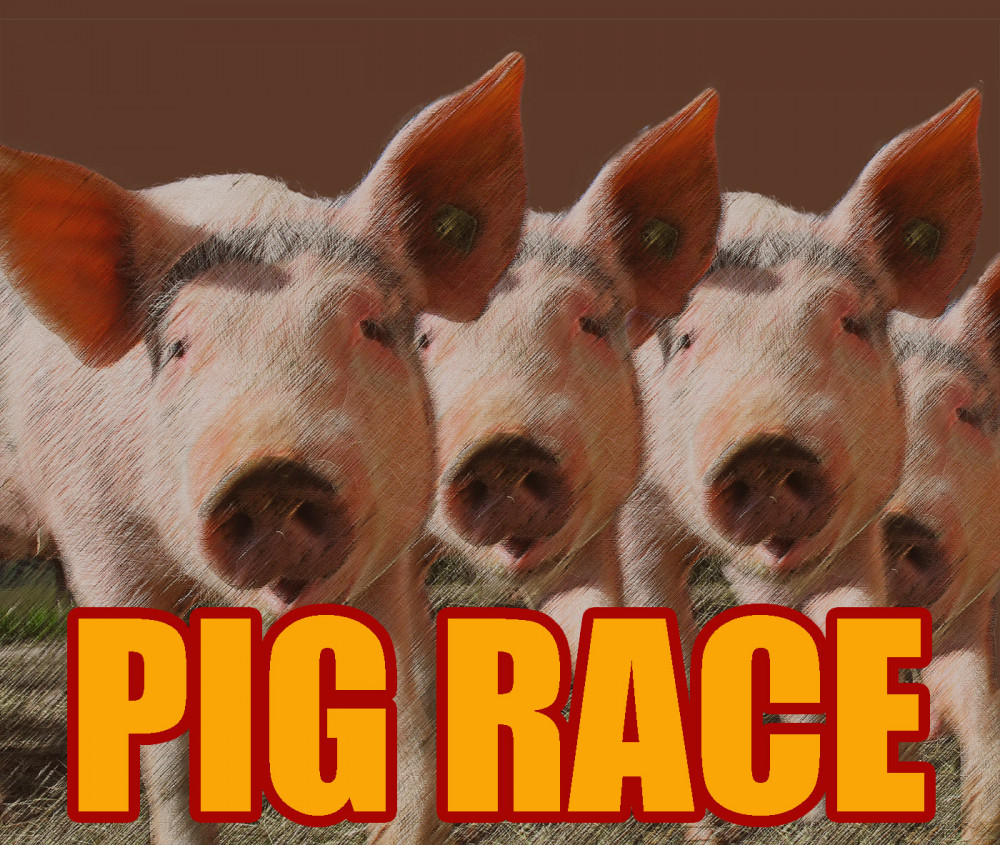 Pig Races return to Congleton!
Rotary-Congleton has organised another hysterical night of Pig Races at New Life Church on Saturday, 25th February.
Teams of 6 take it in turns to jockey their pigs home to the squeals of delight of the onlookers, who bet on the winning porkers. Team players soon learn that it takes skill to coax their piggies to the winning line. Heats held during the evening determine the overall winner.
Tickets are £12.50, and include a Pie and Peas supper. Rotary has organised a Tote, where bets can be placed for £1. It's cash only, so Rotary says, to only bring as much as you can afford to gamble with. There is no bar, so the audience can bring alcoholic or soft drinks. As last year, Rotary can guarantee that no pigs will come to any harm whatsoever during the course of the evening!
Tickets are available from the Congleton Information Centre at the Town Hall on High Street, or from any Rotarian. All money raised goes to support Rotary's work in the community.
Add your Congleton event for FREE here!
Nub It