Tree of Light and Life Switch-on
---
Community Gardens, off Lawton Street
3rd Dec 2022 - 6th Jan 2023
UNTIL Friday 6th January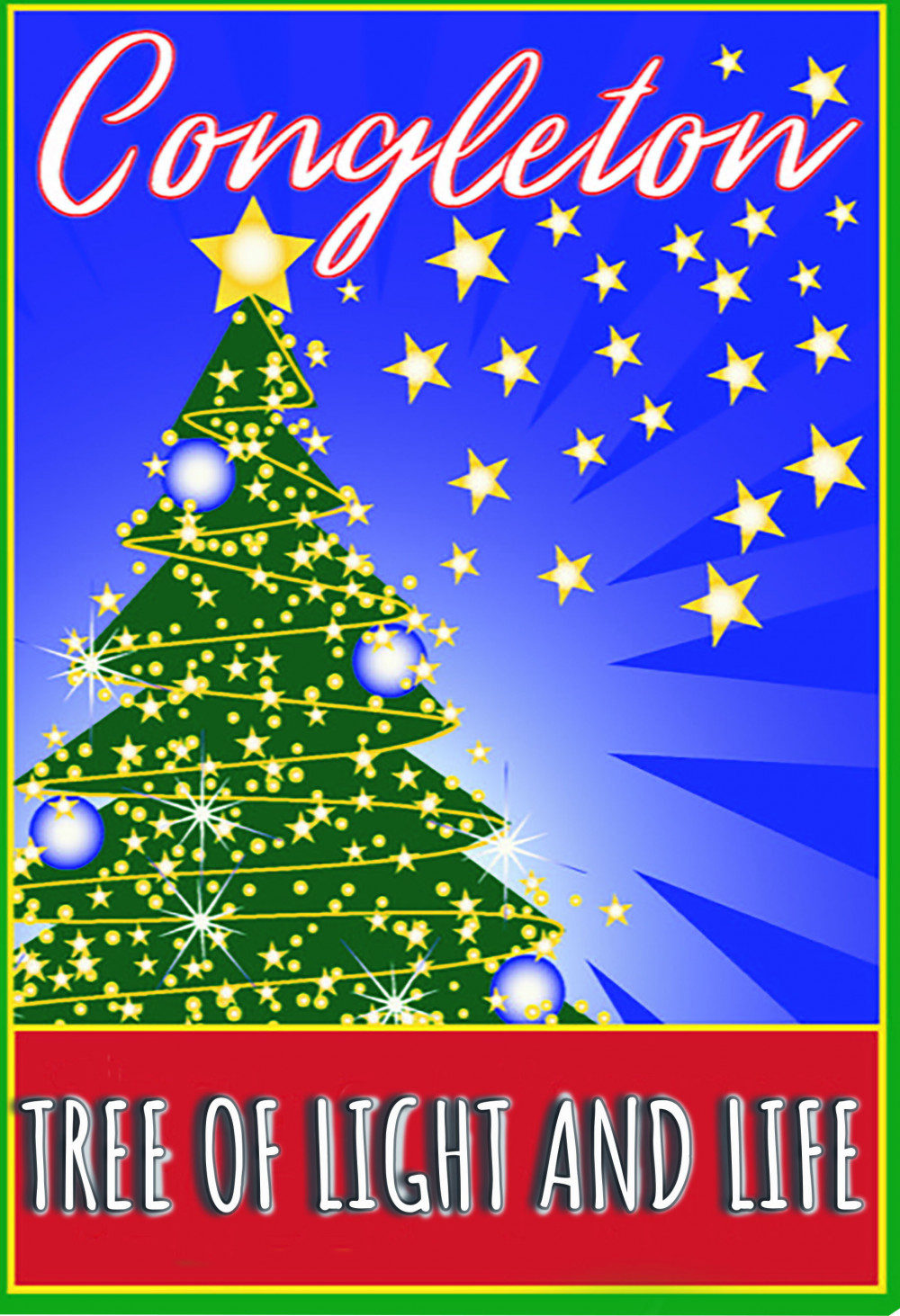 The tree is for all loved ones at Christmas
The Rotary Tree of Light and Life will be switched on at a ceremony on Saturday, 3rd December at 4.30 in the Community Gardens off Lawton Street. The 'Can't Sing Choir' will be there in fine voice with a selection of seasonal music and the Rector of Congleton, Rev. Ian Enticott, will say a few words and a prayer.
Stars, priced £5 are available from now until December 22nd from Allens Newsagents, funeral companies and at the Congleton Information Centre at the Town Hall. Rotary-Congleton will have a gazebo in the Town Centre on Saturday, November 19th and also a stand at the Christmas Lights switch-on event in the Town Centre from 1pm on Friday, November 25th. The Rotary stalls will accept payment by cash or card.
At all these locations, it will be possible to purchase a star and write a personal message. This year, the emphasis has changed a little and the organisers point out that the tree is for messages to be sent to all loved ones, at home or away, in love or in memory. The stars will be hung around the tree which will be lit until Twelfth Night in January.
Stars can also be purchased online at www.congletonrotary.co.uk Online purchases will be acknowledged with an email photo of the written star.
Add your Congleton event for FREE here!
Nub It