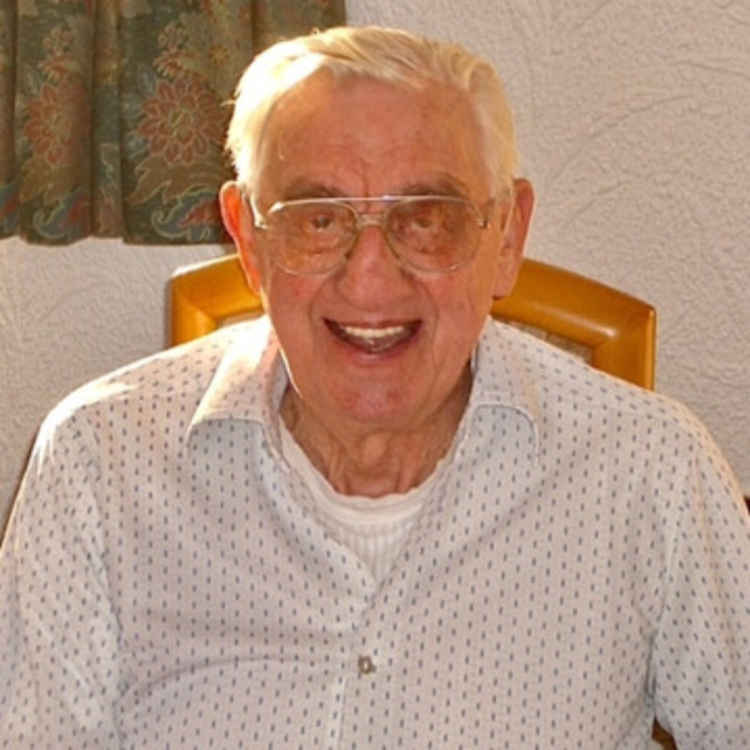 Death Notices
Ron sadly passed away at home on October 1st 2020 aged 94. Ron will be fondly remembered and sadly missed by all who knew him. Born in 1926 in Manchester, Ron left school at 14 and was evacuated to Congleton where he joined an engineering company as an apprentice toolmaker.
Ron left home at 19 to join the navy and after 6 weeks in Portsmouth, he was shipped abroad to the Far East on an aircraft carrier. He was in the shower when the alarm went off, as a Japanese aircraft began firing. He later wrote that he was petrified and war had become very real! Later he was posted to Ceylon when the allies dropped the atomic weapons on Hiroshima and Nagasaki, bringing an end to the war. He was later sent to Singapore where the ship underwent a refit. Ron used to be responsible for taking 20 Japanese prisoners for daily walks.
Ron's family served proudly through both World Wars. His sister Joyce joined the WAFS and his older brother Fred joined the merchant navy. His younger brother Les was evacuated to Blackpool but didn't like it so went home. His Mum, Elsie May Appleton went to work as a welder at the Fairey Aviation Company when the war broke out in 1940. His dad, Frederick William Hembrough was in the First World War but too old for the 2nd world war. He was in the National Roll of the Great War from 1914-1918. Volunteering in September 1915, he first saw active service at The Landing at Salonica in October 1915. Whilst in the Balkan theatre of war, he took part in much severe fighting on the Dorian, Vardar and Struma fronts, and was present at the recapture of Monastir. In August 1916 he was wounded and lost the sight of his right eye. He recovered and rejoined his unit and remained in Salonica until 1918. He was demobilised in February 1919 and held the 1914-15 Star and the General Service and Victory medals.
After the war, Ron left the navy aged 21, to work at Ferranti, an engineering company that had built a new factory for manufacturing the blood hound missile. He eventually ran his own engineering company with one of his work colleagues called Record Electric.
The funeral will be held privately at Birches Crematorium on Friday 16th October 2020. The service will be limited to immediate family, although people who knew Ron will be invited to pay their respects as the Cortege travels through both Congleton and Holmes Chapel. The family have requested the instead of flowers, donations are made to the British Heart Foundation.
Please send all enquiries to Jason at Larvin and Clegg, 20 Antrobus Street, Congleton, 01260 297963. www.larvinandclegg.co.uk.