Welcome change in government's Covid-19 restrictions will allow families to visit residents at Congleton care home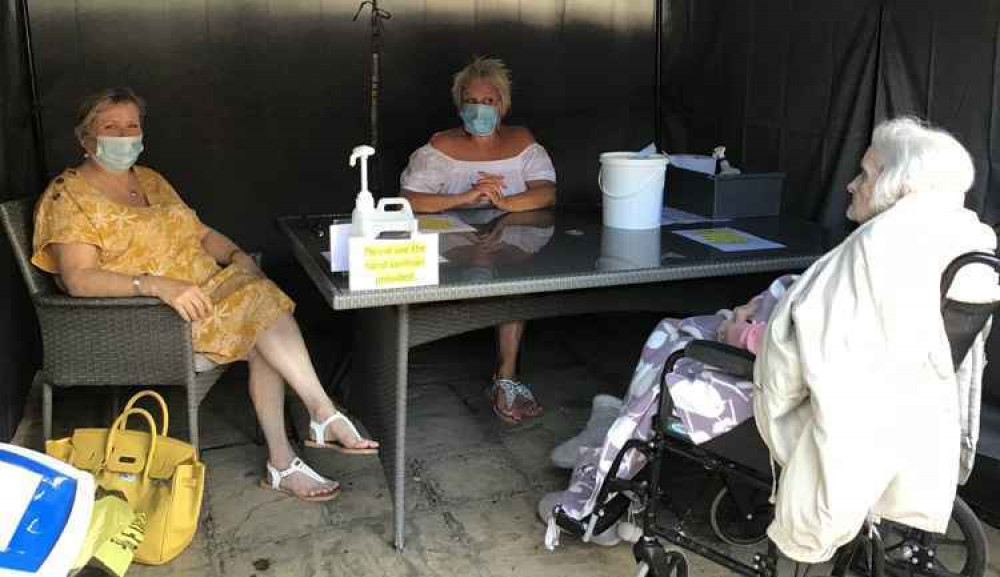 More visits set to resume at care homes (Nub News library pic)
A prominent healthcare provider has cautiously welcomed reports that Covid-19 restrictions regarding families visiting residents are to be relaxed.
Kingsley Healthcare, which operates a number of care homes including Park Lane in Congleton, is waiting for the Government to confirm to all care home providers of their plans, but is among those keen to allow residents to receive visits from more family members.
Under the scheme, people in care homes in England will be allowed one regular indoor visitor from March 8. They must be tested for the virus beforehand and must wear PPE.
Although visitors will be able to hold hands with residents, they will be asked to avoid closer contact such as hugging.
Kingsley Healthcare operations director Debbie McGovern said: "We know how important visits are for the wellbeing of residents and that is why we have done everything possible to keep visits going during this lockdown.
"In homes where there is no current outbreak of Covid, we are allowing visits to take place behind socially distanced screens.
"In cases where residents are bed bound, we carry out a risk assessment and allow visits in their room whenever possible. In these cases, we would require the visitor to take a rapid Covid test to minimise any risk.
"We sympathise with families who say these arrangements are no substitute for 'normal' visits and look forward to their resumption as soon as it is safe to do so.
"I must stress we are bound by strict government regulations as to what type of visits we can allow."
Visits have been allowed in care homes during the latest lockdown but have been restricted under published guidance to outdoor encounters and so-called pod and screen visits.
Now, with Covid-19 case numbers and the vaccine programme, campaigners had urged the government to allow "meaningful indoor visits" for "essential caregivers" by March 1.
According to The Times, the care home visiting measures are part of Boris Johnson's roadmap to ease the lockdown.
Matt Hancock, the health secretary, said: "I know how important visiting a loved one is, and I'm pleased we will soon be in a position for people to be carefully and safely reunited with loved ones who live in care homes."
Caroline Abrahams, Age UK's charity director, said: "Hundreds of thousands of older people in care homes and their loved ones will sleep a little easier tonight, now they know the journey towards fully reopening care homes to visiting is to begin soon."