Congleton traders' Macclesfield takeover is rousing success - will return for more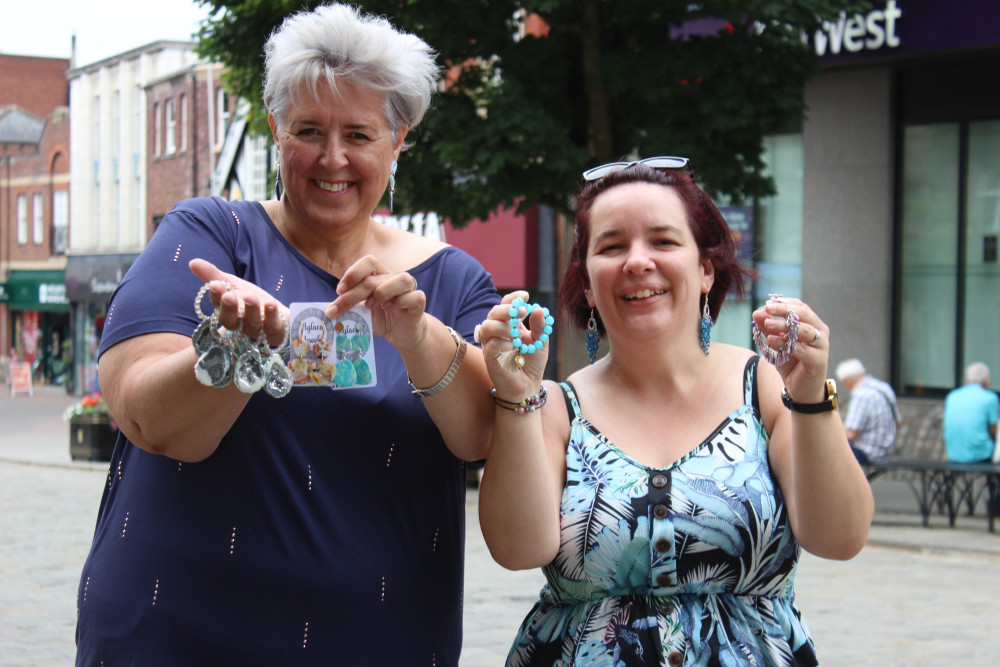 Mossley and West Heath residents Sonia Bailey and Jenny Drew respectively. (Image - Alexander Greensmith)
Five Congleton residents who have temporarily taken over a retail unit, have achieved success beyond what they expected.
The handmade independent giftmakers, who have sold their products in Macclesfield for the first time, have had an astonishing week of success.
The quintet have sold their gifts in the Macclesfield Grosvenor Centre store Macc Pop Up from Monday August 8 to Sunday August 14.
It has been going so well, that they have been invited back in a prime slot this winter, just ahead of our town's Christmas lights-switch on and festive Treacle Market.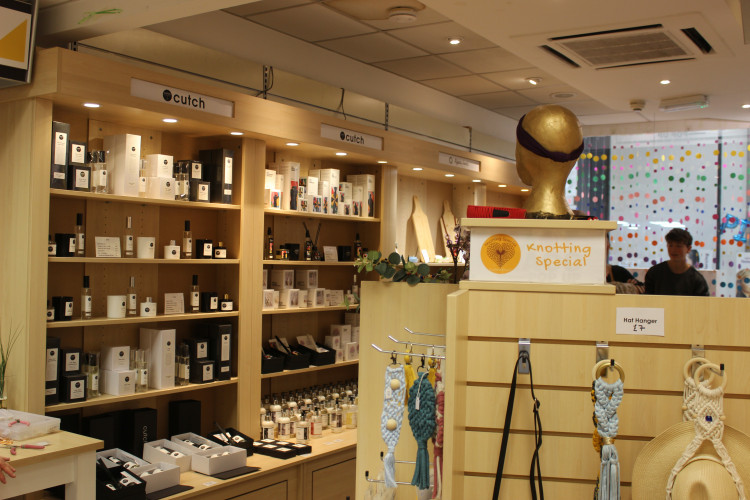 If you want to hire a temporary space for your business in Macc Pop Up, please call 01625 424296.
"It has been going so great, beyond our expectations, thank you everyone for your support," said jeweller Jenny Drew.
"People have said 'I can't believe this is not permanent', and 'this is what the high street needs'.
"We actually filled up an empty space in the shop with some of our Christmas stock just to fill the space, but people have enjoyed that too, and we have now been invited back as a collective here just before Christmas as well.
"I'm proud that it was worked so well.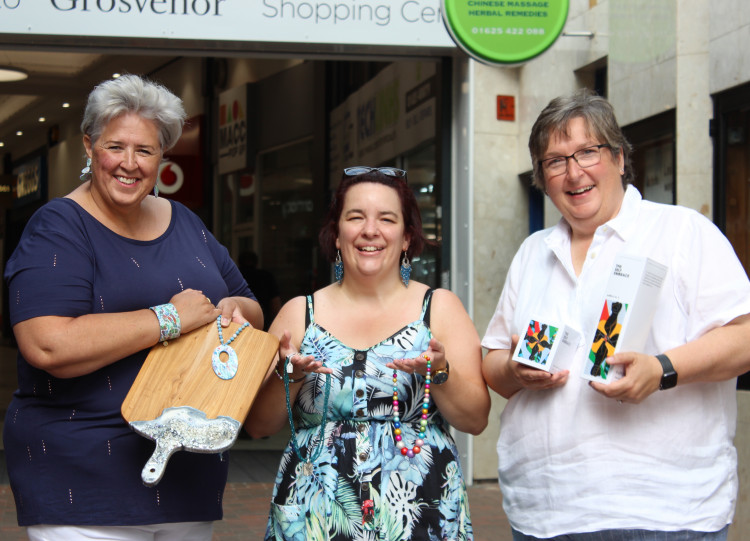 Sonia, Jenny and Fiona just outside their temporary store.
"Some of it as a bit like an exhibition in some respects, a lot of people haven't seen jewellery art or know how it is made. So we've been talking to them."
Fiona Crownshaw of Cutch, who makes candles and diffusers is also elated with the temporary shop's success.
"People have said it doesn't look like a pop-up shop, which was a lovely comment," said Fiona.
"It proves if there is something unique and different that isn't out there on the high street, people will go and buy it."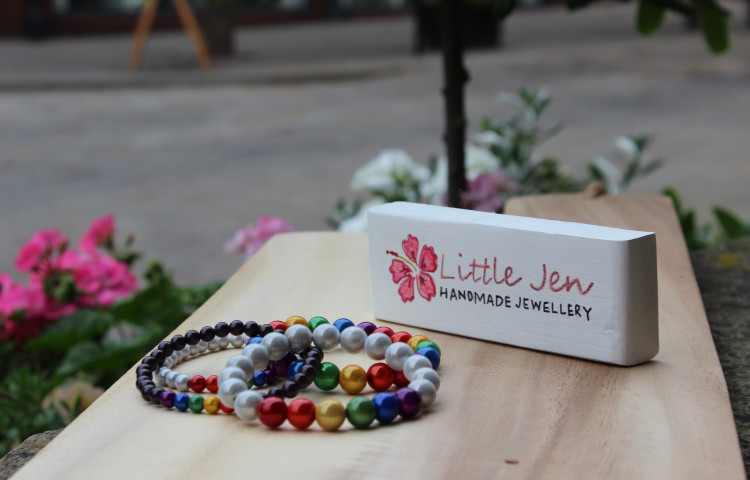 The women's business are; Jenny Drew of Little Jen Jewellery, Clare Watson from Knotting Special, Fiona Crownshaw and Sarah Dickinson from Cutch Company, Sonia Bailey from Aglaea Jewels, and Laura Beech from Laura Jane Ceramics.
Customers have also appreciated the people who make it, with three of the five businesswomen working at the stall at any given time, to converse and hear the passion of these local traders.
They'll return to Macc Pop Up on November 21, and remain for another seven days as per before.
They would still love to try a similar opportunity in their hometown of Congleton.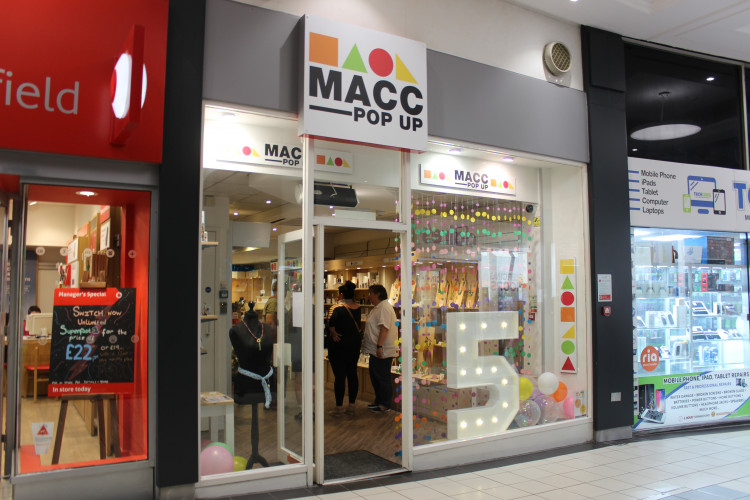 Macc Pop Up is open from 10am to 4pm daily. Congleton businesses can hire it out.
The other traders not pictured in this article are from Somerford and Congleton town centre respectively.