Congleton: Meet Congleton's new community-driven estate agency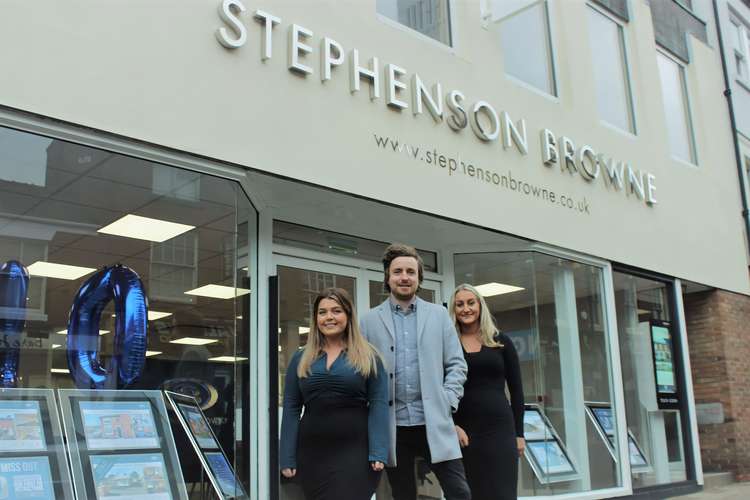 Ellie, Tash and Craig are a young, passionate team of property experts, with about 30 years of combined experience.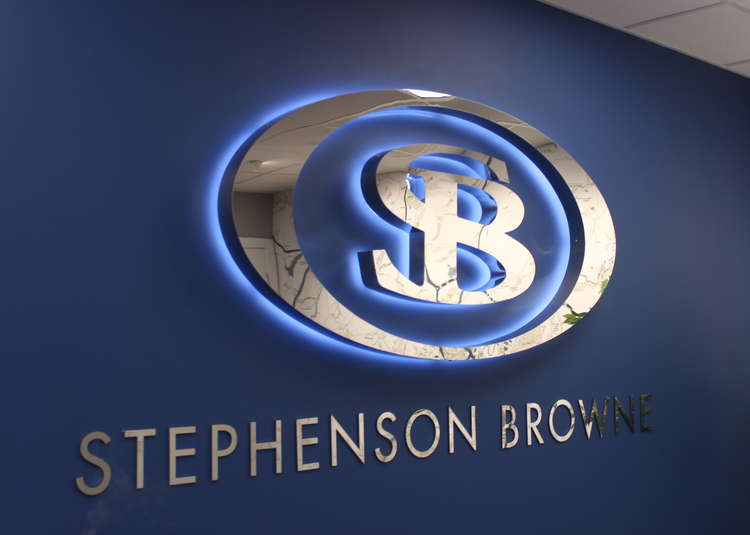 Estate agents Stephenson Browne Congleton have opened with a bang - offering limited special discounts for selling your home in our town.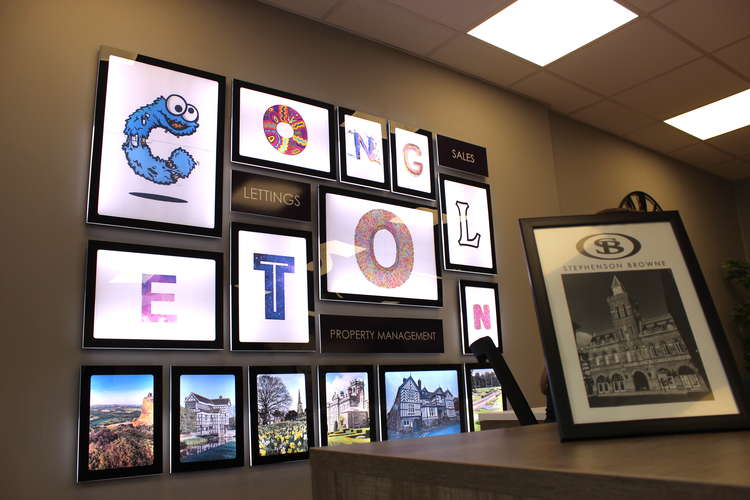 Their office contains nods to the local area. An indication of how much they want to ingrain themselves into the community as a burgeoning Congleton business.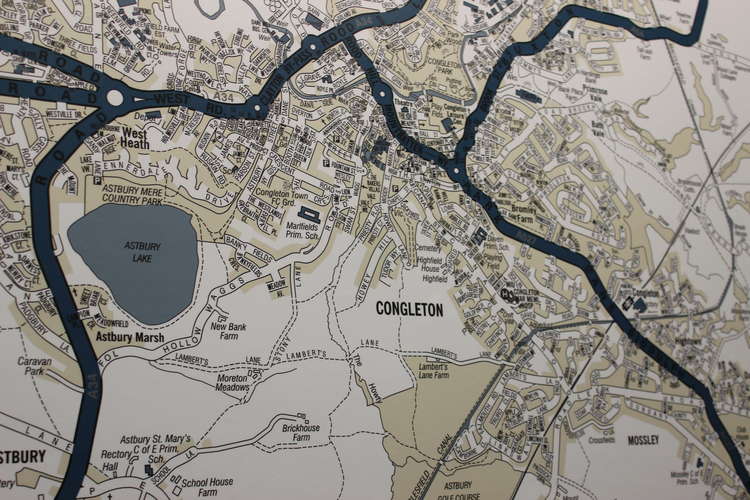 Stephenson Browne have partnered with Congleton Nub News, who share similar community-values to them.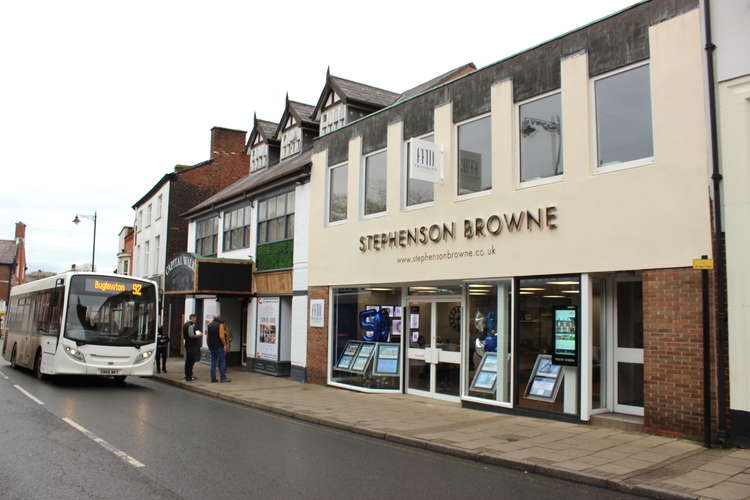 Warning: Their added benefits and discounted rates won't last forever. So get in touch with them now to take advance of the 'First 50' opening offer.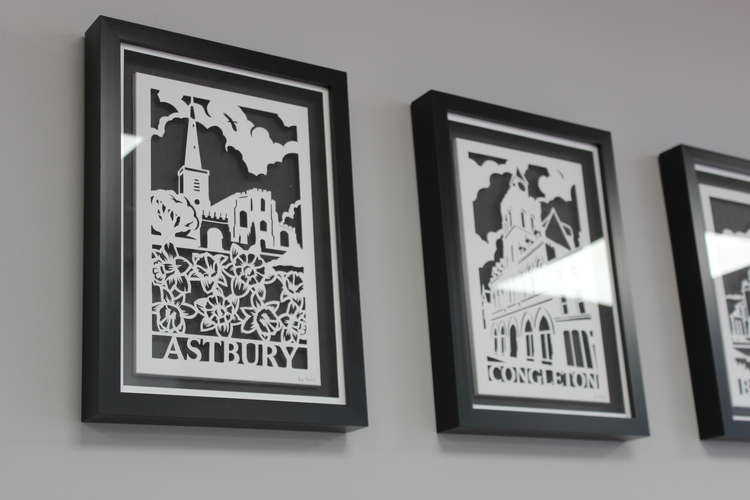 Having already opened offices in Alsager, Sandbach and Crewe, Congleton is the next step for this highly regarded agency, and they have hired two consultants who know the local area and market well.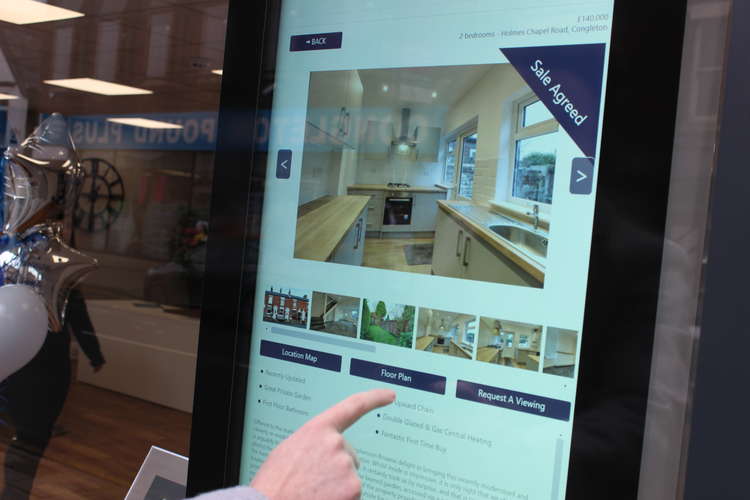 Through social media, exemplary customer service, or an outdoor touch screen - Stephenson Browne want to make selling your home accessible and easy.
Congleton: Meet the team behind the latest addition to our high street.
Stephenson Browne Sales & Lettings Congleton, of 21 High Street, opened officially last Friday.
Four jobs come with the new agency, which is the latest branch of this highly regarded local independent agency.
The aim is to repeat the success of their other local offices, to be the number one agent of choice in Congleton, and with a little help from the community, having already partnered with Congleton sports clubs and Congleton Nub News, the early signs are encouraging.
"In the community we've already made relationships with Congleton Grizzlies, Vale Juniors FC, Congleton Town FC, and are proud to be one of the main sponsors of the upcoming Congleton Unplugged & Jazz & Blues festival later in the year."
Sales Director Craig Whitney will lead the team, joined by Property Consultants Natasha Walther and Ellie Forrester - both of which have vast knowledge of our town.
"We're looking forward to welcoming people into our office," said Craig.
"We have already started seeing our first valuations booked, instructions to sell received, and are looking forward to helping the people of Congleton in their move.
"As well as discounted fees for our first 50 properties, any house that is with us will benefit from a premium listing on Rightmove, giving our clients properties further exposure, alongside advertisement across all major portals and our own website which has an impressive number of visits a month."
"Selling a house is a big thing so we want people to feel comfortable with us. And not to discredit other estate agents, there are some great ones already in the town, however I don't think there is a team [in Congleton] more motivated than us."
The new estate agents, which aims to be fair and competitive on what they charge, already had an offer on their property for their first official day at their new office.
The doors are always open for you to come into and make enquiries about selling your home. And the building aims to be a one-stop shop for all things property, as other companies will be moving in over the coming months.
There is even a touch screen on their right shop window, where you can browse the latest listings they have to offer, and use when they are closed.
Ellie Forrester Property Consultant at Stephenson Browne, has worked in property in Middlewich and Knutsford, but is Congleton born and bred.
"I'm definitely excited to see a few familiar faces," said Ellie.
"We're really passionate, friendly, and customer service is our number one. We want to make people feel comfortable, and prove our knowledge of the area. Tash has worked as an estate agent here, and I grew up here.
The former Congleton High pupil had been away from an estate agency in recent years, having worked in interior design, but walking past the Stephenson Browne shop front a few months ago caught Ellie's eye and now she is working as an estate agent in her hometown for the first time.
"We also really care about the community, and have been going to see businesses, building that community spirit for the area. We want to do our bit to make Congleton better," Ellie added.
"Another reason to go with us is that we are independent. Craig is the director of the company. He will be going out and seeing people.
"We don't take orders from people above, and offer a personal service rather than a corporate service. I think you'll get a very personal touch here that you may not get with other estate agents."
Natasha or Tash, will also serve as a Property Consultant, who joins the Congleton team after working for Stephenson Browne's Alsager branch and another estate agent in Congleton for two years.
"There's lots of opportunities with properties out there, and of different styles which I really like," said Tash.
"I also like that Congleton is quite quirky, and I'm looking forward to Capital Walk next door when that is done with all the new bars and restaurants. Hopefully it will bring more of a pull to the town."
"Craig approached me after seeing the videos I was doing for another agency, and asked if I'd be interested as they were opening an office in the Congleton area.
"I like working for Stephenson Browne as they are independent estate agents. And I feel like they actually care.
"The main goal for all of us here is to help people get moved, and make it a smooth and stress-free process as it can be."
While you can pop down to their shiny-new High Street office, enquiries can also be made via 01260 545600.
Their email is [email protected], and can be followed on Facebook and TikTok.
They also have a Twitter.
Properties for sale across the Stephenson Browne group can be viewed here.
Got a business to promote in Congleton? Why not add it to our FREE business directory?
Congleton: Have you signed up for our Friday weekly newsletter? It contains each week's top 10 Congleton news stories, and one FREE exclusive article?
3600 of you have signed up already. Simply enter your email address in the shaded box below or on this link.
Free from pop-up ads, or unwanted surveys, Congleton Nub News is a quality online newspaper which produces 15-20 stories a week for our town.