Congleton couple that brought Boteco to Capital Walk to open new restaurant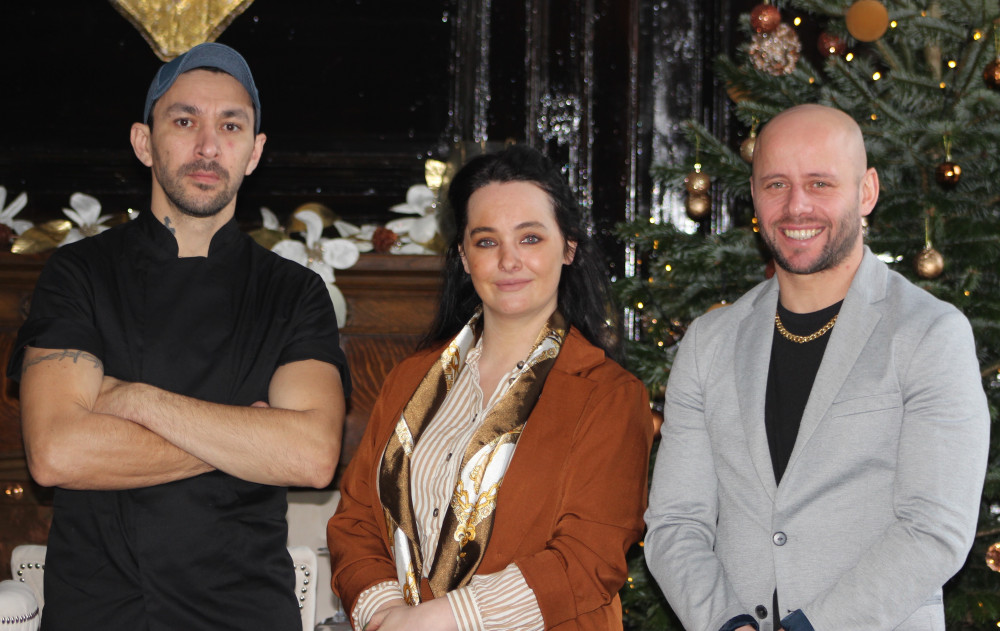 Left to right: Congleton residents Felipe and Haseena Casado, along with Salvatore Pagano, are behind the new Macclesfield venue. (Image - Alexander Greensmith / Nub News)
Three Congleton entrepreneurs and residents are to open a new business together.
The minds behind Congleton's Honolulu bar and Boteco Brazilian street food in Capital Walk are to open new fusion restaurant is in Macclesfield.
Piccante at the Copper Room will open inside Charles Roe House on Macclesfield's Chestergate on the evening of Thursday December 8.
It promises to authentically marry Italian and Brazilian cuisines with a tapas-style service.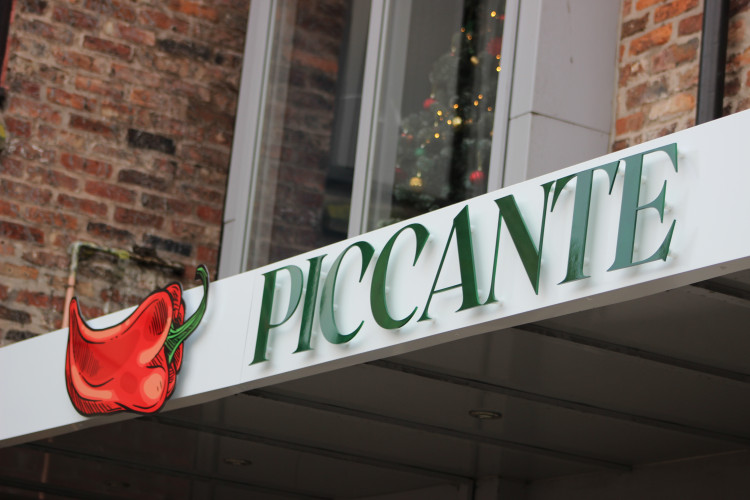 The restaurant will bring Brazilian grill options and Italian dishes in a tapas-style service. (Image - Alexander Greensmith / Nub News)
The business is a three-way initiative by Haseena Casado, her partner and chef Felipe Casado, and Salvatore Pagano.
While the three live in Congleton and both operate outlets on High Street's Capital Walk, you may also recognise Haseena and Felipe from the restaurant Lilac Cottage in Prestbury.
"Piccante's food is small plates, but top class, explained Haseena.
"My husband being Brazilian comes from a humble background, and over there you find a lot of immigration from Italy.
Dishes include baked aubergine, garlic mushrooms, and Brazilian-style steak. (Image - Alexander Greensmith / Nub News)
"Feliple's mum is of Italian descent. So there is a big fusion culture going on over there, and we want to bring that here.
"Pasta is very much on the table in Brazil, and you'll be able to get that here alongside homemade focaccia or pork Belly with honey and sesame.
"Signature dishes will include Arrosticini skewers - which are popular in both countries.
"There will be lamb, black sheep mutton, Italian-style beef and chicken as well.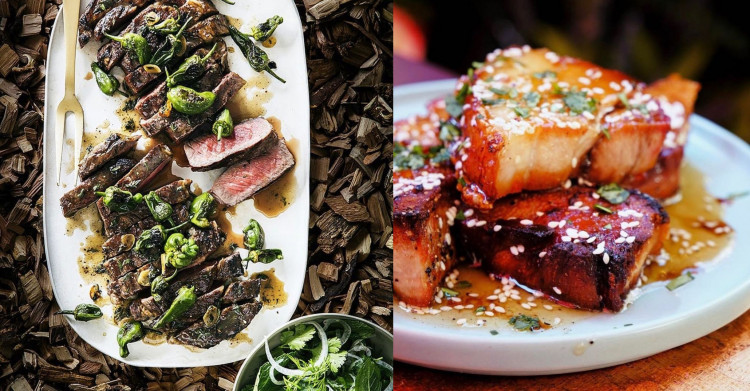 The menu has kid-friendly options, and many dishes can be made with vegan, gluten-free or vegetarian alternatives.
"We also have four little pasta dishes, and top quality drinks to compliment them.
Piccante is part of a 'Little Italy' forming on the west side of Chestergate. Recent years have seen Basilico, Honest Crust and Wood Fire Smoke come to the street.
Piccante's menu variety and unique location hopes to set them apart.
"All of our tapas is made fresh to order, if there is anything that a vegan or vegetarian would like just let us know and we can accommodate it," said Haseena.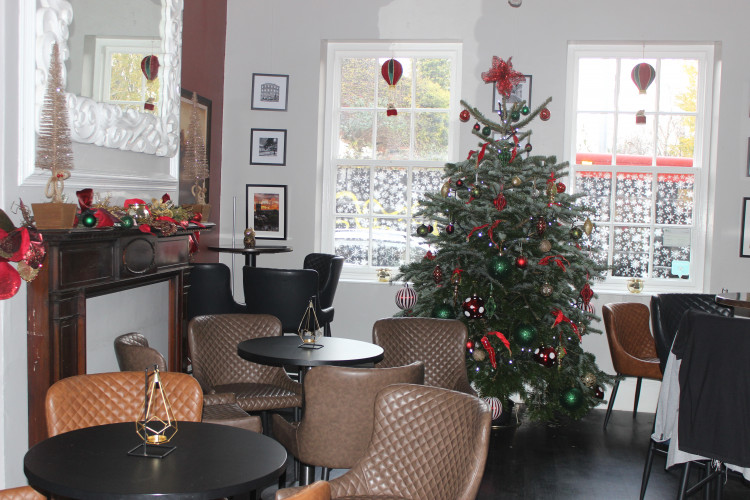 The bar downstairs will welcome non-diners. (Image - Alexander Greensmith / Nub News)
"We want to serve really good wine, have people come here able to sit and relax, talk and not feel rushed.
"We want people to feel at home here. We will also have a wine shop where you can take bottles away with you, which could make ideal presents for Christmas.
"We want to create a real atmosphere with the bar, we want to have live music here, and feel you can come here for just a drink or also come for food."
The dining room has been empty since the previous restaurant shut in the summer.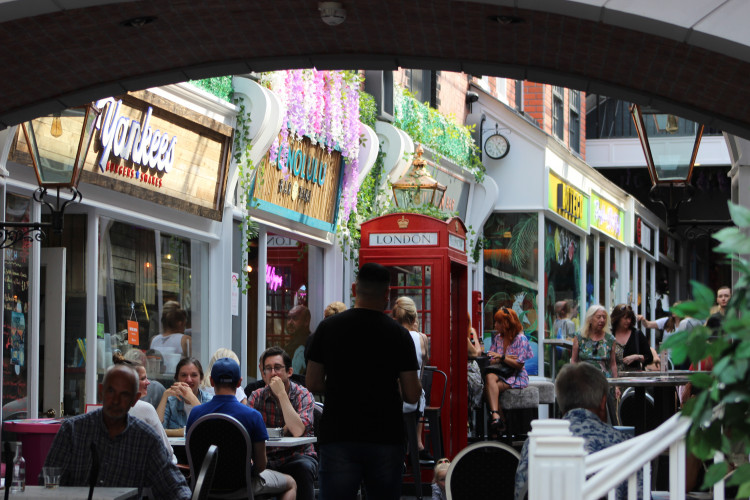 The South American-food served at Boteco in Congleton has proved such a hit, that they are now expanding to Macclesfield. (Image - Alexander Greensmith / Nub News)
It is an all new team, with minor changes to the downstairs bar and upstairs dining room.
The upstairs bar has been removed to make way for a large space for the Piccante team to make their fresh focaccia bread.
But the elegance and historic beauty of the building still remains.
"Lilac Cottage was our first business, we've had that for nearly four years," added Haseena.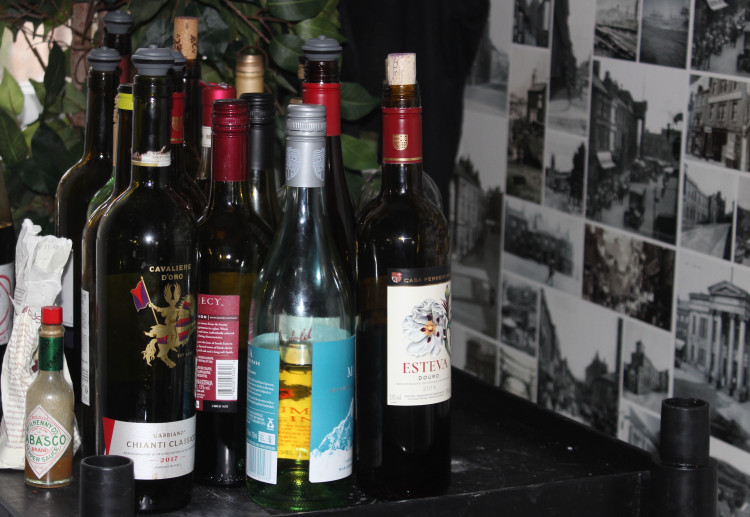 The business will be serving global wines, including those with a sustainble edge. (Image - Alexander Greensmith / Nub News)
"When we opened Boteco, Congleton's Brazilian food outlet in Capital Walk, and that is where we met Salvatore.
"He was looking to open an Italian place, and we wanted to a new restaurant where we could serve alcohol as well [as they can't do that in Boteco].
"We are both really passionate about cocktails and fine wine, paring it with food, so we decided to team up.
"We were always settled on expanding to Macclesfield. The footfall and community feel is really good.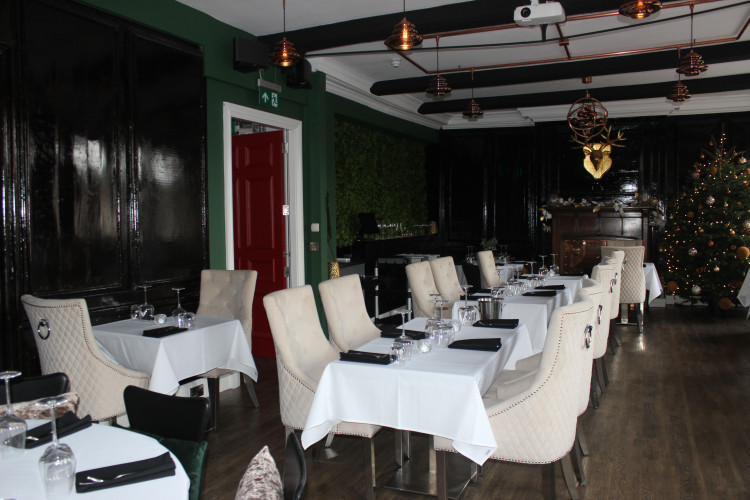 Six jobs have been created from the new eatery, and they are welcome for more staff to apply. (Image - Alexander Greensmith / Nub News)
"At Lilac Cottage we get lots of customers who would travel to us but ask 'when are we going to open in Macc?'
"The landlord and landlady of Charles Roe House have been supporters of Lilac Cottage for many years, and they came in a few weeks ago and told us of this amazing opportunity at The Copper Room [the Georgian dining room inside Charles Roe House].
"It is an amazing building in an amazing location. Chestergate is thriving with so many great independent businesses. It was a no brainer."
Opening times will be Tuesday to Sunday every day from 12pm, staying open until late on Friday and Saturday.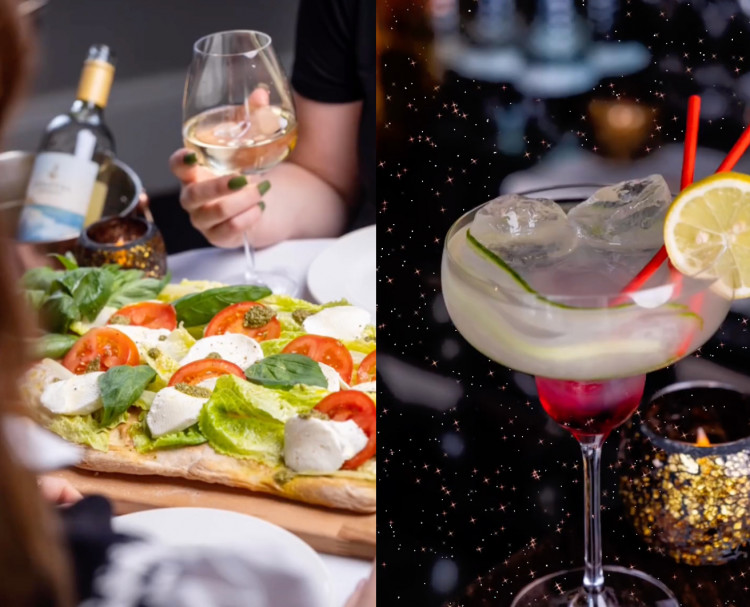 They want to be known for good drink as much as they are known for good food. (Image - Piccante)
Between 5-6pm every day there will be a 2-4-1 happy hour on cocktails.
The trio boast over half-a-century of experience in hospitality.
"Our skills are transferrable. I am a mixologist, but Haseena can cover the bar as well," added Salvatore who is originally from Naples.
"Haseena will work the floor but she can also work in the kitchen. We are a big team. We look forward to welcoming you at Piccante."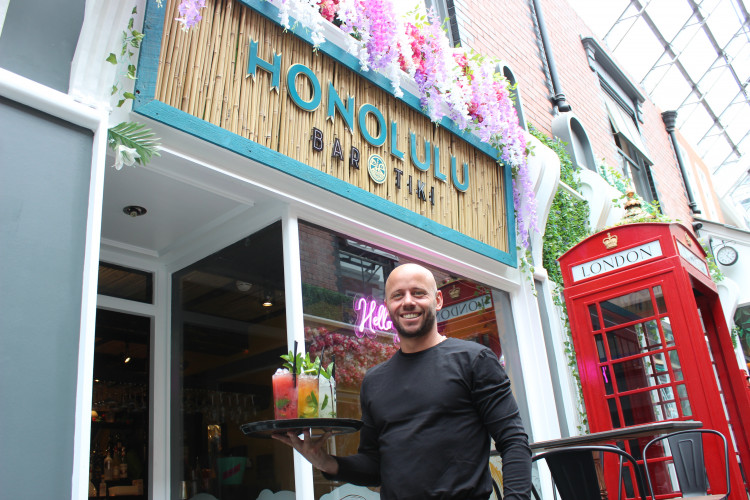 Congleton: Salvatore pictured at Honolulu earlier in the year, before he co-started Piccante. (Image - Alexander Greensmith / Nub NewS)
Congleton: Show the small independent business some support by giving them a like on Facebook.