Blooming marvellous - South Cheshire florist and her staff celebrate 30 years in business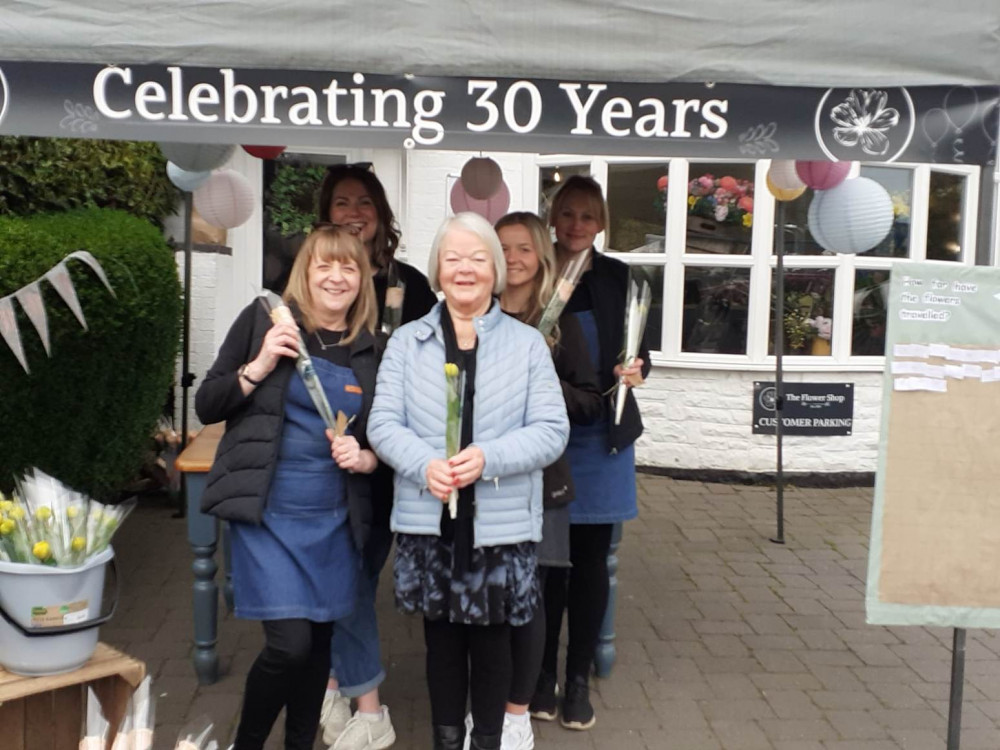 Sue and some of her team at The Flower Shop (Photo: Nub News)
A florist who went to school in Congleton is celebrating 30 years in business - after a skiing accident changed her life for the better and opened a whole new world in floristry.
The popular florist, who took up the profession after a spell in retail, has praised her 'amazing' team running The Flower Shop in Congleton Road, Sandbach.
But had it not been for a bad accident on the slopes left her off work for two years, the business owner's life may have been very different.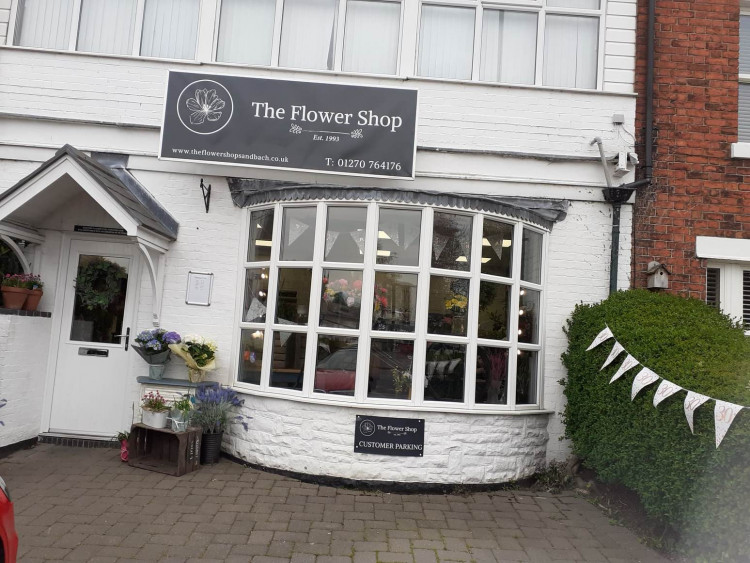 Sue and her team of seven are this week celebrating the 30th anniversary of the business, which supplies top-of-the-range flowers for Sandbach and beyond.
The shop is opposite Scotch Common on Congleton Road and customers can see the historic St Mary's Church from the window. Sue worked in a florist shop in her youth before taking her floristry course and opening in Sandbach.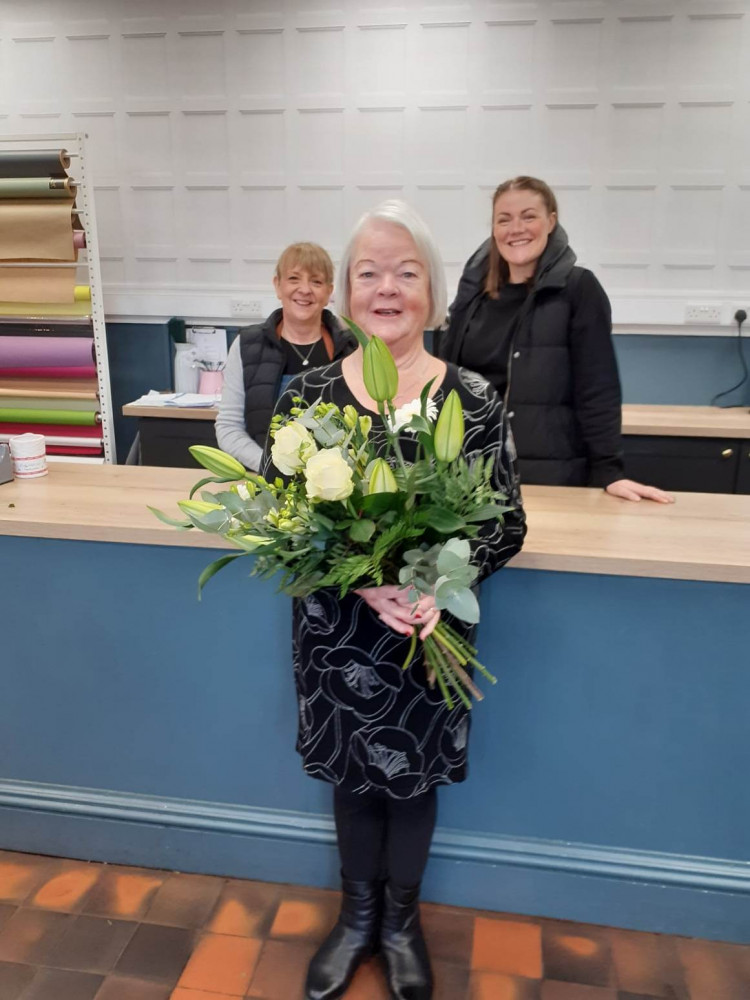 (Photo: Sandbach Nub News)
And last weekend, they organised a special display outside the shop to take part in the town's Sandbach Transport Festival.
"I was working in retail for many years at M & S in Macclesfield. I had a bad skiing accident and decided to rethink my career," said Sue.
"I took a floristry course at Reaseheath College and the rest is history as they say. I just love flowers. I always have them at home.
"My favourite at the moment are pink, red or white roses but I also like sweet peas. Flowers make everyone smile and bring so much joy.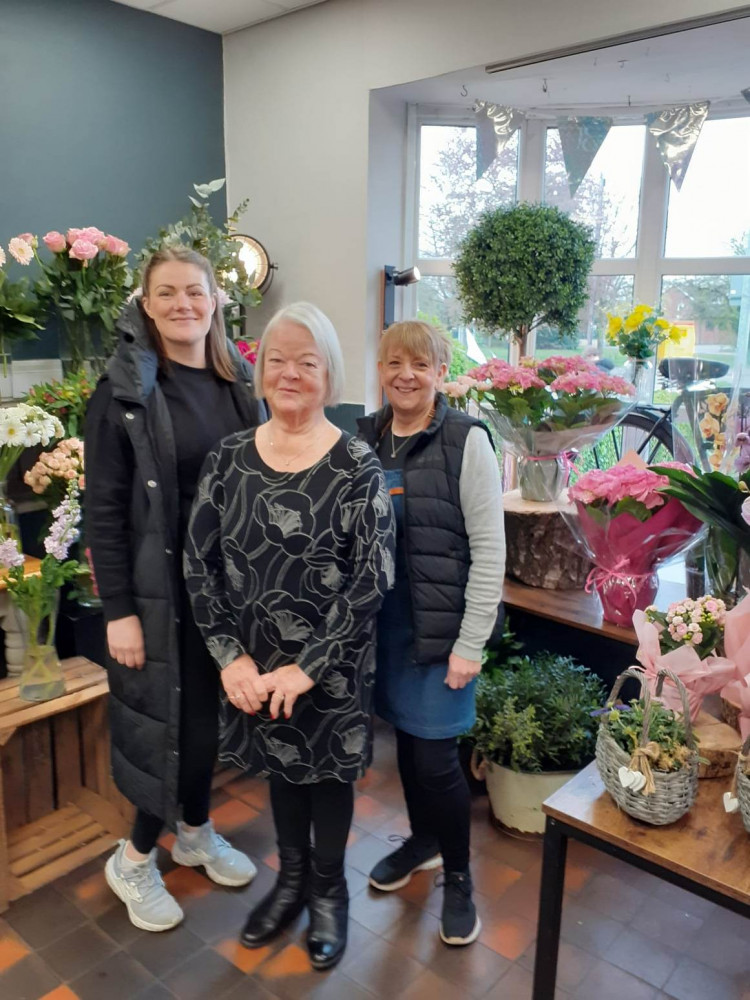 (Photo: Sandbach Nub News)
And so popular is the business, that she has one member of staff, Louise Farrington, has been with the shop since it started 30 years' ago.
"There have been quite a few changes in the last 30 years," said Louise, who lives in the town.
"Wedding bouquets go through various trends. Years ago, it was all about teardrop designs but now it's often a hand-tied bouquet.
"It's wonderful to see the trends evolving. It's a very rewarding job and it's great to see customers leave the shop with a lovely smile on their faces."
"It was lovely to meet so many customers last weekend at the transport festival."
Sandbach Nub News wishes The Flower Shop many more happy years to come!