A Grade II listed Georgian-fronted property, Bradshaw House, to have new lease of life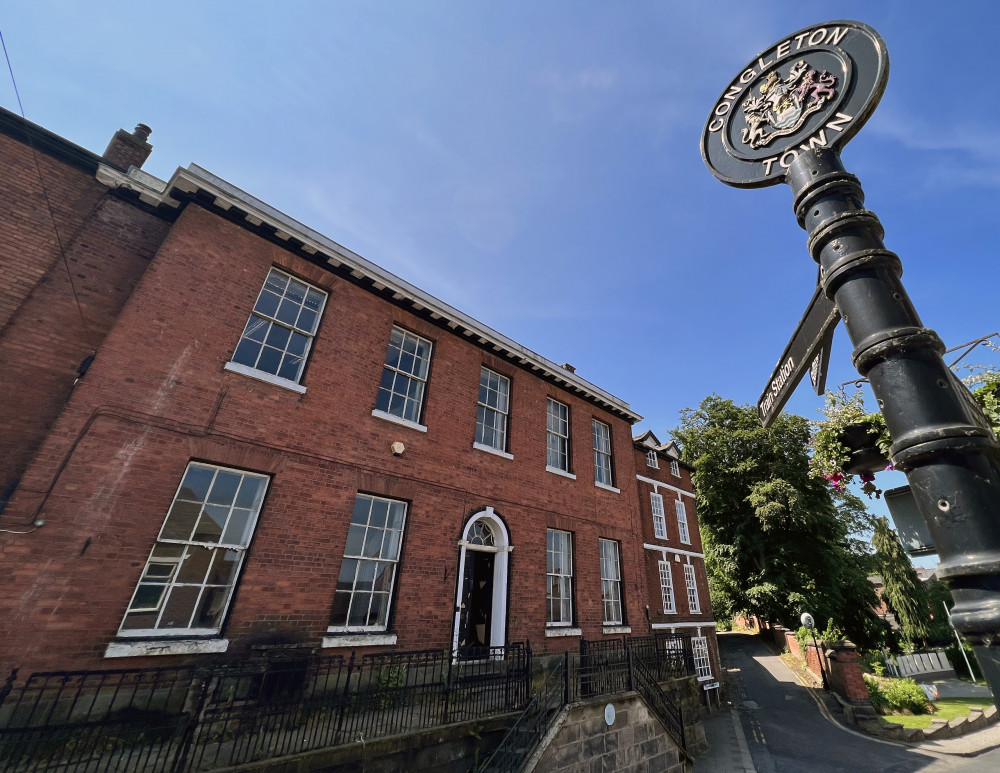 Bradshaw House from the front is now being refurbed for supported living.
Work is underway to transform a grade 2 listed, Georgian-fronted property in the heart of Congleton to provide a much-needed space for members of the community with additional needs.
Originally built in 1820 for mayor John Bradshaw, the house is being sympathetically converted into supported living, complete with six, state-of-the-art, one-bed apartments, while protecting all of the property's original features.
Kingsgate Developments acquired the Georgian property in 2021. Working in partnership with Radis Community Care, the conversion is now underway.
Adam Taylor, managing director at Kingsgate Developments, said: "This is not your usual apartment scheme. Bradshaw House is being converted into six luxury apartments with a twist. The scheme is specifically designed as a supported living scheme with the latest assisted technology.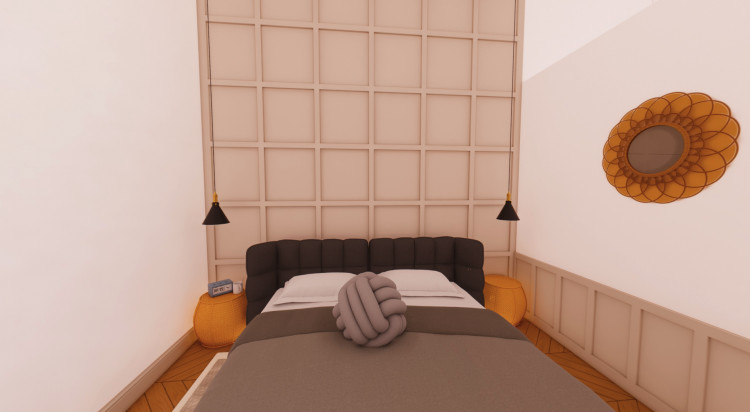 Architect's drawing of one of the bedrooms inside Bradshaw House
"We're doing everything we can to protect the structure and integrity of the building including revamping the original doors so that they're automated. We are ensuring this beautiful property isn't compromised at all by being brought up to today's regulatory standards."
There is a 12-month build project on the scheme. Once complete, six adults will move into the supported living service, to start a new chapter in their purpose-built homes.
Gavin Dixon, regional support manager for supported living services for Radis Community Care said: "Supported Living is the least restrictive model of support and a great way for people who experience additional needs to live as autonomously as possible.
"Once the renovations are complete we will be providing a team of dedicated support workers who will help them with whatever they need, from personal care to help out and about in the community."
The currently outdated building is also being made more environmentally friendly, which will mean a lower running cost and fewer emissions being released into the environment.
Some of these improvements include thermally upgrading external walls and floors and bringing the rest of the building in line with modern housing standards, while protecting the building's authenticity.
Adam said: "Listed buildings are exempt from EPC ratings but we are doing as much as we are able to to bring the property into the modern day, making it as sustainable as possible."
It is hoped all work to the property will be completed by Autumn next year.
New congleton Jobs Section Launched!!
Vacancies updated hourly!!
Click here: congleton jobs