Cocktail of the Week: Espresso Icetini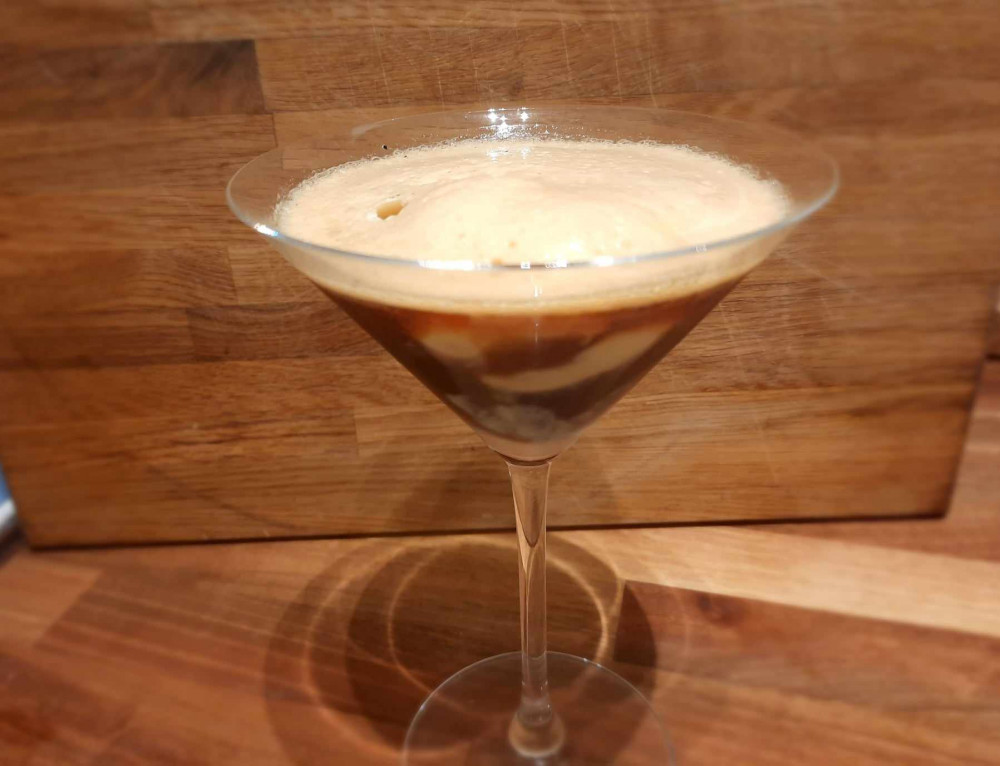 Cocktail of the Week: Expresso Icetini. Image credit: Josh Tooley.
Congleton Nub News has joined forces with a regular reader to share a 'Cocktail of the Week' feature.
This week, Josh has created another ice-cream based cocktail, since you all seemed to enjoy the Adult Ice Cream Soda so much.
The 'Espresso Icetini' is an Espresso Martini with a twist - and we love it!
Find out how to make it below...
Ingredients:
generous scoop of ice-cream - this cocktail used vanilla, but pick whichever flavour you prefer
25ml vodka
50ml coffee
25ml sugar syrup
25ml coffee liqueur
Method:
add all of your liquids to a shaker
shake hard for 30 seconds
add ice and shake for another 15 - 20 seconds
add the scoop of ice-cream to a martini glass or tumbler
strain your shaken cocktail over the top, being sure to include all of the foam
Tip - this cocktail is great if you let the ice-cream melt a bit before you get stuck in.
Check back next week for another Cocktail of the Week, shared each Friday to get the party started.
Alternatively, take a look at last week's cocktail feature here.
New congleton Jobs Section Launched!!
Vacancies updated hourly!!
Click here: congleton jobs