Larvin and Clegg Funeral Care
---
Posted: Thursday, 01st October 2020 10:38 am
---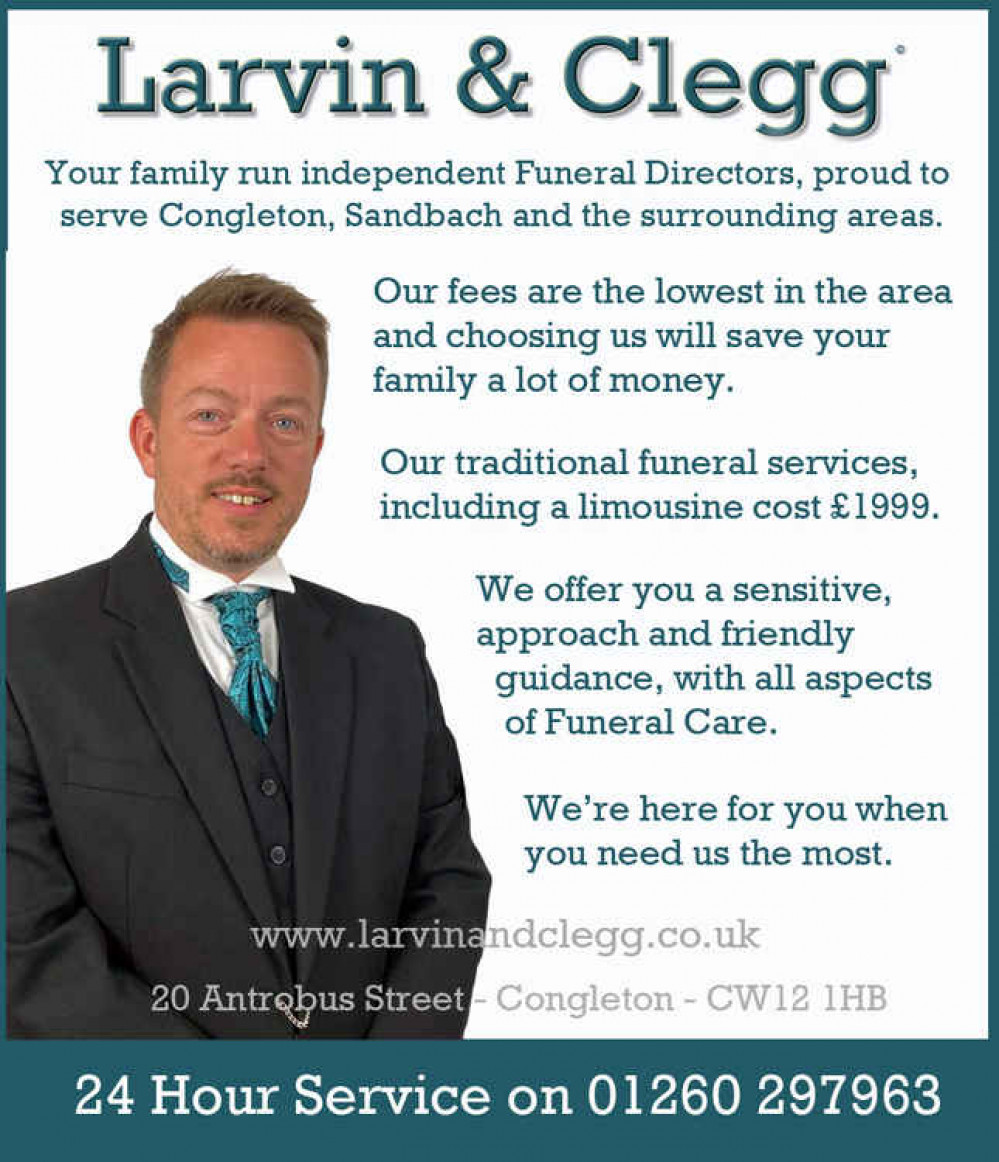 Funeral Directors
Larvin & Clegg Funeral Care are a fully independent family run funeral directors serving Congleton, and the surrounding areas.
Our prices are purposely set to be the lowest in the community, to help you, our clients through this most difficult time. We provide care and dignity without breaking your bank.
We understand that nobody ever wants the services of an undertaker. But when you do, you need someone with an excellent reputation for the care they provide for both you as a grieving family, and your loved one who has sadly passed away.
As a local family we want to assure you, that we are here to help you and your family when you need us most.
As a grieving family, you will be shown care, and given time to make decisions. You will be given support and offered guidance.