Planning permission granted in key Congleton development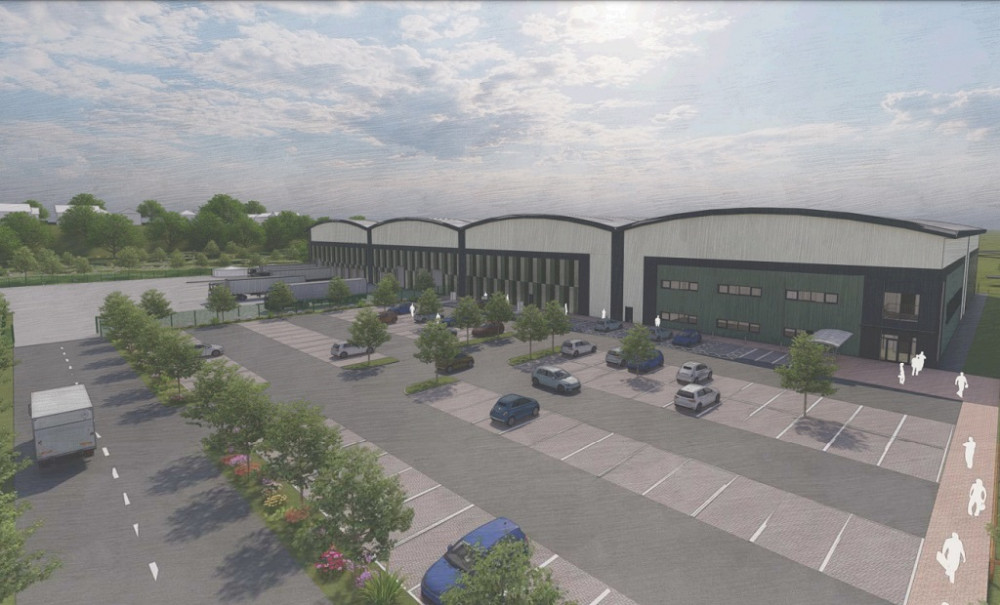 Land east of Viking Way will be home to the new Clowes Developments project (Image - Whittam Cox)
Cheshire East Council has approved a planning application which will see a warehousing facility built on Viking Way in Congleton.
The Council's strategic planning committee voted to approve the 102,700 sq ft warehouse project after the planning officer had recommended green-lighting the development.
The warehouse which could provide up to 290 jobs but doesn't have an anchor tenant yet, is part of a much larger Congleton scheme. The Congleton Link Road project includes plans for 175 homes, and a supermarket, as well as an extra 36,800 sq ft set aside for offices, and nearly 300,000 sq ft for industrial use.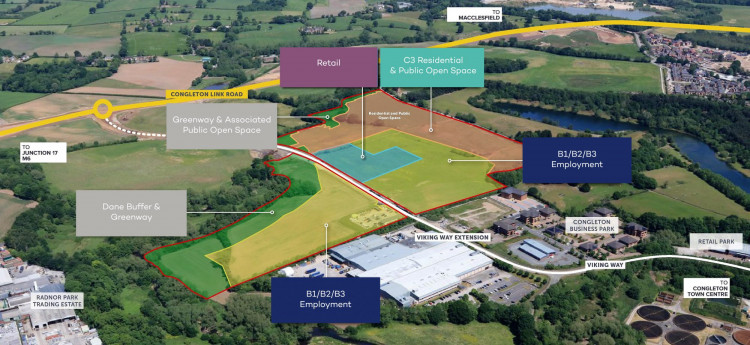 A plan of Clowes Developments larger Viking Way plan (Image - Clowes Developments)
Concerns had been raised that the height of the warehouse was not suitable and questions on access had also been raised in the planning report submitted by the planning officer.
However, the architect, Whittam Cox had adjusted its original plans to include landscaping and has changed the design to allay the original concerns.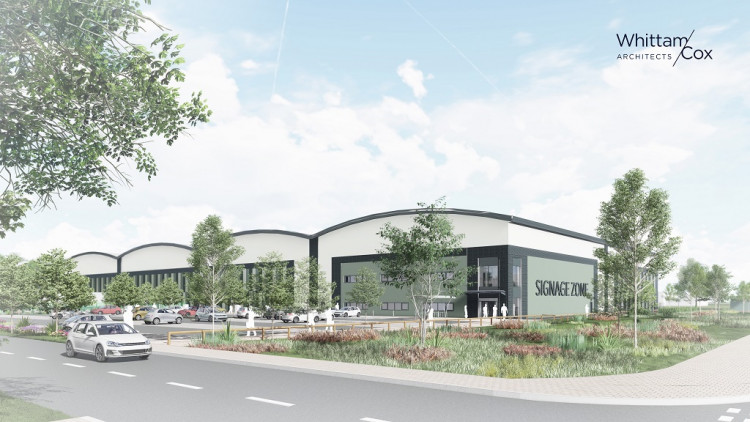 An artists impression of the Warehouse (Image - Whittam Cox Architects)
Alice Routledge at Asteer Planning - the planning consultant for the wider Congleton Link Road development said: "The approval of phase three at the strategic planning board follows phases one, two, and a package of site-enabling works all granted in 2022 and demonstrates Clowes' intent to deliver the requirements of this strategically important allocation in north Congleton.
"The building is of high-quality, sustainable design and is set within a spacious landscape framework with a multi-tonal material palette to compliment the surrounding character. It is yet another great milestone in the project."