Beartown Comedy Festival
---
Beartown Brewery and The Wonky Pear
15th Jul 2022 - 16th Jul 2022
UNTIL Saturday 16th July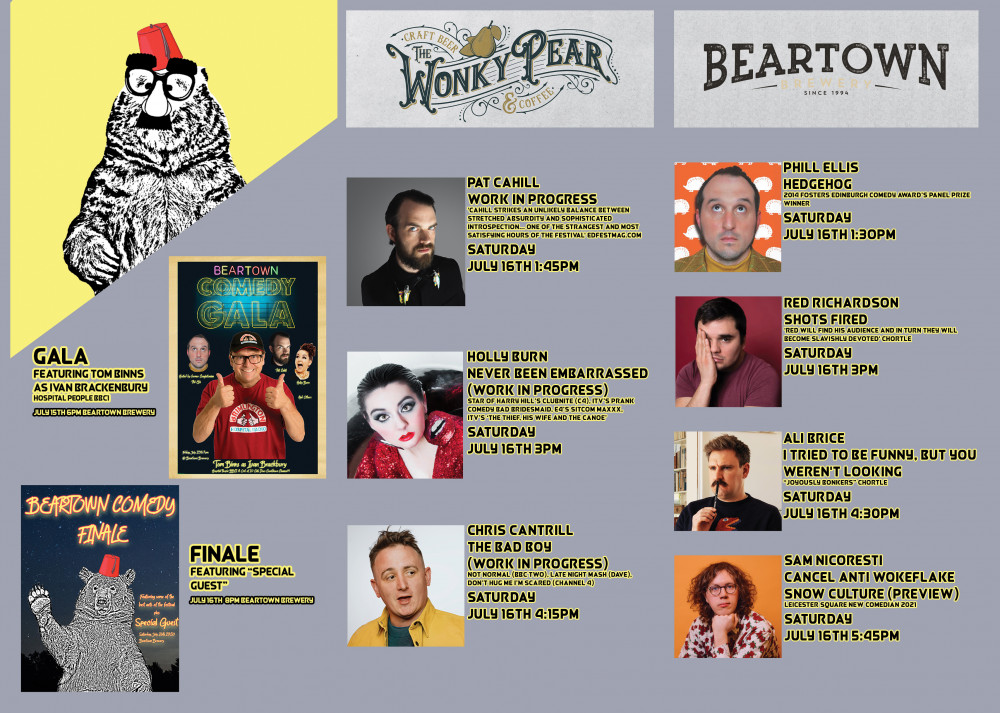 Beartown Comedy Festival July 15/16th
Beartown Comedy Festival was set up to bring some of the best established and up and coming comedians to the great town of Congleton. Run in conjunction with Beartown Brewery which will supply the venues and award winning beer. The format for the festival will see a Gala night held at the brewery on Friday July 15th, then a selection of Edinburgh Fringe preview/work in progress shows on Saturday July 16th spread over two venues The Wonky Pear and Beartown Brewery, ending with a finale show at the brewery. Our aim is to put on some amazing shows while enjoying some fantastic beer.
Gala and Finale tickets from £18 and Fringe preview tickets £6-8
Tickets available here
Add your Congleton event for FREE here!
Nub It