Teacher and artist with work on display in Congleton takes part in exhibition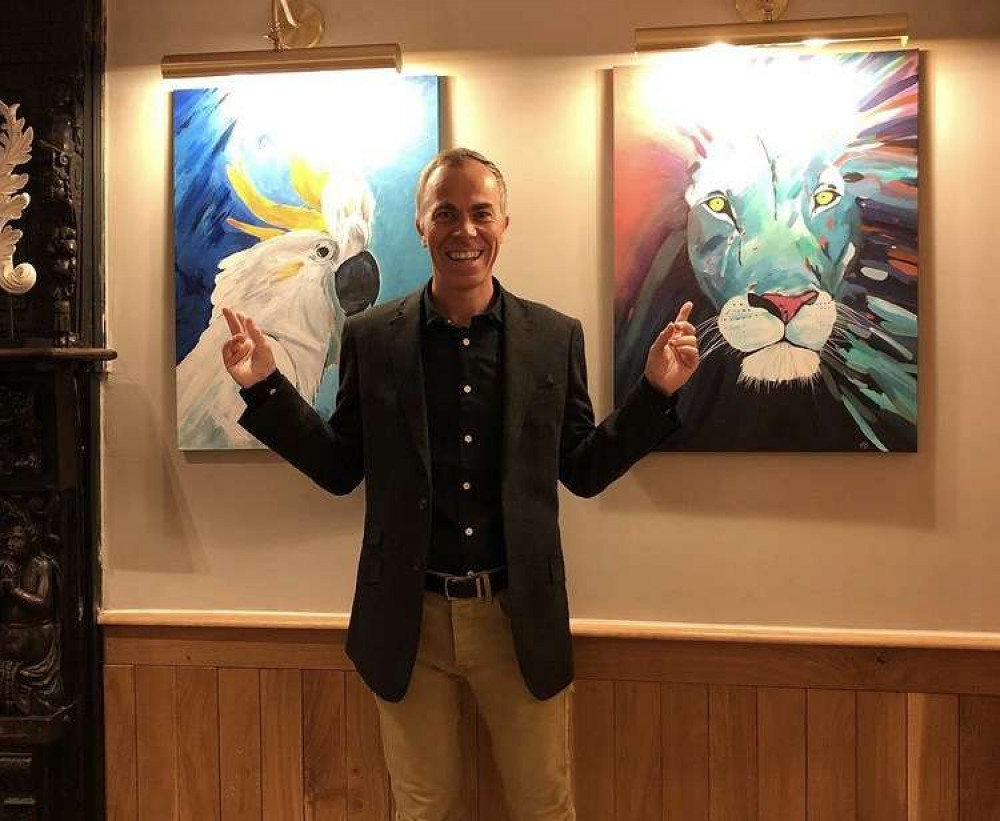 Paul with some of his work in Congleton's Lion and Swan
A multi-talented artist from Sandbach is taking part in an exhibition in the Potteries to raise awareness of mental health.
Secondary school teacher, Paul Benbow spends his days teaching geography at All Hallows' Catholic College in Macclesfield.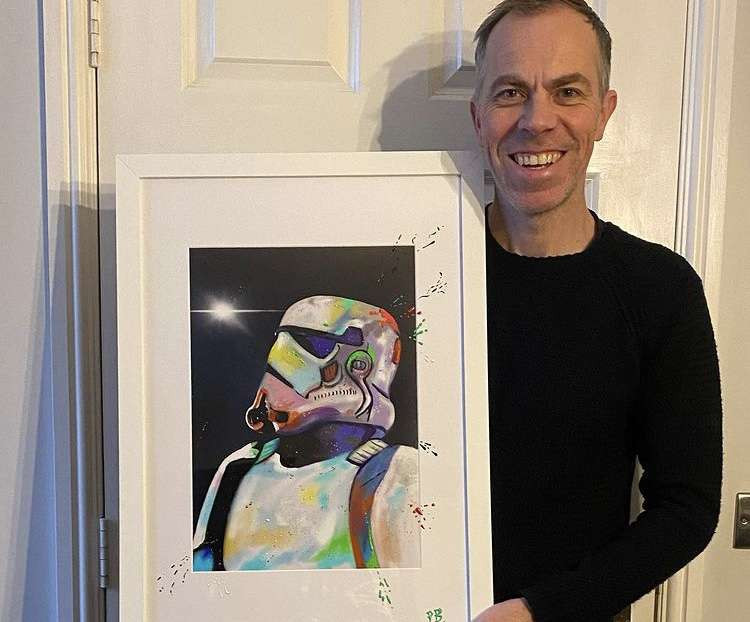 But in his free-time, he can be found painting at his home in Arclid, Sandbach where he spends hours painting a variety of commissions.
Paul's work can be seen at a variety of local businesses too, including the Lion and Swan in Congleton where he was asked to do a series of paintings for the venue.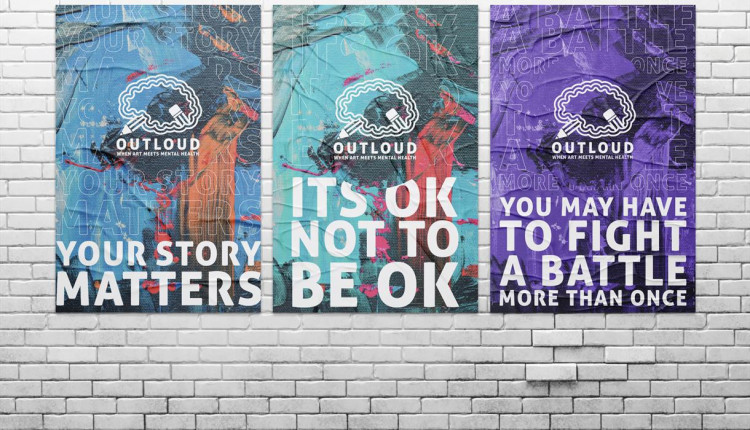 The exhibition in Tunstall
He has also held live workshops there but from Friday (August 19th) you will be able to see some of his work in 'Outloud' at The Stables, Hose Street, Tunstall. The exhibition will feature 20 artists.
Paul uses the dining room table in the lounge of his family's Arclid home to paint but would one day love to open a small gallery in Sandbach.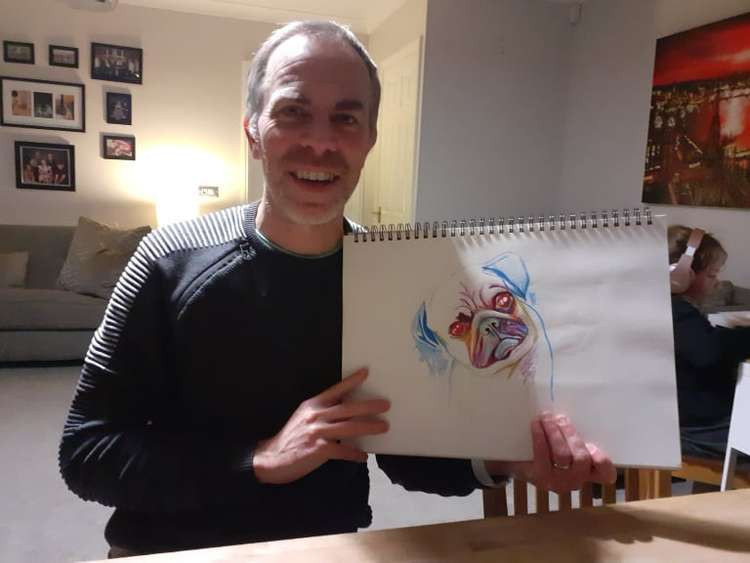 "I do burn the midnight oil sometimes painting if I have a commission to finish," he said.
"I love teaching but I have always enjoyed art." Paul and his family enjoy walking at weekends and some of the views he uses as inspiration for his work.
And it's also his love of geography and the ever-changing world which provide inspiration for his art.
Paul enjoys watching David Attenborough documentaries which also provide inspiration for some of his work.
"I've painted all sorts of things from toucans to chimps, apes and orangutans. I just love art."
An exhibition spokesperson said: "We want to get rid of the stigma surrounding mental health and use art as a way to highlight the issues surrounding it."
Art lovers have a chance to see more of Paul's amazing work at The Stables. The exhibition is free and runs for three weeks until September 2nd.
Paul's work is across social media on Twitter @paulbenbowart, Instagram @paulbenbowartist, his website www.paulbenbowart.com, YouTube @paulbenbowart and Tik Tok @paulbenbowart.