New lit-up signage wanted to encourage nighttime punters at Congleton's Wetherspoons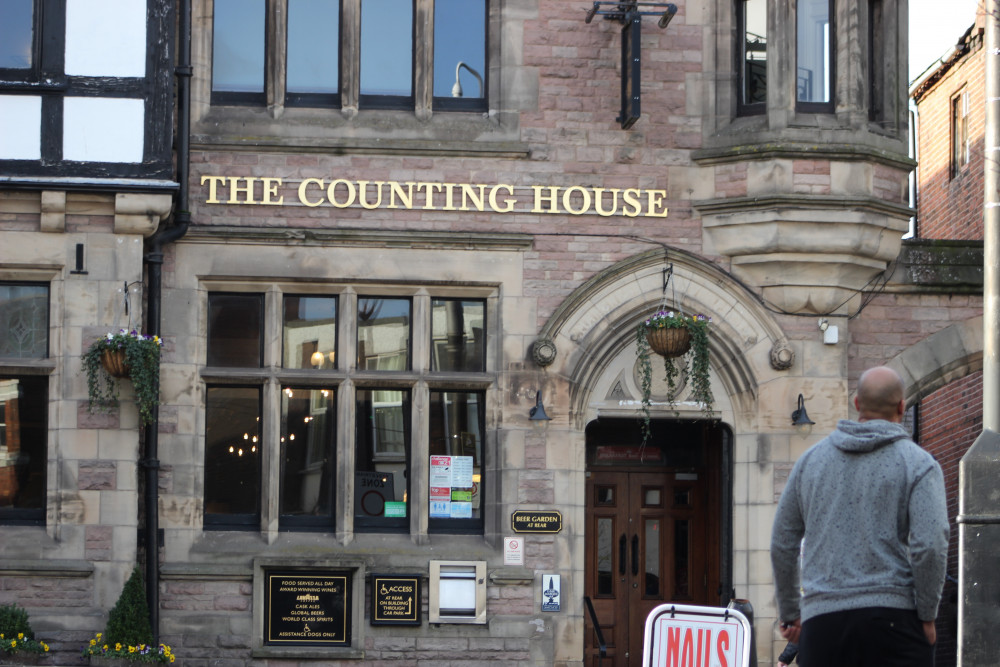 They want to replace their current signage with a new font, logo and the opportunity to light up the sign. (Image - Alexander Greensmith / Congleton Nub News)
A Congleton pub is after some bright new signage.
The Counting House, which is a pub ran by Wetherspoons on 18 Swan Bank, have submitted a planning application to Cheshire East Council.
They want to replace their current signage with a more sophisticated font, and create new a new graphic which unites the C and H to make up a sophisticated new logo. (A design which is similar and complimentary to the nearby Lion and Swan)
This signage will be illuminated with gothic-style lanterns to attract evening drinkers, and compliment the Tudor style of the building.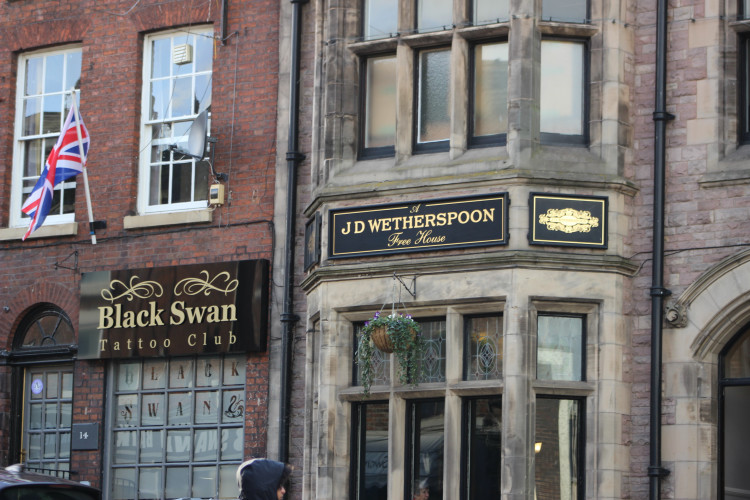 It is a listed building. (Image - Alexander Greensmith / Congleton Nub News)
LED floodlights and an amenity board are also submitted as part of the planning application.
You can view the design on the Cheshire East Council website.
Before becoming a Spoons pub, it was a bank and then the Moreton Arms.
Despite it being too late for the public to make comments, Cheshire East planners confirmed to Nub News that no decision has been made on the plans yet.