Free centenary concert to take place in Congleton next month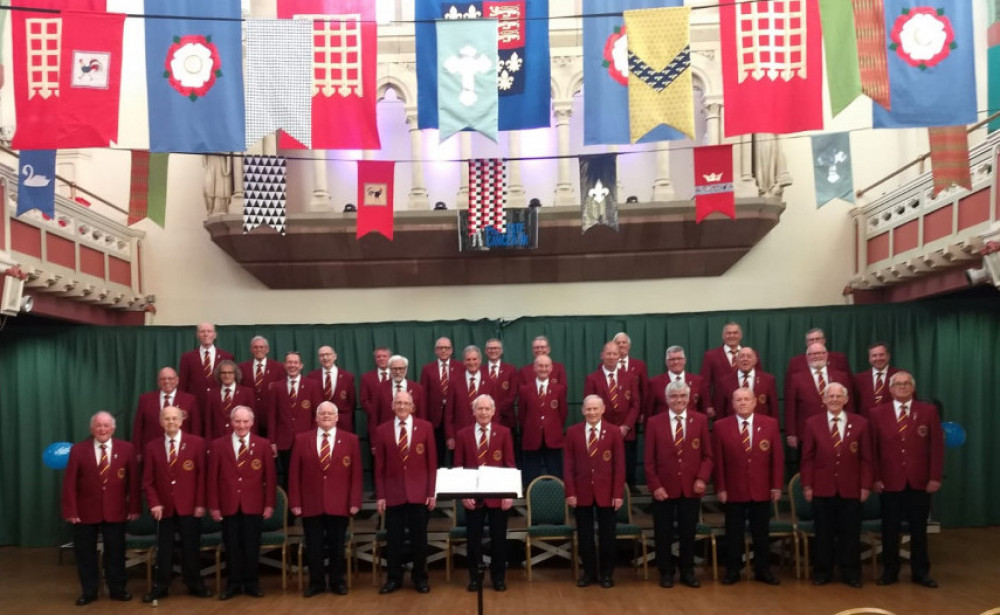 Thanks to Biddulph Male Voice Choir for nubbing this article to Congleton Nub News, you too can submit your own news stories by clicking the black 'Nub it' button on our homepage.
A choir turning 100 years old will mark the anniversary with a special concert in Congleton.
Biddulph Male Voice Choir is proud to announce that their centenary concert will be held at 7.30 p.m on Saturday 17th September 2022, at Daneside Theatre, Park Road, Congleton, and that it will be a free concert.
A choir spokesman said: "We decided to make our Centenary concert free to everyone to thank the public of Biddulph and Congleton for their support over the last one hundred years. The fact that we will be supported on the night by one of the foremost brass bands in the country is an added incentive to all music lovers to come along for a night of first class live entertainment, and the choir is excited to be performing alongside them."
The choir will be in concert with the world famous GUS brass band, who are a premier band and have previously won no less than six National titles, the British Open Championship, and been proclaimed World Champions. Since its beginnings in 1933 the band has maintained the same ideals and high standards that were set by its founders.
The band is in constant demand throughout the United Kingdom, performing in both concerts and competitions, and the choir are extremely proud that they have managed to secure their services for this one in a lifetime event.
Numbers are limited and people are advised to obtain tickets ASAP in order to avoid disappointment. As this is a free event tickets will be limited to 2 tickets per person. Souvenir programmes will be available on the night, and a prize raffle will be held during the evening.
Tickets are available from Congleton Town Hall information centre, Biddulph Town Hall, and Biddulph Library, or online from [email protected] and the choir look forward to seeing many old friends on the night.
Got an event to promote in Congleton? Advertise it for FREE on our What's On page.
Congleton: Have you signed up for our FREE Friday weekly newsletter? It contains each week's essential Congleton news stories, and one EXCLUSIVE article?
Close to 4000 of you have signed up already. Simply enter your email address in the shaded box below or on this link.
Free from pop-up ads, or unwanted surveys, Congleton Nub News is a quality online newspaper for our town.