Congleton brewer launches sweet beer for Father's Day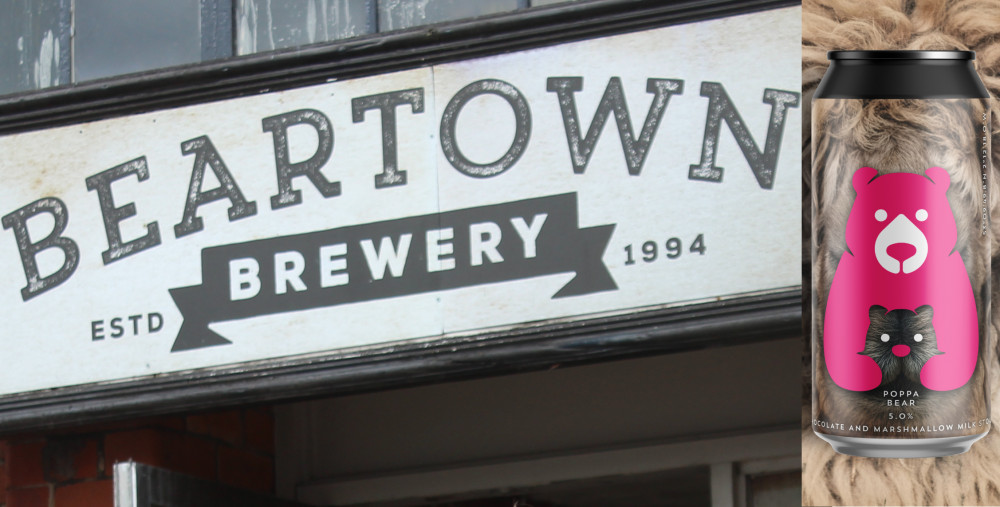 Congleton: Would you try a chocolate and marshmallow beer? You won't have long to give it a try...
Congleton's Beartown Brewery are known for thinking big, and thinking out of the box.
But would you try a chocolate and marshmallow beer?
It may sound like something Willy Wonka drinks when the chocolate factory is shut, but you can taste a piece of locally-brewed nectar with this latest product from Beartown Brewery.
This weekend, father figures and dad bods, are set to be celebrated in Congleton for Father's Day - Sunday June 19.
So the Spindle Street beer experts are offering up their contribution for even the most discerning dad, the Poppa Bear beer.
Beartown Brewery's limited edition chocolate and marshmallow milk stout is inspired by the American campfire snack - the Smore, with the honey malt and flaked oats give the biscuity notes of a traditional graham cracker.
A combination of eight malts provide a deep and robust dark chocolate character which is backed up with an addition of cacao nibs and vanilla pods making it the perfect gift for even the most hard to buy for dads.
Poppa Bear beer is available in 440ml cans, boxed up as a pack of 12 and priced at £36 and is available for collection from the brewery shop at Beartown Brewery, Congleton or delivery within 12 miles on Friday June 17. Alternatively orders can be placed online for nationwide delivery.
Deliveries will still be taken for after Father's Day, but once it is gone, it is gone.
The Beartown Brewery shop is open daily from 9am-5pm for those wanting to purchase the Poppa Bear or other beers in the Beartown Brewery range.
The current range is available to order online in bottles, cans, fridge packs or kegs, please visit this webpage.
A 12-pack costs £36, which can be bought here.
See Also: Congleton: Beartown Brewery can produce 'three times more' beer after site expansion
Congleton: Have you signed up for our FREE Friday weekly newsletter? It contains each week's essential Congleton news stories, and one EXCLUSIVE article?
Close to 4000 of you have signed up already. Simply enter your email address in the shaded box below or on this link.
Free from pop-up ads, or unwanted surveys, Congleton Nub News is a quality online newspaper for our town.