Congleton: Mother and daughter organise woodland fairy trail in Gawsworth
During the last stretch of lockdown, to lift the spirits of the community, Charlotte Percy and her daughter Allegra organised a Fairy Trail in their local woods
---
By Tom Avery
Posted: Thursday, 01st April 2021 7:05 pm
---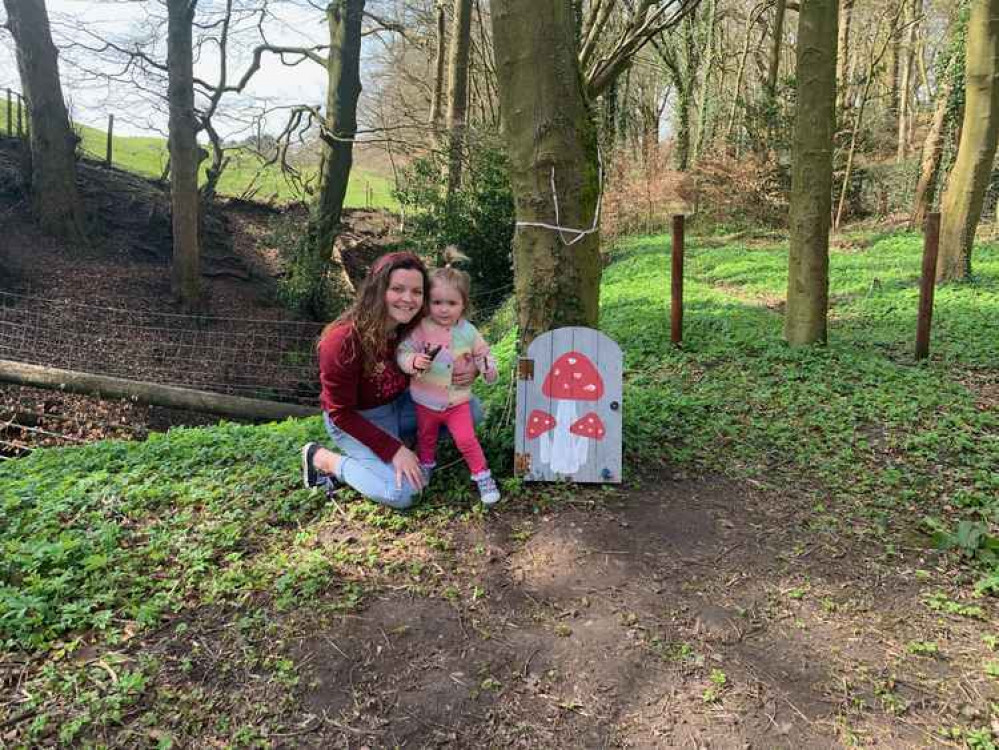 Charlotte Percy with daughter Allegra.
Moments that matter
During the last stretch of lockdown, to lift the spirits of the community, Charlotte Percy and her daughter Allegra organised a Fairy Trail in their local woods in Gawsworth.
What started as a few doors hidden between the trees soon turned into over 100 fairy doors and dwellings donated by their lovely neighbours.
The magic in Gawsworth spread with children making fairy teepees out of sticks and fairy islands from mud.
The Fairy Trail turned into a local attraction across Cheshire – with East Cheshire Mumbler featuring it as a 'go to' attraction.
A lovely lady from Handforth, Emma Douglass, kindly donated 150 wooden hand painted toadstools to be hidden for the children to find and take home to start their own fairy garden.
Due to the Fairy Trail's popularity, Charlotte started a fundraiser for the local primary school, which can be found here.
The Fairy Trail will be ending on Easter Monday, so make sure you pay it a visit before it ends. You can find it at Nancy's Wood, Church Lane, Gawsworth.